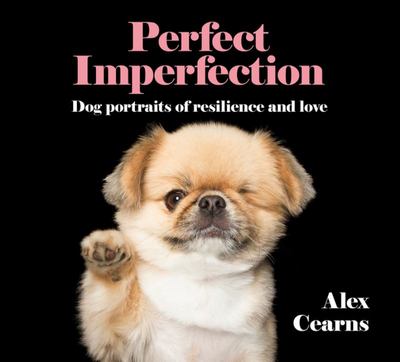 $10.00
AUD
$24.99
(59% off)
Category: Pets Farming Animals
These perfectly imperfect dogs have gentle lessons for us all ... Meet special little Vegemite with the permanent wink; Bali Pip, the playful pup who lost her fur; Raul, who takes partial paralysis in his stride; and many more, all seen through the lens of award-winning photographer Alex Cearns.In this inspiring portrayal of difference, Alex captures the intrinsic beauty and spirit; the sweetness, resilience and strength of 60 perfectly imperfect dogs. They adapt to their unique bodies without complaint, they survive with determination and they live with joy. The bond between these endearing doggos and their humans shines through - and sometimes they even save each other. For anyone who's ever loved a dog ... ...Show more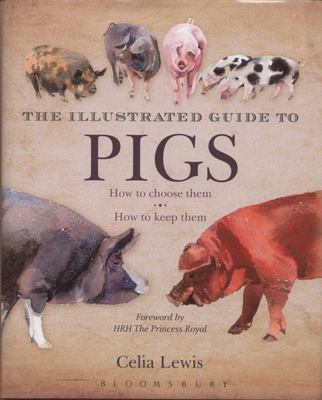 $19.99
AUD
Category: Pets Farming Animals
The Illustrated Guide to Pigs covers the 35 most familiar breeds of pigs in Europe and North America. The breed profiles are written in engaging text that covers the history of each breed, its main characteristics and information about how to look after them. Each breed has been illustrated with delight ful paintings by the author. Introductory sections contain practical advice about pig-rearing and husbandry, and outline the differences between breeds, including the pros and cons of keeping pure breeds and cross breeds. Whether you're looking to raise your own pigs or simply love these intelligent and endearing animals, this book is a must-have. ...Show more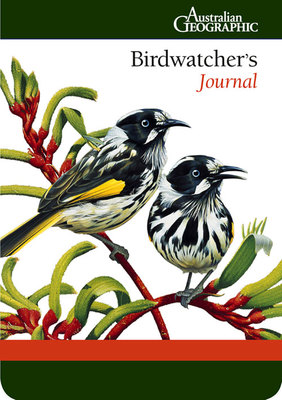 $19.99
AUD
Category: Pets Farming Animals
The Australian Geographic Birdwatcher's journal provides a practical, pocket-sized journal for all your bird observations.
$19.99
AUD
Category: Pets Farming Animals | Series: Australian Green Guides
There are over 700 species of birds in Australia, and this book provides an introduction to the major groups, with an emphasis on those that the amateur naturalist and nature-lover is most likely to see.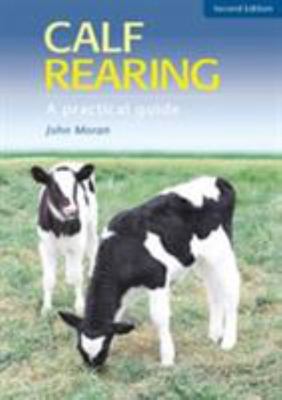 $49.95
AUD
Category: Pets Farming Animals | Series: Landlinks Press Ser.
Calf Rearing is recognised as one of the most informative and accessible guides on the subject, covering growth, nutrition, health and behaviour, with descriptions of various calf raising systems and facilities.John Moran, an expert in the field, also gives considerable coverage to calf welfare, post we aning management and calf communication. Practical economic information on feedstuffs, labour requirements and losses is provided to assist producers in selecting the most appropriate calf rearing system for their farms. ...Show more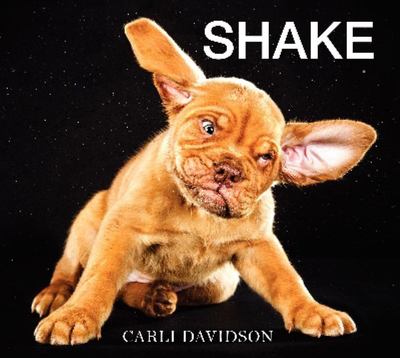 Shake
by Carli Davidson
$24.99
AUD
Category: Pets Farming Animals
Original, amusing, and brilliantly documented, Shake is a heartwarming collection of sixty-one beguiling dogs caught in the most candid of moments: mid-shake. This glorious, graphic volume will stop you dead in your tracks as you are presented with images of man's best friend caught in contortion: hair wild, eyes darting, ears and jowls flopping every which way.  With Shake, photographer Carli Davidson proves how eager and elated we are to see our pets in new ways. The result is a one-of-a-kind book: a colorful assemblage of photographs that are simultaneously startling and endearing, consistently hard to look away from, and revealing. ...Show more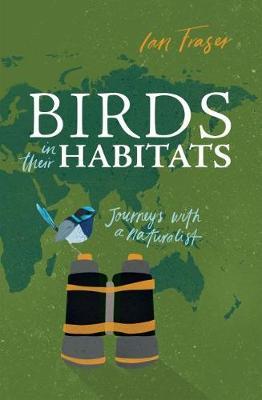 $25.00
AUD
$39.95
(37% off)
Category: Pets Farming Animals
Everywhere we go there are birds, and they all have mysteries to be unravelled. These mysteries include the way they look, from bizarre to apparently mundane, why they live where they live, and the things they do, many of which are far too incredible ever to be imagined as fiction.Birds in Their Habitat s is a collection of stories and experiences, which introduce fascinating aspects of birdlife, ecology and behaviour. Informed by a wealth of historical and contemporary research, Ian Fraser takes the reader on a journey through four continents: from places as unfamiliar as the Chonos Archipelago of southern Chile and the arid Sahel woodlands of northern Cameroon to those as familiar as a suburban backyard. This is a book of discovery of birds and the places they live. And with humour and personal insight, it is a book about the sometimes strange world of the people who spend a life absorbed in birds. ...Show more
$22.99
AUD
Category: Pets Farming Animals
Renowned for its unusual mammals, Australia is a land of birds that are just as unusual, just as striking, a result of the continent's tens of millions of years of isolation. Compared with birds elsewhere, ours are more likely to be intelligent, aggressive and loud, to live in complex societies, and are long-lived. They're also ecologically more powerful, exerting more influences on forests than other birds. But unlike the mammals, the birds did not keep to Australia; they spread around the globe. Australia provided the world with its songbirds and parrots, the most intelligent of all bird groups. It was thought in Darwin's time that species generated in the Southern Hemisphere could not succeed in the Northern, an idea that was proven wrong in respect of birds in the 1980s but not properly accepted by the world's scientists until 2004 - because, says Tim Low, most ornithologists live in the Northern Hemisphere. As a result, few Australians are aware of the ramifications, something which prompted the writing of this book. Tim Low has a rare gift for illuminating complex ideas in highly readable prose, and making of the whole a dynamic story. Here he brilliantly explains how our birds came to be so extraordinary, including the large role played by the foods they consume (birds, too, are what they eat), and by our climate, soil, fire, and Australia's legacy as a part of Gondwana. The story of its birds, it turns out, is inseparable from the story of Australia itself, and one that continues to unfold, so much having changed in the last decade about what we know of our ancient past. Where Song Beganalso shines a light on New Guinea as a biological region of Australia, as much a part of the continent as Tasmania. This is a work that goes far beyond the birds themselves to explore the relationships between Australia's birds and its people, and the ways in which scientific prejudice have hindered our understanding. ...Show more

$49.99
AUD
Category: Pets Farming Animals
Bees are the darlings of the insect world. It is a great joy to see these tenacious insects hard at work, peacefully buzzing from flower to flower on warm and sunny days. Many people recognise the worth of bees, as well as that they face many threats. But very few know about the diversity and importance of our native bee species. There are an estimated 2000 to 3000 bee species in Australia, yet we know very little about the vast majority of these and there are many that are yet to be described. Bees of Australia introduces some of our incredible native bees, many of which, if you look closely, can be found in your own garden. Open this book wherever you like or read it from cover to cover. The combination of photography and contributions from many of Australia's leading bee researchers allows anyone to become enthralled by our native bees. ...Show more
$16.99
AUD
Category: Pets Farming Animals
Covers over 200 species of mammals, reptiles and amphibians. Contains 250 photographs illustrating key features. Written accounts on habitat, behaviour and range. Plastic cover ideal for use in field.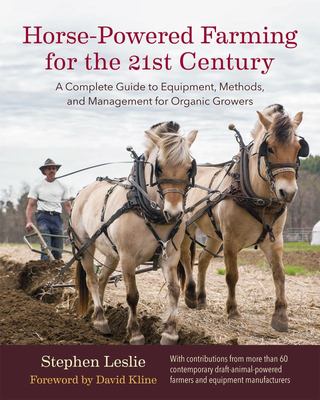 $69.99
AUD
Category: Pets Farming Animals
With contributions from more than 60 contemporary draft-animal-powered farmers and equipment manufacturers  Now is a time of exciting new developments for live animal power. As the numbers of adherents to this way of life grow, ecologically minded farmers in their fields are developing efficient horse- drawn systems, and equipment manufacturers in small shops all across North America and Europe are coming forth with new innovations in ground-drive technology that have us poised on the cusp of another agricultural revolution—with working horses, mules, donkeys, and oxen at the heart of it. Stephen Leslie's first book, The New Horse-Powered Farm, presented an overview of the many facets of running a small, diversified farm with live horse power. Horse-Powered Farming for the 21st Century is focused entirely on the tools and methods required to successfully manage the horse-powered market garden with draft animal power. However, this is not a step-by-step how-to guide outlining one single system, but rather a manual that presents a range of options and approaches. Leslie examines the function and use of all the implements typically employed on a contemporary draft-animal-powered market garden and illustrates these points with insightful reports from the field, farm profiles, and home-built solutions contributed by over sixty draft animal-powered farmers from across North America and Europe. Each teamster's story represents a patch in a quilt that is woven together with a narrative thread to guide the reader through the whole fabric of the growing season, from soil preparation to harvest. The book structure follows the seasonal progression of implements, beginning with several examples of contemporary draft-animal-powered produce farms; next an examination of the versatile utility of forecarts; then taking an in-depth look at fertility management on the farm; moving on through primary and secondary tillage, seeding and transplanting; then on to the multifold options for cultivators, tool carriers, and multipurpose implements, with technical harnessing and hitching details for the best use of the implements. For experienced teamsters and beginning market growers farming with horses, this is an invaluable and one-of-a-kind guide, sure to last forever in the agricultural canon. ...Show more
$29.99
AUD
Category: Pets Farming Animals
The remarkable relationships between our often cheeky birds and humans in Australian backyards all over the country are revealed with humour and charm. An ideal gift for any bird lover.