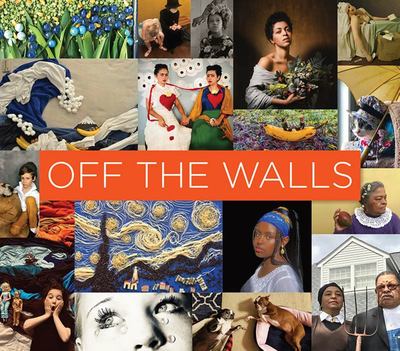 $22.95
AUD
Category: Art | Series: Bibliotheca Paediatrica Ref Karger Ser.
When life (in a global pandemic) imitates art . . .   Van Gogh's Starry Night made out of spaghetti? Cat with a Pearl Earring? Frida Kahlo self-portraits with pets and toilet paper? While the world reeled from the rapid spread of the novel coronavirus (COVID-19), thousands of people around the globe, inspired by challenges from Getty and other museums, raided toy chests, repurposed pantry items, and enlisted family, roommates, and animals to re-create famous works of art at home. Astonishing in their creativity, wit, and ingenuity, these creations remind us of the power of art to unite us and bring joy during troubled times. Off the Walls: Inspired Re-Creations of Iconic Artworks celebrates these imaginative re-creations, bringing highlights from this challenge together in one whimsical, irresistible volume. Getty Publications will donate all profits from the sales of this book to Artist Relief, an emergency initiative offering resources to artists across the United States.     ...Show more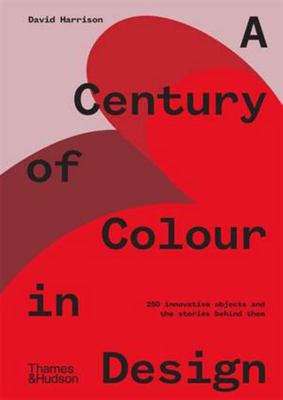 $39.99
AUD
Category: Art
Colour has an enormous impact on our connection with an object. This curated anthology of furniture, fabric, lights and decorative objects shows how colour has defined key designs over the last century. A Century of Colour in Design delivers an incisive, shortform history of the role that colour has pla yed in product design and its increasing significance in the design process. Design writer David Harrison profiles key designers and their work with colour, including: Josef and Anni Albers, Alexander Girard, Verner Panton, Alessandro Mendini, Hella Jongerius, Doshi Levien (Nipa Doshi & Jonathan Levien), Scholten & Baijings (Stefan Scholten & Carole Baijings), Bethan Laura Wood and Australian top talent Adam Goodrum. ...Show more
$34.99
AUD
Category: Art
A frank and revealing memoir by the son of Australia's greatest living painter. Tim Olsen is the son of arguably Australia's most famous living painter, John Olsen. Son of the Brush is his fascinating, candid memoir of what it was like to grow up in the shadow of artistic genius, with all its wonder, ex citement and bitter disappointments. Tim's childhood was dominated by his father's work, travelling to Europe and to communities around Australia as John sought inspiration and artistic fellowship. Wine, food, conversation and the emerging sexual freedom of the 1960s wove a pattern of life for the family. It was both the best and worst of childhoods, filled with vibrancy and stimulation, yet fraught with anxiety and eventual sadness as John separated from Tim's mother and moved away from the family. Yet the course of Tim's life had been set by the experiences of his childhood, and by the passion for art he got from both his father and his mother (an acclaimed painter in her own right). He has made his life about art as well, though following a different path from his parents. Today Tim is one of Australia's most respected art dealers, with a knowledge of art and artists forged from what is literally a lifetime of close experience. Son of the Brush is a memoir about living in the shadow of your father, and what it takes to chart your own course in life, but it is also about the wider world of art, artists and the joy,excitement and sacrifices of the creative life. ...Show more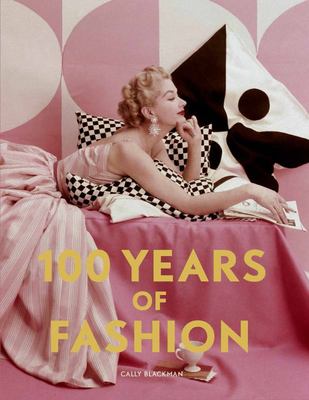 $29.99
AUD
Category: Art | Series: Pocket Editions Ser.
This book documents the most exciting and diverse period in fashion: from 1900 on, when women's lives and manner of dress changed dramatically. From home dressmaking to couture, from rationing to "The New Look," from the birth of the teenager to mass manufacture, this selection of over 400 photographs a nd illustrations tells the fascinating story of a fashion revolution. 100 Years of Fashion will appeal to everyone with an interest in fashion.   ...Show more
$80.00
AUD
Category: Art
A definitive survey of mid-century modern design and architecture in an accessible compact edition, this book offers a rich overview of one of the most popular, collectable, and dynamic periods of design. With rich and diverse examples of everything from furniture and lighting to ceramics and textiles t o graphics and posters to interior design and architecture, this sleek compendium of mid-century style includes over 1,000 illustrations representing classic designs and little-seen rarities, as well as entries on nearly 100 major creators, such as Dieter Rams, Robin Day, Isamu Noguchi, Lucie Rie, Charles and Ray Eames, Alvar Aalto, and Oscar Niemeyer. An additional illustrated dictionary features hundreds more influential mid-century designers, manufacturers, organizations, schools, and movements. Organized into three parts--"Media and Masters," with six sections on applied arts; "Houses and Interiors," featuring twenty seminal homes and their furnishings; and an "A-Z of Designers and Makers"--and complete with thirteen specially commissioned essays by renowned experts, this illustrated book is a must-have for collectors, design aficionados, and anyone seeking inspiration for their home.   ...Show more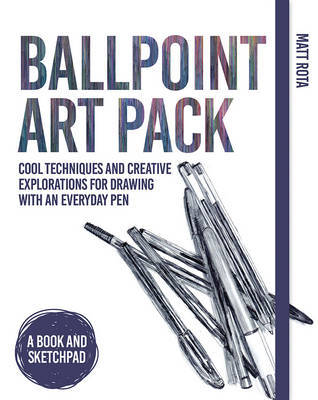 $19.95
AUD
Category: Art
Grab a pen and explore hours of masterful and intricate art anywhere! Now in an all-new format, the creative technique exercises from The Art of Ballpoint by illustrator Matt Rota are reconfigured into this useful art pack which includes an informational book and companion sketchpad featuring prompts a nd drawings to get you started. Ballpoint Art Pack includes a wide range of ballpoint techniques that demonstrate line drawing and crosshatching, shading and tone, photo-realism, drawing texture and pattern, working in layers, and mixing media with ballpoint. Glide through this inspiring book and enjoy the intricate and impressive works created from an everyday tool. The List of Exercises Includes: - Types of Shading - Volume with crosshatching - Creating an even field of marks - Scribble - Responding to an organic process - Blending color - Gradients with marks - Line shape and pattern - Drawing on toned paper - Graphic color - Contour Drawing - Creating a light source - Shading with watercolor - Layering ballpoint and acrylic - Multiple viewpoints of one object - 360-degree view of room - One Mark - Drawing Texture - Creating a landscape with texture and marks (but no outlines) ...Show more

$99.00
AUD
Category: Art
Jackson Pollock the artist needs no introduction--but perhaps lesser known is Jackson Pollock the gardener, baker, and dinner-party host. From starters and entrees to side dishes, breads, and desserts, Dinner with Jackson Pollock features more than fifty recipes collected from handwritten pages scrawled by Jackson; his wife, artist Lee Krasner; his mother, Stella; or traded among their many friends in the town of Springs on Long Island, interspersed with Jackson's masterworks, still lifes of the Pollock-Krasner home, and beautiful photographs of each delectable recipe, plus delightful tales from Jackson and Lee's family and local friends, for a truly unique and insightful portrait of a great American artist. ...Show more
Ken Done
by Amber Creswell Bell with Ken Done
$80.00
AUD
Category: Art
Ken Done: Art Design Life documents Done's expansive art and design practice over four decades and provides a fascinating insight into the artist and his oeuvre. The book features both early and lesser-known works, as well as the iconic paintings of Sydney Harbour, the Outback and the reef. It opens an extensive archive, providing readers in-depth access to the catalogue of fashion and homewares, and the designs that came to define an era.   ...Show more
$35.99
AUD
Category: Art
A collection of short biographies of famous Australians illustrated with items of clothing, or costumes, by which they are identified.
$55.00
AUD
$60.00
(8% off)
Category: Art
A stunning exploration of fashion's premier art form with internationally renowned illustrator Megan Hess. Hundreds of hours, many expert hands and unimaginable metres of fabric: couture is truly wearable art, where creativity and craftsmanship collide. Megan Hess has spent her career documenting fashi on's most beautiful people, places and pieces. In The Illustrated World of Couture, she brings to life its most important - and intriguing - art form, with fascinating insights and exceptional illustrations. Worn by only a handful of people worldwide, couture still has incredible influence, even beyond the traditional boundaries of fashion. In this unique collection, follow Megan through the intricate details, multifaceted inspirations and dramatic shows that define the couture experience. Let her introduce you to the generations of creators who conceive and craft these fantastical garments, and the collectors who treasure them. And travel with her to the exclusive ateliers and glamorous events of the world's fashion capitals to see how couture is both designed and displayed. Megan Hess invites you to discover The Illustrated World of Couture in this essential volume for all fashion devotees.   ...Show more
$59.99
AUD
Category: Art
Known for his multi-storey murals gracing buildings all over the world, Melbourne-based artist Rone uses his work to explore the friction and connection between beauty and decay, youth and ruin.Rone was a seminal figure in the explosive Melbourne street art scene of the early 2000s. With his beginnings in street art, stencil and screen printing, Rone is now best known for his haunting images of women's faces, rendered in arresting detail on silos and store fronts, museums and apartment blocks. His immersive installations have continued his investigation into divergent themes of beauty and ruin, materiality and loss, through the transformation of condemned, derelict or forgotten spaces - with each artwork painstakingly produced, only to be destroyed. Rone: Street Art and Beyond presents a survey of the artist's work from the street, the studio, and the ephemeral installations. The works are bookended by essays that trace the evolution of Rone's career over the last two decades, delve into his depictions of women, and go behind the scenes of his most ambitious installation to date: Empire (2019), set in the disused Art Deco mansion Burnham Beeches on the outskirts of Melbourne. Anecdotal notes from the artist unpack the stories behind the portraits, tying them to their communities in London, Paris, New York, Havana, Christchurch, Hong Kong and beyond. ...Show more