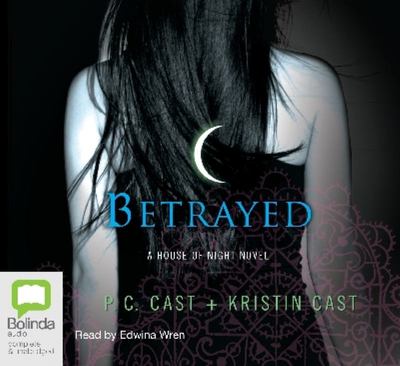 Betrayed
by P. C. Cast; Edwina Wren (Read by)
$29.95
AUD
Category: Audio Books | Series: A\House of Night Ser.
A New York Times Bestselling Author -- Fledgling vampyre Zoey Redbird has managed to settle in at the House of Night finishing school. She finally feels like she belongs, even gets chosen as the Leader of the Dark Daughters. Best of all, she actually has a boyfriend...or two. Then the unthinkable happen s: Human teenagers are being killed, and all the evidence points to the House of Night. Betrayed is dark and sexy, and as thrilling as it is utterly shocking. ...Show more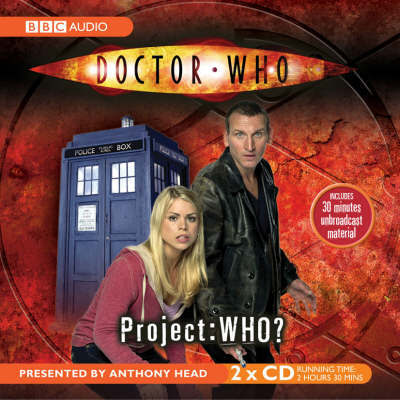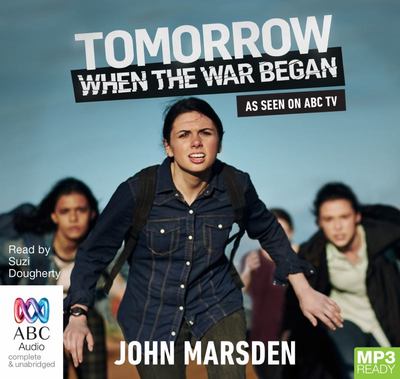 $29.95
AUD
Category: Audio Books | Series: The Tomorrow Series
The book that began the series that became the legend ...NOW A MAJOR TELEVISION SERIES Somewhere out there Ellie and her friends are hiding. They're shocked, they're frightened, they're alone. Their world has changed, with the speed of a slamming door. They've got no weapons - except courage. They've go t no help - except themselves. They've got nothing - except friendship. How strong can you be, when the world is full of people trying to kill you? Fans of Veronica Roth, Suzanne Collins and John Flanagan will love John Marsden. LANGUAGE MAY OFFEND WARNING: CONTAINS VIOLENCE AND ADULT THEMES ...Show more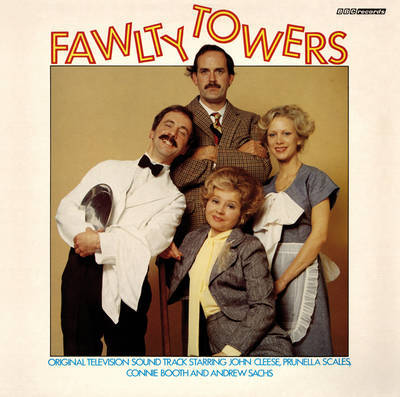 $10.00
AUD
$14.99
(33% off)
Category: Audio Books | Series: Vintage Beeb
John Cleese, Prunella Scales, Connie Booth and Andrew Sachs star in two BBC TV episodes, "Mrs Richards" and "Hotel Inspectors". Mrs Richards (Joan Richardson) is a little hard of hearing. She is also a very demanding guest: 'the room is cold, the bath is too small, the view is invisible and the radio do esn't work'. Things pick up for Basil, though, after he secretly wins on the horses, but then Mrs Richards discovers she's lost some money. In "Hotel Inspectors", Sybil drops a bombshell: there are some hotel inspectors in town. It's time for some courtesy, especially when the irritating Mr Hutchison (Bernard Cribbins) reveals he has a wide experience of hotels..."Vintage Beeb": classic albums first available as BBC LPs, is now on CD for the first time ever. ...Show more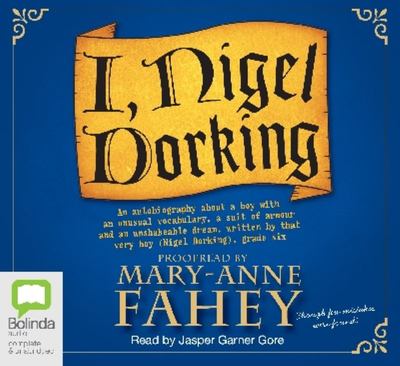 I, Nigel Dorking
by Mary-Anne Fahey; Jasper Garner Gore (Read by)
$24.95
AUD
Category: Audio Books
Nigel Dorking's parents are divorced, and his father has remarried and has two step-daughters. Nigel is a lonely, precocious child who idolises his absent father and longs to have more to do with him, but he has a bed-wetting problem and is anxious to hide the fact from his dad. That's not his only prob lem though: his mother is about to marry a man Nigel detests, a large, loud Scottish man called Gordon. Things are further complicated by Ivan, Nigel's little brother, who is profoundly disabled and utterly dependent. Gradually, Nigel comes to realise that his father, the man he hero-worships, is a failure as a father, and it is Gordon who deserves his affection and trust. ...Show more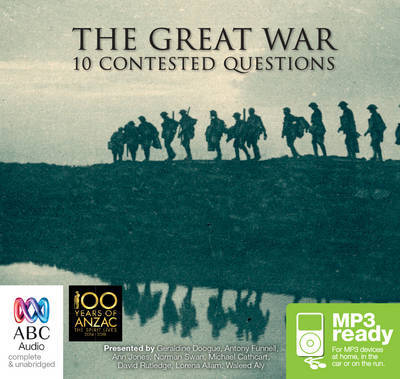 $34.95
AUD
Category: Audio Books
Endgame: The Hundred Days offensive brought an end to the stalemate in the trenches and saw the collapse of the Central Powers. Should the allies have occupied Germany at the end of the War, and if they had, could they have prevented WW2? Other Voices, Other Battles: Could the Entente powers have surviv ed at the front without the assistance of troops and workers from colonised nations? God and Country: The Great War was a test of faith like no other before or since. What part did religion play in the war, and what impact did the conflict have on belief? Was Christian Europe a casualty of war? The View from Berlin: Did Germany engineer the war for its own territorial ambitions, or was it a victim of the complicated diplomatic web that bound it to an unstable Hapsburg empire? The Pen and the Sword: In his analyses of Great War literature, literary historian Paul Fussell argues that irony was the predominant literary response to the horrors of war. How important is this literature to the way we remember the war today? Hell and Healing: Industrial warfare forced doctors and nurses to find new ways to treat the wounded, maimed and psychologically damaged. What insights did the war give us into human suffering, and how have future generations benefited from this? The Enemy Within: Anarchist, syndicalist, Marxist, Christian pacifists, nationalists, women's groups and intellectuals all opposed the war and conscription. So were the soldiers at the front let down by some of the people at home? Sideshows: Entente commanders believed that the war would be decided on the Western Front and that everything else was a "sideshow", but the Great War also raged in Italy, Austria, Palestine, Turkey, and New Guinea. How important were these theatres of war to the outcome of the conflict? Lions and Donkeys: How accurate is the view that the General Staff in WW1 were bumbling incompetents, out of touch with the reality of the trenches and unable to comprehend the destructi ...Show more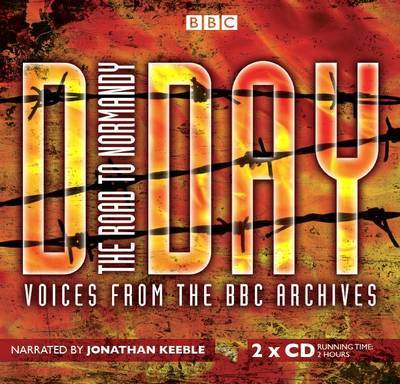 $34.95
AUD
Category: Audio Books
This exclusive presentation uses BBC Archive eyewitness footage to movingly illustrate the events of the D-Day invasion. First-hand accounts by those who planned and took part in the Normandy landings, and eyewitness reports from BBC correspondents travelling with the troops on 6 June 1944.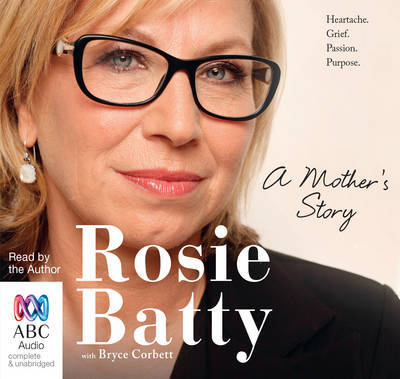 $49.95
AUD
Category: Audio Books
A profoundly moving and inspiring memoir from Australia's domestic violence crusader, Rosie Batty. Rosie Batty knows pain no woman should have to suffer. Her son was killed by his father in a violent incident in February 2014, a horrendous event that shocked not only the nation, but the world. Greg Ande rson murdered his 11-year-old son Luke and was then shot by police at the Tyabb cricket oval. Rosie had suffered years of family violence, and had had intervention and custody orders in place in an effort to protect herself and her son. She believes the killing was Greg's final act of control over her. Since the events of last February, Rosie has become an outspoken crusader against domestic violence, winning hearts and minds all over Australia with her compassion, courage, grace and forgiveness. In the wake of the tragedy, Rosie's advocacy work has forced an unprecedented national focus on family violence, with the Victorian Labor government establishing Australia's first royal commission into family violence, and committing a further $30 million over four years to protect women and children at high risk of family violence. The then Victorian Police Commissioner Ken Lay called it 'the Rosie Batty factor'. In January 2015, Rosie was named Australian of the Year, 2015. ...Show more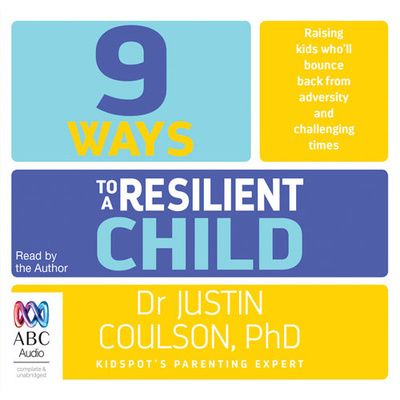 $39.95
AUD
Category: Audio Books
Have you ever watched your child give up too quickly and easily, moaning 'I can't'. Perhaps your child resists going to school because they don't like their teacher or their friend rejected them. Maybe they failed in a sporting contest or an exam.One of the most frequent questions Kidspot parenting expe rt Dr Justin Coulson is asked is 'How can I help my child become resilient?' Friendship problems, bullying, physical changes and parenting styles are just some of the issues that can affect our children's ability to bounce back from difficulty and adapt to challenging situations. Helping our children develop resilience can have lifelong positive effects.9 Ways to a Resilient Child will help parents enable their children to cope with the challenges that life throws at us all. Discover why winners aren't always grinners, the problems with common advice like 'Toughen up, princess', the negative impact of helicopter parenting and how praise can harm instead of help. Understand both the protective and the risk factors affecting resilience for better or for worse. And uncover the psychological secrets that will build your child's ability to bounce back, stronger and more resilient than ever: from the ability to think flexibly, make safe and healthy choices and exercise self-control, to the powerful impact of family, relationships, school and community.Dr Coulson aims to bolster resilience - not just in our children, but also in ourselves. Because resilient parents are more likely to have resilient kids. ...Show more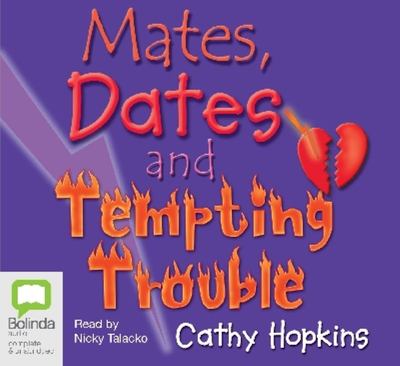 $24.95
AUD
Category: Audio Books | Series: Mates, Dates Ser.
When Luke, the boy that Nesta has been dating, declares passionate love for TJ, she doesn't know what's hit her. She does her best to avoid him – but when the local schools are asked to work together on a project, Luke is chosen as the overall co-ordinator. TJ has no choice but to report back to him on a regular basis. Misunderstandings and miscommunications threaten the girls' friendships and split them into two camps: Lucy and Nesta; Izzie and TJ. Will their friendships survive? ...Show more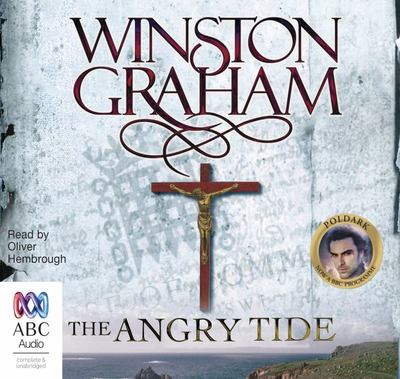 Angry Tide #7
by Oliver Hembrough (Read by); Winston Graham
$49.95
AUD
Category: Audio Books | Series: Poldark Ser.
Cornwall, towards the end of the 18th century. Ross Poldark sits for the borough of Truro as Member of Parliament - his time divided between London and Cornwall, his heart divided about his wife, Demelza.His old feud with George Warleggan still flares - as does the illicit love between Morwenna and Drak e, Demelza's brother.Before the new century dawns, George and Ross will be drawn together by a loss greater than their rivalry - and Morwenna and Drake by a tragedy that brings them hope ... ...Show more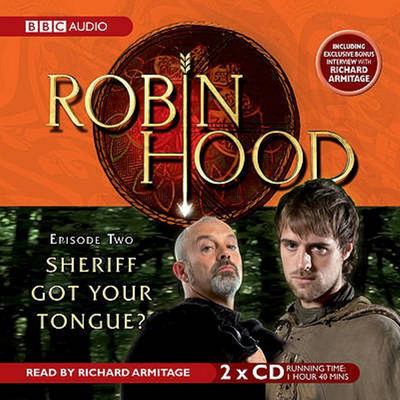 $15.00
AUD
$24.95
(39% off)
Category: Audio Books | Series: Robin Hood Ser.
The Sheriff of Nottingham is determined to punish Robin for his defiance of authority. He holds the villagers of Locksley hostage, threatening to cut out a villager's tongue every hour until Robin is found. Robin has no choice but to give himself up to protect them. But with his gang of outlaws on his s ide, all is not lost... ...Show more