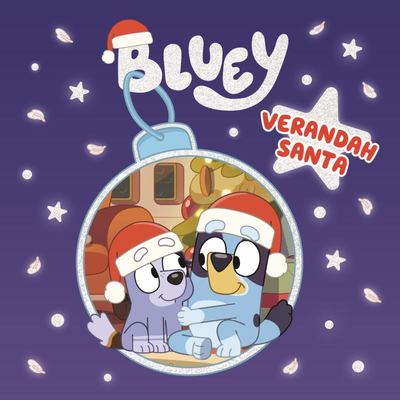 $16.99
AUD
Category: Christmas
It's Christmas Eve and Bluey, Bingo and Muffin decide to play a game called Verandah Santa! What will Santa bring them? A gorgeous hardback book for kids of all ages. Bluey has been a phenomenal success since airing on ABC KIDS in October 2018, amassing legions of dedicated fans and hugely popular range s of books, toys, clothes, games and more. It holds the coveted position of being the most watched program ever on ABC iView, with over 260 million plays for Series One, and is the winner of an International Emmy for Most Outstanding Children's Programme. ...Show more
$9.99
AUD
Category: Christmas
Get into the holiday spirit with Bluey and Bingo! Write a letter to Verandah Santa, make your own Christmas cards and play with stickers. A fun-filled sticker activity book for kids of all ages. Bluey has been a phenomenal success since airing on ABC KIDS in October 2018, amassing legions of dedicated f ans and hugely popular ranges of books, toys, clothes, games and more. It holds the coveted position of being the most watched program ever on ABC iView, with over 260 million plays for Series One, and is the winner of an International Emmy for Most Outstanding Children's Programme. ...Show more
$24.99
AUD
Category: Christmas
Santa receives letters of Christmas wishes from children all over the world. But this year there's one that just doesn't make sense. What does this child want for Christmas? Santa is determined to find out! An irresistible festive follow-up to the internationally bestselling Dragon Post and Beast Feast . This joyous novelty book sparkles with Emma Yarlett's vibrant illustrations and quirky humour, and is full of lots more hilarious letters to open.   ...Show more
$6.99
AUD
Category: Christmas | Series: First Stories Ser.
First Stories: 'Twas The Night Before Christmas is the perfect introduction for young children to Clement Clarke Moore's popular poem. Push, pull and slide the pages to see reindeer magically flying through the sky, sugarplum fairies dancing and stockings filling up with presents. This well-loved poem i s beautifully imagined for a new generation by illustrator Miriam Bos. Collect more books in the First Stories series: A Christmas Carol, The Nutcracker and The Snow Queen ...Show more
$19.99
AUD
Category: Christmas
Jingle bells, jingle bells, jingle all the way. Oh what fun it is to ride in a one horse open sleigh! Hop aboard and take a fun-filled ride through the forest. But what happens when there are too many animals in the sleigh? Sing along with Lucy Durack!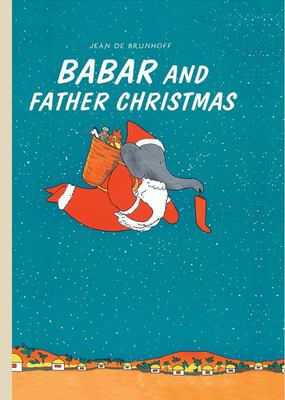 $12.95
AUD
$19.99
(35% off)
Category: Christmas
Babar returns in this unusual and heartwarming Christmas story by Jean de Brunhoff. Babar's children have caught wind of a fellow in Man's country named Father Christmas who brings joy and toys to little children. "If only we could bring him here," they wish. So they write the Christmas saint a letter inviting him to visit them. When they get no reply, Babar, ever the good father, rushes out to find the red-suited one. After much searching, and with the help of a dog named Duck, Babar reaches Father Christmas's workshop in the snow. Can Babar find a way to bring him to Elephants' country? ...Show more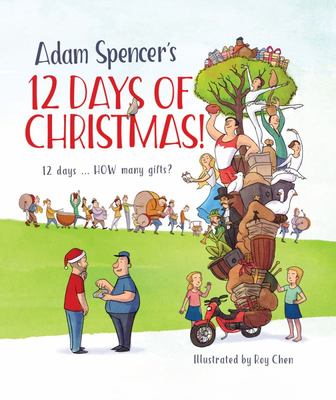 $5.00
AUD
$19.99
(74% off)
Category: Christmas
Adam Spencer's 12 Days of Christmas is a funny -- and distinctly Australian -- take on the classic Christmas carol. Featuring beautiful illustrations, it's the perfect way to celebrate the festive season, while learning to count at the same time! So join in the fun with everyone's favourite numbers guy as we count down the days till Christmas. ...Show more
$29.99
AUD
Category: Christmas
Jack Skellington is the most important figure in Halloweenland and for years he has delighted in organising macabre tricks and frights for Halloween. But this year he doesn't feel right - there must be more to life than scaring people? Then Jack stumbles upon a cheerful, colourful place called Christmas Town and he knows what he must do - he will bring Christmas to Halloween! ...Show more
$17.99
AUD
Category: Christmas | Series: I Spy
It's the greatest time of year I Spy Christmas -- now with new bonus riddles, a brand-new search-and-find look, and a brand-new trim size.Can you find Santa and his elf, a sleigh, snowmen, silver bells and jingle bells, mittens, two turtledoves, candy canes, and the rest of the festive things hidden in the shiny ornaments, snowy landscapes, and colorful store windows? What is hidden in Santa's workshop? And what do you see under the Christmas tree?   Walter Wick's captivating photographs paired with Marzollo's clever rhyming puzzles will have readers of all ages mesmerized.   Spread some holiday cheer by finding all the search-and-find fun in I Spy Christmas.   The New York Times bestselling series by Jean Marzollo and photographer Walter Wick continues to amaze search-and-find fans of all ages. Now with brand-new bonus riddles by Dan and Dave Marzollo. ...Show more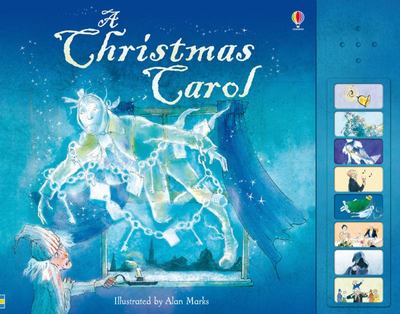 $29.99
AUD
Category: Christmas | Series: Musical Bks.
Aimed at toddlers, this is an atmospheric picture book based on the classic story by Charles Dickens.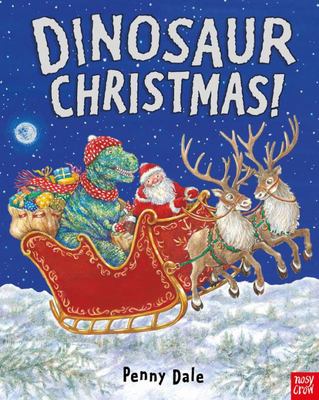 $19.99
AUD
Category: Christmas | Series: Penny Dales Dinosaurs
Stegosauruses and snowploughs, T-rexes and tractors: festive dinosaur-and-vehicle fun from the bestselling Penny Dale! Our intrepid team of dinosaurs are back and this time they must save Santa Claus from a snowstorm! Join them as they plough the road, whizz down a mountain on snowmobiles, zoom through the icy water on a hovercraft and much more! But where is Santa? And will they manage to dig out his sleigh in time for Christmas day? ...Show more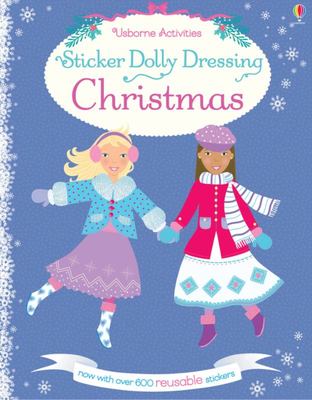 $12.99
AUD
Category: Christmas | Series: Sticker Dolly Dressing Ser.
A festive sticker book containing 13 Christmassy scenes and over 600 stickers to dress the dollies for different occasions. Pick out clothes, bags, shoes, hats and jewellery to get the girls dressed for Christmas shopping, to go ice-skating, for a Christmas party and ready for bedtime on Christmas Eve. ...Show more