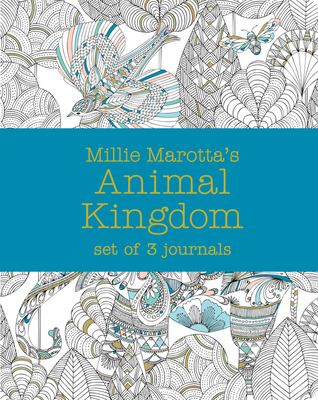 $24.99
AUD
Category: Colouring Books
Following on from the hugely successful Millie Marotta's Animal Kingdom, this three-journal set is a beautiful gift for yourself or a friend. The journal each feature a stunning illustration by Millie Marotta with sparkling gold foiling on the cover. They consist of 64 pages, one journal with plain pape r and two with rules for writing, as well as stunning motifs from Millie Marotta's Animal Kingdom dotted throughout the pages. These are the perfect notebooks for any creative work, school or business notes, diary entries or plain old doodling. ...Show more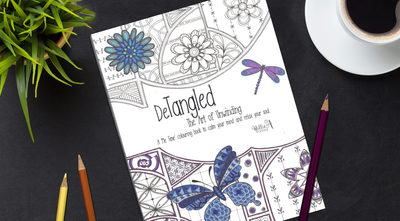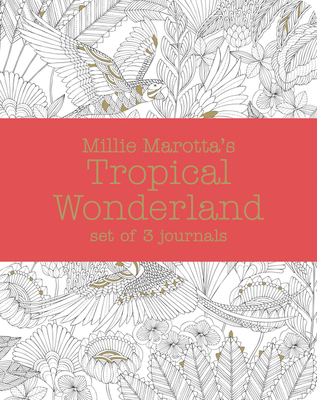 $24.99
AUD
Category: Colouring Books | Series: Colouring Bks.
Part of a new stationery range based on the bestselling colouring book Millie Marotta's Tropical Wonderland. Following on from the hugely successful Millie Marotta's Tropical Wonderland, this three-journal set is a beautiful gift for yourself or a friend. Each journal features an illustration by Millie Marotta with sparkling gold foiling on the cover. The journals each consist of 64 pages, one with plain paper and two with rules for writing. Dotted throughout the pages are also selected motifs from Millie Marotta's Tropical Wonderland. These are the perfect notebooks for any creative work, school or business notes, diary entries or plain old doodling. ...Show more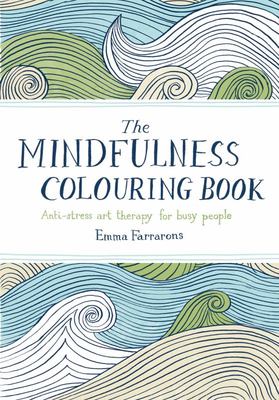 $10.00
AUD
$16.99
(41% off)
Category: Colouring Books
The bestselling adult colouring book! Working with your hands is one of the best ways to soothe anxiety and eliminate stress. This stunning, pocket-sized colouring book offers a practical exercise in mindfulness that draws on your creativity and hones your focus. Beautifully illustrated, The Mindfulness Colouring Book is filled with templates for exquisite scenes and intricate, sophisticated patterns, prompting you to meditate on your artwork as you mindfully and creatively fill these pages with colour. Take a few minutes out of your day, wherever you are, and colour your way to peace and calm. ...Show more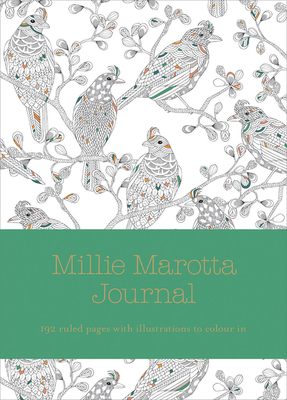 $24.99
AUD
Category: Colouring Books | Series: Colouring Books
A stylish hardback notebook from the bestselling illustrator Millie Marotta, complete with elastic closer. The notebook features 15 full page illustrations of wild animals, birds and insects from Millie Marotta's Wild Savannah for colouring in. This handy narrow-ruled journal is perfect for fans of Mill ie Marotta's illustrations as well as those looking to relax and get creative with their coloured pencils. ...Show more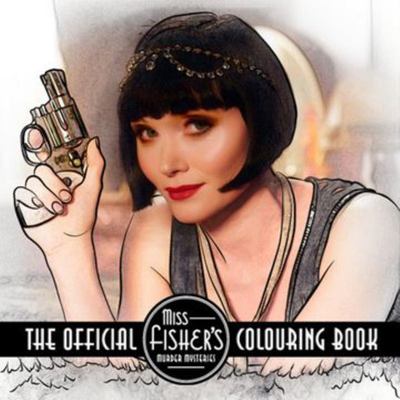 $16.00
AUD
$26.95
(40% off)
Category: Colouring Books
Put your creativity and imagination to the test with this official colouring book featuring over fifty illustrations from the hit television series, Miss Fisher's Murder Mysteries. Bring your favourite characters and scenes from the series to life as you add colour to costumes, interiors and locations, illuminating your own stylish take on the fascinating world of Miss Fisher. With devious weapons of murder hidden within the illustrated pages of this book, it's up to you to hunt them down, along with the episodes they relate to. Fill in Miss Fisher's world with colour and help her investigate the secrets hidden within. ...Show more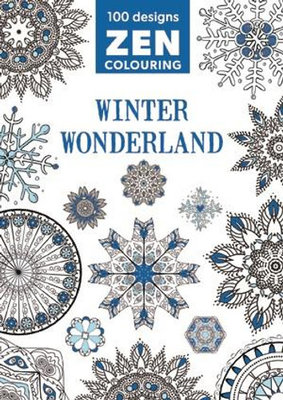 $15.00
AUD
$24.99
(39% off)
Category: Colouring Books
Here is the latest edition in the hugely successful Zen Colouring series. Containing a beautiful and diverse collection of illustrations, the theme is Winter Wonderland, with an eclectic mix of 100 inspirational winter images, some simple, some more complex. Complete them choosing your own colour scheme s and allow the artist within to shine. ...Show more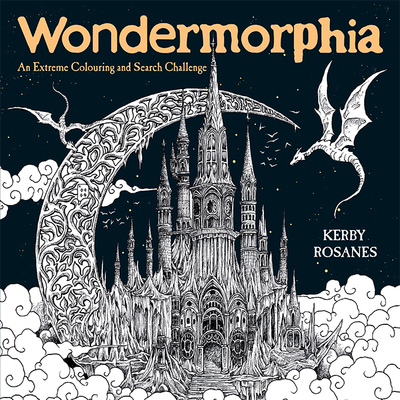 $24.99
AUD
Category: Colouring Books
Wondermorphia combines artwork from Fantomorphia and Geomorphia into one edition. Enter the enchanting fantasy worlds of epic doodler Kerby Rosanes, with scenes and animals inspired by gothic grandeur and the natural landscape. From clockwork dragons and vine-entangled pumpkins, to fiery foxes erupting from volcanoes and fairy-tale castles growing out of crystal foundations - there's plenty for you to bring to life with colour. As an extra challenge, seek out the search items at the back of the book. There's more to discover within these pages than you ever dreamed possible. On top of the success of Animorphia, Imagimorphia and Mythomorphia, Kerby's detailed doodle skills have already earned him a solid fan base. He has over 1 million followers on Instagram, his Sketchy Stories Facebook page has more than 2 million likes, and he has over 500K project views on Behance. ...Show more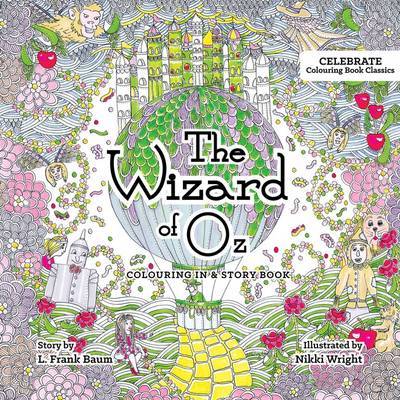 $24.99
AUD
Category: Colouring Books
Read and colour your way down the yellow brick road through the Land of Oz! This delightfully quirky colouring-in and storybook edition of the well-loved classic The Wizard of Oz written by L. Frank Baum, illustrated by Nikki Wright will delight readers and colourists of all ages. Click your heels, shar pen your pencils and bring the remarkable story of Dorothy to life. ...Show more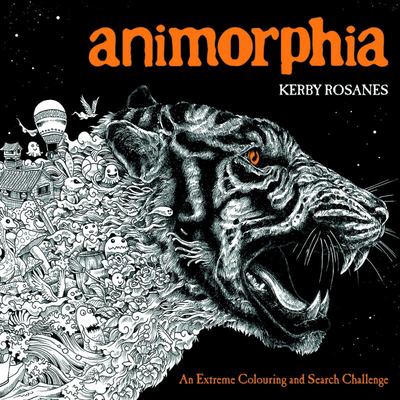 $19.99
AUD
Category: Colouring Books | Series: Kerby Rosanes Extreme Colouring Ser.
Welcome to this weird and wacky colouring challenge. There are pictures to colour in, drawings to complete, spaces to scribble in and lots of things to find in these super-detailed doodles by artist Kerby Rosanes. Featuring unique and intricate ink drawings of incredible animals, shape-shifting aliens a nd breathtaking scenes. Readers will have to keep their eyes peeled for hidden treasures and creatures scattered throughout the pages. ...Show more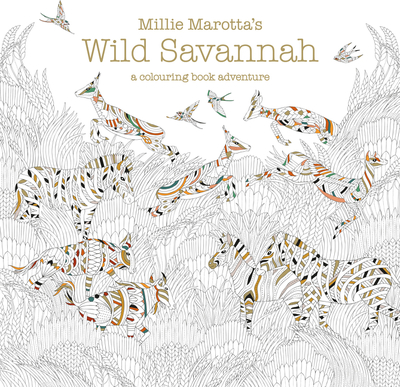 $19.99
AUD
Category: Colouring Books | Series: Millie Marotta Ser.
The latest book by the author of The Sunday Times Bestseller, Millie Marotta's Animal Kingdom. Millie's new book whisks you away to the swaying grasslands of the savannahs, not only in Africa, but also Asia and Australia. The baobab trees and tall grasses are the backdrop to a world of wonderful creatur es. Colour in the crocodile and kangaroo, oryx and ostrich, dazzling zebras and leaping gazelles. A feast of beautiful illustration, invitingly laid out for the reader to colour in or add their own drawing. Millie's work has fuelled the rediscovered art of colouring in and her latest book will satisfy her biggest fans, and gain her some more. A wonderful book for those thousands of devotees of mindful colouring in. ...Show more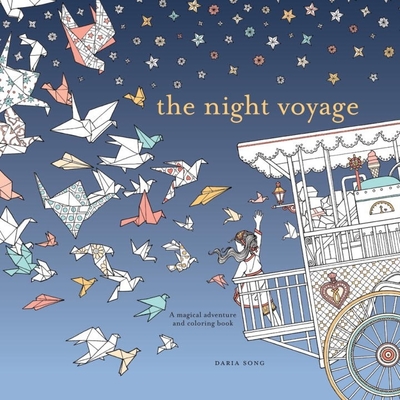 $20.00
AUD
$29.99
(33% off)
Category: Colouring Books | Series: Time Adult Coloring Bks.
The Night Voyageis an evocatively illustrated story of a little girl who is swept away on the eve of her birthday by her toy train conductor on a magical journey to distribute gifts around the globe, from London to Paris to Granada. Taking devotees of The Time Gardenand The Time Chamberon an imaginative new adventure, The Night Voyagecontinues Daria Song's wildly successful series with the beautifully intricate art that her fans have come to love, featuring a world of paper cranes, penny-farthing bicycles, trolleys, cityscapes, and hot air balloon-filled skies. ...Show more