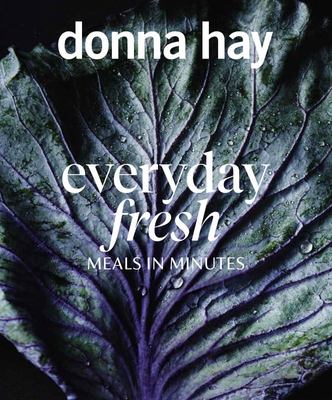 $40.00
AUD
$45.00
(11% off)
Category: Cooking
From Australia's bestselling and most trust cook comes a stunning new book featuring super-fresh, super-fast recipes to help you feel nourished and energised ... and ready to savour life. 'One of the questions I get asked most frequently is if I still cook at home. The answer is yes. Absolutely. As oft en as possible.'There are days when it feels as though there's barely time to eat dinner, let alone prepare it. Donna knows on days like these, we all need a little Everyday Fresh in our lives. We all want to create delicious meals packed with flavour and everything that's good for us, with a minimum of fuss. And that's exactly what Donna Hay delivers. 'Simple made special' is the foundation of almost every recipe Donna has ever written. She's all about the classics, but also about a flexible, fresher approach to eating. She's constantly on the lookout for ways to make something easier, healthier, quicker or a little more on-trend - and she also loves a cheat, a quick-fix or anything that can be made in one bowl, that still tastes great. 'If I can create a dish that makes someone feel better because it's mouth-wateringly delicious, packed with nourishing vegetables, or helps them bring a little more balance to their life - that's success!' ...Show more
$39.99
AUD
Category: Cooking
In Venice you'll often hear the phrase Andiamo per un ombra? ('Shall we go for a drink?'). And it's this 'ombra', the Venetian name for a small tumbler of wine, that inspired Carlo Grossi's restaurant - a modern take on an authentic Italian salumi bar right in the bustling heart of Melbourne. Any time is a good time for a drink at Ombra, and when you step in the door at 76 Bourke Street you'll always find a warm and hospitable welcome (and something delicious to eat). It's an intimate, energetic place where all walks of life can drop by and come together over plates of finely cured meats and cheese, bringing with them a great sense of community - a community that thrives at the bar; that argues, loves and lives between slurps of white wine and Aperol. The Ombra cookbook brings together the very best of Carlo's food and hospitality, from lovingly aged meats and homemade sausages to mouth-watering pizzas, all sorts of irresistible bar snacks (cicchetti), hearty evening meals, fermented and pickled vegetables and fruits, and delectable desserts to finish off the evening. With family heirloom recipes and dishes inspired by Carlo's travels all over Italy, the Italian ideals of preservation and quality produce are on proud display in this collection of familiar and tasty food that's made for sharing over a lively conversation. So pull up a seat - it's time for un ombra!   ...Show more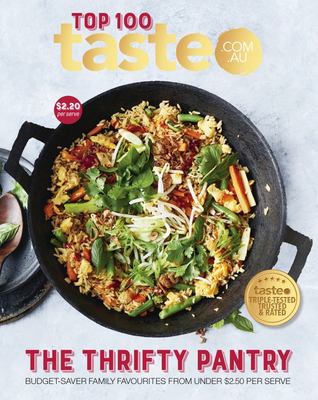 $34.99
AUD
Category: Cooking
The new cookbook from Australia's number one food website is all about making your pantry work harder. With 100 recipes using cupboard and freezer staples and each recipe costed, this will be your go-to cookbook for cooking on a budget. Chapters are organised into cost per serve, starting from just $2, plus there's a handy recipe key for gluten free, vegetarian and freeze-ahead meals. Festive recipes get a budget overhaul as well, with recipes for Christmas on a shoestring. We also list our top 50 healthy pantry foods and include insider tips on how to organise your pantry. Triple tested, easy and delicious, this is budget family cooking at its best.   ...Show more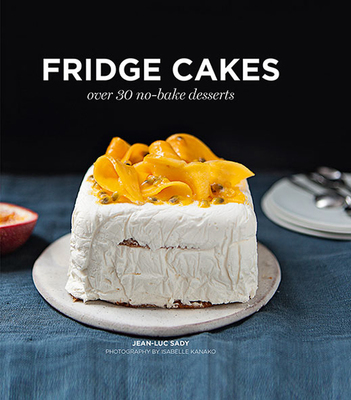 $6.99
AUD
$19.99
(65% off)
Category: Cooking
The perfect treat for the warmer months: Fridge Cakes are simple to make, adaptable to whatever is in the cupboard, and no oven (and therefore no cooking skills) required. In this book, Jean-Luc Sady shares over 30 ingenious recipes that are simple to make but taste amazing. There's a zesty chocolate or ange, a decadent choco-fudge, and a summery mango and passionfruit. With chapters dedicated to fruity, chocolate, and extra creamy, you will have a fridge cake ready to make for pretty much any occasion. And best of all, most of the recipes take 25 minutes to pull together (plus freezing time). ...Show more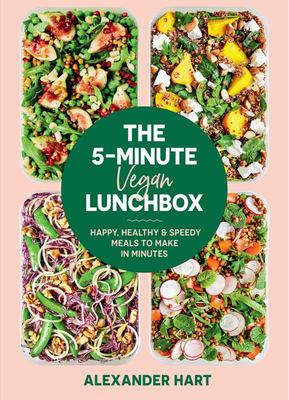 $24.99
AUD
Category: Cooking
Sometimes it seems like too much of a chore to get our lunch prepped for the day ahead, especially when we're committed to (or experimenting with) a plant-based diet We can often run out of inspiration too, meaning we end up with the same dull lunch every day - a drudgery which makes healthy eating much harder than it should be.  The 5-Minute Vegan Lunchbox aims to make prepping your lunch each day a breeze - ensuring your days are deliciously healthy and completely vegan, too. The 52 recipes cover a range of diverse salads, utilizing the power of grains, beans, veggies and more. There's also advice throughout on how to make bulk lunches for your week, if that's your style, and how you might be able to overhaul last night's leftovers into a great midday meal.   ...Show more
$39.99
AUD
Category: Cooking
The best of country hospitality - 140 recipes for gatherings and thoughtful gifts of food to pack up, drop off and bring joy, from Sophie Hansen, creator of My Open Kitchen podcast. Nothing says 'I love you, I've got you and I'm here' better than a parcel of food you've taken the time to make, wrap and deliver. So, season by season, here are 130 recipes to cook for loved ones who might be moving house, busy with a newborn, celebrating a milestone, recovering after illness, grieving, or just in need of a little love and appreciation.A Basket by the Door is friendship, connection and heartfelt country hospitality made edible. There are recipes here for sharing and giving on every occasion: an easy bundle of fresh dips and lavosh biscuits to take along to drinks, portable breakfast to surprise a friend, a sturdy picnic cake and sandwiches in a basket for lunch (even in the office), comforting ragu and chocolate mousse to enjoy while wallowing on the sofa, and ideas to take when invited for dinner or a weekend away. Bake a chicken pie to cheer up a neighbour, invite friends over to make Christmas biscuits; fill jam jars with bright smoothies to bolster a new mother - the ways to connect and show you care with food are endless.    ...Show more
$39.99
AUD
Category: Cooking
Country hospitality, deliciously do-able recipes and simple ideas for bringing people together. '... generous, bright and warm, exactly the type of food I want to cook again and again.' Hetty McKinnon 'Sophie invites us into a special place where food nourishes, comforts and brings joy. Beautifully pho tographed and full of practical and seasonal recipes, this is a cookbook to treasure.' Julia Busuttil Nishimura, author of Ostro and A Year of Simple Family Food 'Sophie draws us generously into her world - a beautiful, authentic lifestyle. She has me wanting Gran's almond cake with honey cream, warm figs & blue cheese with elderflower & prosecco jellies - and to be sprawled on a river bank with family, friends & wild flowers.' Tessa Kiros Ask anyone to tell you about the most memorable meal of their life and they won't give you a chronological playback of what they ate; they'll tell you about how that meal made them feel. Whether it's a last-minute dinner with neighbours, a family feast or a casual summer picnic, Sophie Hansen has done the thinking for you and designed menus featuring 120 recipes that are simple, tasty and perfect for sharing. She also includes ideas for creating a memorable atmosphere for any gathering, large or small, plus advice on how to embrace shortcuts to take the pressure off, so you can focus on enjoying the good times rather than stressing in the kitchen. In Good Company is filled with all the recipes and inspiration you need to encourage you to throw open your doors and invite people in, because there's never been a better time to bring people together.   ...Show more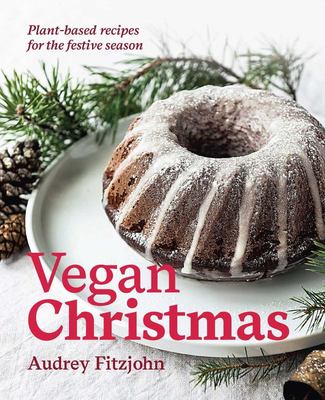 $29.99
AUD
Category: Cooking
Deck the halls with plant-based goodies, for Vegan Christmas is here. We all know the state of panic--it's your turn to host the whole family for the holidays, which means dozens of people, so you're already stretched thin. And then you find out that so-and-so's new boyfriend is vegan! Luckily for you, this book is a foolproof guide to making plant-based meals for the holidays.   You could start your guests with a round of blinis and faux caviar. Then, when they're getting snacky, bring out the arancini and dairy-free aioli. When you're laying out the big dinner spread, you can offer your vegan guests tempeh and mashed sweet potatoes, stuffed pumpkin, and many other devilishly starchy options. Then, for dessert, roll out the chocolate truffles, a black forest cake, fruit pies and more! Enjoy the festive season with this delicious and simple collection of plant-based recipes. From sweet delights to kickstart your Christmas morning to hearty festive feasts, as well as beautiful cookies and pies that are worthy as gifts. Vegan Christmas will forever change the way you think about and cook for the holidays.   ...Show more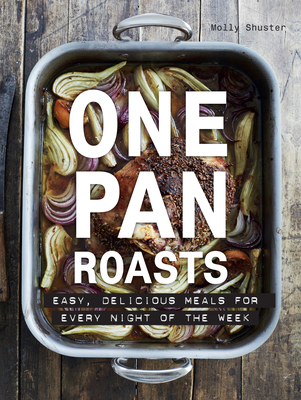 $19.95
AUD
$35.00
(43% off)
Category: Cooking
80 recipes for meat, poultry, seafood and vegetarian dishes, all cooked slowly in the oven, and flavoured with herbs, spices and aromatics.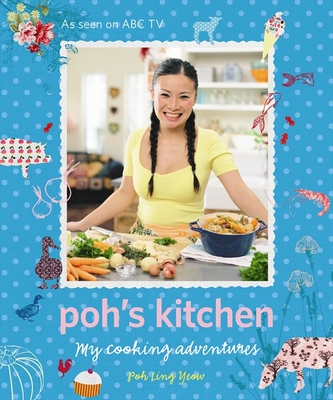 $20.00
AUD
$39.99
(49% off)
Category: Cooking
Based on the ABC TV show, POH'S KITCHEN, where Poh cooks alongside leading chefs such as David Thompson, Neil Perry, Antonio Carluccio, Ian Parmenter, Ragini Dey and Emmanuel Mollois, this book features recipes from the show, as well as many new, original and delicious dishes from Poh, who adds her own inimitable style and charm to the mix. With more than 80 recipes including breakfast dishes, soups, fish, chicken, duck, meat, vegetables and sweet things, this beautifully designed and photographed book shows Poh cooking everything from a lamb shank casserole to a nonya chicken curry, a classic Aussie roast to a Pink Forest Cake, and an amazing beetroot soup to a delicious Malaysian sticky rice and custard dessert. These dishes hail from Australia, UK, Italy, France, India, Thailand and China and Malaysia where Poh, on a mission to reinterpret the classic recipes of her childhood and bring new, exciting dishes to the Australian palate recipe, cooks up some delicious local fare under the watchful eye of her mum. Designed for the home cook, with recipes that are both innovative and accessible, POH'S KITCHEN is sure to have something delicious for everyone to enjoy. ...Show more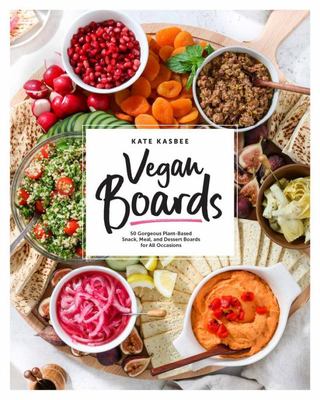 $24.99
AUD
Category: Cooking
The 50 plant-based boards and platters in Vegan Boards are incredibly beautiful to the eye and deliciously tempting to the palate.  
$24.99
AUD
Category: Cooking
Synopsis coming soon.......