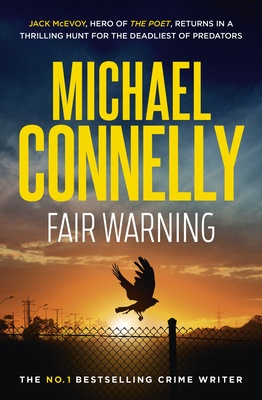 $32.99
AUD
Category: Crime Fiction | Series: Jack Mcevoy Ser.
The hero of The Poet and The Scarecrow is back in the new thriller from #1 New York Times bestselling author Michael Connelly. Jack McEvoy, the journalist who never backs down, tracks a serial killer who has been operating completely under the radar--until now. Veteran reporter Jack McEvoy has taken dow n killers before, but when a woman he had a one-night stand with is murdered in a particularly brutal way, McEvoy realizes he might be facing a criminal mind unlike any he's ever encountered. McEvoy investigates--against the warnings of the police and his own editor--and makes a shocking discovery that connects the crime to other mysterious deaths across the country. But his inquiry hits a snag when he himself becomes a suspect. As he races to clear his name, McEvoy's findings point to a serial killer working under the radar of law enforcement for years, and using personal data shared by the victims themselves to select and hunt his targets. Called "the Raymond Chandler of this generation" (Associated Press), Michael Connelly once again delivers an unputdownable thriller that reveals a predator operating from the darkest corners of human nature--and one man courageous and determined enough to stand in his way. ...Show more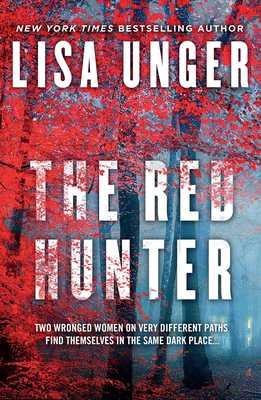 $29.99
AUD
Category: Crime Fiction
PRE LOVED - What is the difference between justice and revenge? In this buzzworthy new standalone thriller by New York Times bestselling author Lisa Unger, two wronged women on very different paths find themselves in the same dark place... Claudia Bishop's perfect life fell apart when the aftermath of a brutal assault left her with a crumbling marriage, a newborn daughter, and a constant sense of anxiety about the world around her. Now, looking for a fresh start with a home restoration project and growing blog, Claudia takes on a crumbling old house--one that unbeknownst to her has an ugly history and may hide long buried secrets. For Zoey Drake the defining moment of her childhood was the horrific home invasion murder of her parents. Years later, she has embraced the rage that fuels her. Training in the martial arts has made her strong and ready to face the demons from the past--and within. Strangers to each other, and walking very different paths in the wake of trauma, these two women are on a collision course--because Zoey's past nightmare and Claudia's dreams for her future take place in the very same house. As Zoey seeks justice, and Claudia seeks peace, both will confront the monsters at the door that are the most frightening of all. ...Show more
$32.99
AUD
Category: Crime Fiction | Series: Mickey Haller Ser.
Lincoln Lawyer Mickey Haller is back in the heartstopping new thriller from #1 New York Times bestselling author Michael Connelly. Defense attorney Mickey Haller is pulled over by police, who find the body of a client in the trunk of his Lincoln. Haller is charged with murder and can't make the exorbita nt $5 million bail slapped on him by a vindictive judge.   Mickey elects to defend himself and must strategize and build his defense from his jail cell in the Twin Towers Correctional Center in downtown Los Angeles, all the while looking over his shoulder--as an officer of the court he is an instant target.   Mickey knows he's been framed. Now, with the help of his trusted team, he has to figure out who has plotted to destroy his life and why. Then he has to go before a judge and jury and prove his innocence.   In his highest stakes case yet, Mickey Haller fights for his life and shows why he is "a worthy colleague of Atticus Finch...in the front of the pack in the legal thriller game" (Los Angeles Times).     ...Show more
$29.99
AUD
Category: Crime Fiction | Series: Phryne Fisher Ser.
Surrounded by secrets, great and small, the formidable Miss Phryne Fisher returns to vanquish injustice.When a mysterious invitation arrives for Miss Phryne Fisher from an unknown Captain Herbert Spencer, Phryne's curiosity is excited. Spencer runs a retreat in Victoria's spa country for shell-shocked s oldiers of the First World War. It's a cause after Phryne's own heart but what could Spencer want from her?Phryne and the faithful Dot view their spa sojourn as a short holiday but are quickly thrown in the midst of disturbing Highland gatherings, disappearing women, murder and the mystery of the Temperance Hotel.Meanwhile, Cec, Bert and Tinker find a young woman floating face down in the harbour, dead. Tinker, with Jane and Ruth, Phryne's resilient adopted daughters, together decide to solve what appears to be a heinous crime.Disappearances, murder, bombs, booby-traps and strange goings-on land Miss Phryne Fisher right in the middle of her most exciting adventure. ...Show more
$19.99
AUD
Category: Crime Fiction | Series: Vera Stanhope Ser.
DCI Vera Stanhope returns in <i>The Darkest Evening</i>, the ninth novel in <i>Sunday Times </i>bestseller Ann Cleeves' enduringly popular series. Driving home during a swirling blizzard, Vera Stanhope's only thought is to get there quickly. But the snow is so heavy, she becomes disoriented and loses her way. Ploughing on, she sees a car slewed off the road ahead of her. With the driver's door open, Vera assumes the driver has sought shelter but when she inspects the car she is shocked to find a young toddler strapped in the back seat. Afraid they will freeze, Vera takes the child and drives on, arriving at Brockburn, a run-down stately home she immediately recognizes as the house her father Hector grew up in. Inside Brockburn a party is in full swing, with music and laughter to herald the coming Christmas. But outside in the snow, a young woman lies dead and Vera knows immediately she has a new case. Could this woman be the child's mother, and if so, what happened to her? A classic country house mystery with a contemporary twist, Ann Cleeves returns with a brilliant Vera novel to savour. ...Show more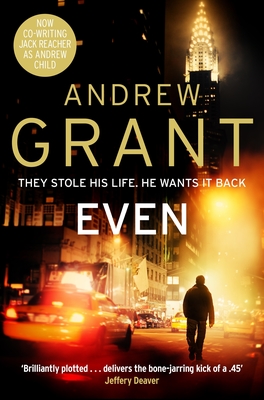 Even
by Andrew Grant
$32.99
AUD
Category: Crime Fiction
David Trevellyan takes a lonely late-night walk between a restaurant and his New York City hotel. A familiar huddled shape in the mouth of an alley catches his eye. A homeless man has been shot dead. As David steps forward, a police car arrives. And a second too late he realizes he's been set up. Trevel lyan isn't worried. He's a survivor from the shadowy world of Royal Navy Intelligence. He's been in and out of trouble a thousand times before. But when the police hand the case to the FBI, he's sucked deeper into the system. With no idea who is friend and who is foe, he penetrates deep into a huge international conspiracy, which spans from war-torn Iraq to the very heart of the USA. He knows that the price of failure will be death, but the reward for success will be redemption - for himself as well as for the huddled corpse from the alley. His motivation is his cherished life-long belief: you don't get mad - you get EVEN. 'Brilliantly plotted and smart, and delivers the bone-jarring kick of a .45' - Jeffery Deaver ...Show more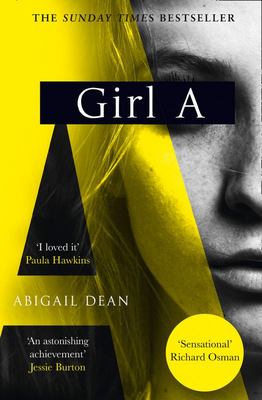 Girl A
by Abigail Dean
$29.99
AUD
Category: Crime Fiction
For readers of Room and Sharp Objects, a propulsive and psychologically immersive novel about a young girl who escapes captivity--but not the secrets that shadow the rest of her life. "'Girl A,' she said. 'The girl who escaped. If anyone was going to make it, it was going to be you.'" Lex Gracie doesn't want to think about her family. She doesn't want to think about growing up in her parents' House of Horrors. And she doesn't want to think about her identity as Girl A: the girl who escaped, the eldest sister who freed her older brother and four younger siblings. It's been easy enough to avoid her parents--her father never made it out of the House of Horrors he created, and her mother spent the rest of her life behind bars. But when her mother dies in prison and leaves Lex and her siblings the family home, she can't run from her past any longer. Together with her sister, Evie, Lex intends to turn the House of Horrors into a force for good. But first she must come to terms with her siblings - and with the childhood they shared. What begins as a propulsive tale of escape and survival becomes a gripping psychological family story about the shifting alliances and betrayals of sibling relationships--about the secrets our siblings keep, from themselves and each other. Who have each of these siblings become? How do their memories defy or galvanize Lex's own? As Lex pins each sibling down to agree to her family's final act, she discovers how potent the spell of their shared family mythology is, and who among them remains in its thrall and who has truly broken free.   ...Show more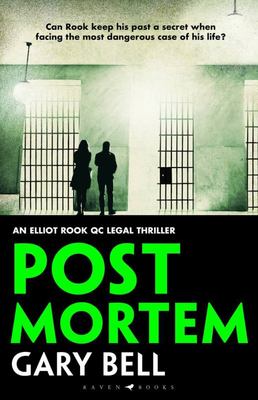 $29.99
AUD
Category: Crime Fiction
Can Rook keep his criminal past a secret when facing the most dangerous case of his life? Thirteen men have died in a London prison. Barrister Elliot Rook QC, who risks losing everything if his secret criminal past is revealed, must defend Charli Meadows, the vulnerable single mother accused of smugglin g the deadly tainted drugs inside. But just as Rook becomes suspicious of those closest to Charli, a note arrives at his flat o threatening violence if the trial is not called off. While Rook battles to defend Charli and protect himself, his young prot g Zara Barnes is fighting for her livelihood. In a few short weeks, only one tenancy at the legal chambers will be available to the ever-multiplying mass of pupils. Determined to make it hers, Zara takes on her biggest solo case yet. But will her gamble pay off? Praise for the Elliot Rook QC series- '(A) thriller I found hard to put down' - Observer 'Slick and wonderfully paced, I was hooked from the opening pages. One of the best legal thrillers I have read recently, it reminded me of early Grisham' - AMW Books Blog 'A brilliant read' - A. N. Wilson, Tablet   ...Show more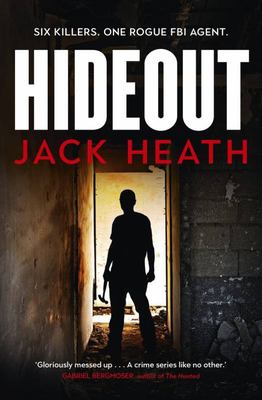 $29.99
AUD
Category: Crime Fiction | Series: Timothy Blake
A tense, unputdownable thriller from the author of Hangman. Timothy Blake has nothing to lose. He's headed to an isolated house in rural Texas with a hammer in his pocket and murder on his mind. His target is Fred, the ringleader of a criminal empire on the dark web. Once Fred is gone, Blake can disapp ear for good.But it turns out that Fred isn't alone. Five other psychopaths live in the house. They work together and call themselves the Guards. Torture, extortion and death are their business. Blake manages to convince them that he's one of their online associates. Soon they think he's a monster, like them. They're not wrong.Blake decides to pick them off one by one. But when a Guard is found with a bullet in his skull, Blake realises that someone else in the house may have the same idea - and he might be their next target.Meanwhile, who are the desperate people chained up in the building behind the house? One of them will change everything . . .A bloody, twisted roller-coaster of dark action and suspense from the acclaimed bestselling author of Hangman.'Gloriously messed up . . . A crime series like no other.' - Gabriel Bergmoser, author of The Hunted'Heath will make your spine tingle and your fingers flip pages.' - Candice Fox, author of Crimson Lake'Thrilling, grisly and inventive: Jack Heath has single-handedly increased my carbon footprint through lights left on.' - Benjamin Stevenson, author of Either Side of Midnight ...Show more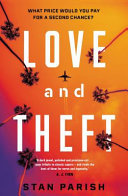 $29.99
AUD
Category: Crime Fiction
'A dark jewel, polished and precision-cut ... Love and Theft pays tribute to classic capers - and rivals the best of them for verve and ingenuity. A breathless adventure both starry-eyed and cool-blooded, both charming and diabolical.' - A. J. Finn, author of the #1 bestseller The Woman in the Window   ...Show more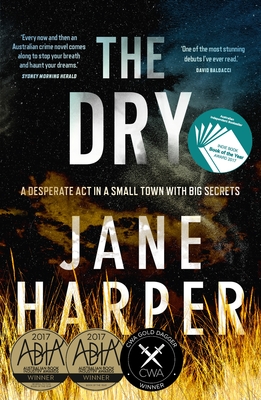 The Dry
by Jane Harper
$19.99
AUD
Category: Crime Fiction
"One of the best crime novels I have ever read! Keeps you guessing to the last page" - Daphne (Satff) WHO REALLY KILLED THE HADLER FAMILY? It hasn't rained in Kiewarra for two years. Tensions in the farming community become unbearable when three members of the Hadler family are discovered shot to death on their property. Everyone assumes Luke Hadler committed suicide after slaughtering his wife and six-year-old son. Federal Police investigator Aaron Falk returns to his hometown for the funerals and is unwillingly drawn into the investigation. As suspicion spreads through the town, Falk is forced to confront the community that rejected him twenty years earlier. Because Falk and his childhood friend Luke Hadler shared a secret, one which Luke's death threatens to unearth ... ...Show more
$23.99
AUD
$29.99
(20% off)
Category: Crime Fiction
Vincent needs a change. He's spent the last fifteen years in covert operations for the US government, but after a botched and fatal mission, he decides he's done with pulling triggers. He lucks into a dream job in Santa Barbara as head of security for supermarket mogul Eugene Lamar: nothing more than dr iving the boss to and from golf, with ample downtime for surfing, or sitting by the pool contemplating life-and how to live it with a zero body count. There he meets and is intrigued by Lamar's daughter, the journalist Erin Jones, who's on tour in California to promote her book about the benefits of war. Vincent's seen his share of conflict and is sure he can change her mind - and he'd really like to make his case over drinks. But there's a problem: if Lamar's business is confined to supermarkets, why does he need a panic room full of assault rifles, and a .357 revolver in his car? It doesn't take long for Vincent to find out that Lamar owes a debt to bad people - and that's only the start of it. He's ensnared in a criminal enterprise, which soon brings costs in lives as well as money. Erin wants answers, and needs Vincent's help to get them. But how much does she already know? Is his growing attraction to her a liability? And can he keep her safe from the brutal killers who are after her father? It seems that Santa Barbara is a sunny town full of dark talent, and Vincent will have to revert to dark talents of his own if he's going to survive . . . ...Show more