$19.99
AUD
Category: Fiction | Series: Bridgertons
Can there be any greater challenge to London's Ambitious Mamas than an unmarried duke?--Lady Whistledown's Society Papers, April 1813By all accounts, Simon Basset is on the verge of proposing to his best friend's sister--the lovely and almost-on-the-shelf--Daphne Bridgerton. But the two of them know the truth--it's all an elaborate ruse to keep Simon free from marriage-minded society mothers. And as for Daphne, surely she will attract some worthy suitors now that it seems a duke has declared her desirable.But as Daphne waltzes across ballroom after ballroom with Simon, it's hard to remember that their courtship is a sham. Maybe it's his devilish smile, certainly it's the way his eyes seem to burn every time he looks at her . . . but somehow Daphne is falling for the dashing duke . . . for real! And now she must do the impossible and convince the handsome rogue that their clever little scheme deserves a slight alteration, and that nothing makes quite as much sense as falling in love. ...Show more
$19.99
AUD
Category: Fiction | Series: Bridgertons
1814 promises to be another eventful season, but not, This Author believes, for Anthony Bridgerton, London's most elusive bachelor, who has shown no indication that he plans to marry. And, in all truth, why should he? When it comes to playing the consummate rake, nobody does it better . . . --Lady Whist ledown's Society Papers, April 1814But this time the gossip columnists have it wrong. Anthony Bridgerton hasn't just decided to marry-- he's also chosen a wife! The only obstacle is his intended's older sister, Kate Sheffield--the most meddlesome woman ever to grace a London ballroom. The spirited schemer is driving Anthony mad with her determination to stop the betrothal, but when he closes his eyes at night, Kate's the woman haunting his increasingly erotic dreams . . .Contrary to popular belief, Kate is quite sure that reformed rakes do not make the best husbands-- and Anthony Bridgerton is the most wicked rogue of them all. Kate is determined to protect her sister--but she fears her own heart is vulnerable. And when Anthony's lips touch hers, she's suddenly afraid she might not be able to resist the reprehensible rake herself . . . ...Show more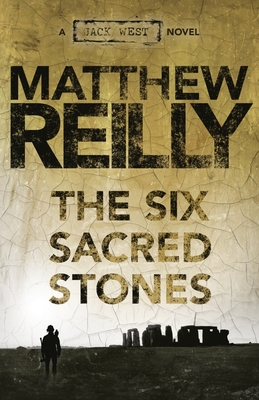 $14.99
AUD
Category: Fiction | Series: Jack West Jr
After their thrilling exploits in Matthew Reilly's bestseller Seven Ancient Wonders, super-soldier Jack West and his loyal team of adventurers are back, and now they face an all-but impossible challenge. For a mysterious ceremony in an unknown location has triggered a catastrophic countdown that will cl imax in the destruction of all life on Earth. But there is one last hope. If Jack's team can find and rebuild a legendary ancient device known only as the 'Machine', they might be able to ward off this coming Armageddon. The only clues to its location, however, are held within the fabled Six Sacred Stones, long lost in the fog of history. And so the hunt begins . . . From Stonehenge in England, to the deserts of Egypt, to the spectacular Three Gorges region of China, The Six Sacred Stones will take you on a non-stop rollercoaster ride through ancient history, modern military hardware, and some of the fastest and most mind-blowing action you will ever read. ...Show more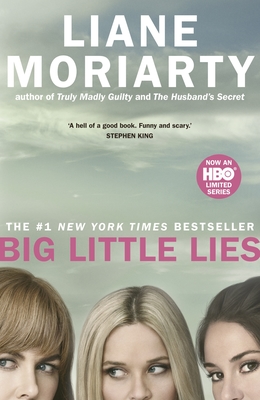 $14.99
AUD
Category: Fiction
The no 1. New York Times bestseller from the author of The Husband's Secret and new novel Nine Perfect Strangers.NOW AN EMMY AWARD WINNING HBO TELEVISION SERIES STARRING REESE WITHERSPOON & NICOLE KIDMANParents behaving badly ... a tragic accident ... or murder? What isn't in doubt is that someone i s dead. Madeline is a force to be reckoned with: witty, noisy and passionate. She remembers everything and forgives no one. Celeste is the kind of beautiful woman who makes the world stop and stare. But perfection is often an illusion. Jane is a single mum with a mysterious past who carries a sadness beyond her years. These three women, all with children starting at the same school, are about to tell the little lies that can turn lethal ...WINNER OF THE ABIA GENERAL FICTION BOOK OF THE YEAR PRAISE FOR BIG LITTLE LIES"Irresistible ... Moriarty's sly humor and razor-sharp insights will keep you turning the pages to find out." People Magazine "Liane Moriarty produces novels that are miracles of structure as well as human insight" Sydney Morning Herald"Ms. Moriarty's long-parched fans have something new to dig into....in ways that may give Big Little Lies even more staying power than The Husband's Secret." The New York Times"A novel that will turn you into a compulsive book-finisher ... Moriarty has produced another gripping, satirical hit." Huffington Post"She is the mistress of the razor-sharp observation ... my favourite so far" Kate Morton ...Show more
$19.99
AUD
Category: Fiction | Series: Bridgertons Ser.
Sir Phillip knew that Eloise Bridgerton was a spinster, and so he'd proposed, figuring that she'd be homely and unassuming, and more than a little desperate for an offer of marriage. Except . . . she wasn't. The beautiful woman on his doorstep was anything but quiet, and when she stopped talking long en ough to close her mouth, all he wanted to do was kiss her . . . and more. Did he think she was mad? Eloise Bridgerton couldn't marry a man she had never met! But then she started thinking . . . and before she knew it, she was in a hired carriage, on her way to meet the man she hoped might be her perfect match. Except . . . he wasn't. Her perfect husband wouldn't be so moody and ill-mannered, and while Phillip was certainly handsome, he was rough and rugged and totally unlike the London gentlemen vying for her hand. But when he kissed her . . . she couldn't help but wonder . . . could this imperfect man be perfect for her? ...Show more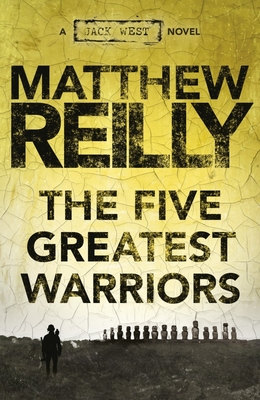 $14.99
AUD
Category: Fiction | Series: Jack West Jr
The thrilling bestseller from Australia's favourite novelist, author of the Scarecrow series and the upcoming Jack West Jr novel The Three Secret Cities. "Ace of action" Sydney Morning Herald "Thrills and spills galore ... A blinding read." The SunBOOK 3 IN THE JACK WEST JR SERIES Jack West Jr and his l oyal team are in desperate disarray: they've been separated, their mission is in tatters, and Jack was last seen plummeting down a fathomless abyss. After surviving his deadly fall, Jack must now race against his many enemies to locate and set in place the remaining pieces of The Machine before the coming Armageddon. As the world teeters on the brink of destruction, he will learn of the Five Warriors, the individuals who throughout history have been most intimately connected to his quest. Scores will be settled, fathers will fight sons, brothers will battle brothers, and Jack and his friends will soon find out exactly what the end of the world looks like... Fans of Clive Cussler, Tom Clancy and Michael Crichton will love Matthew Reilly. ...Show more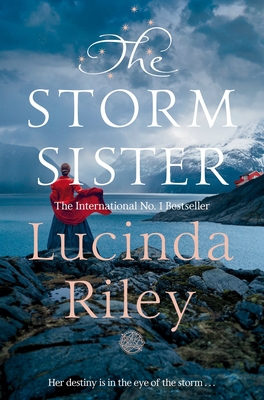 $14.99
AUD
Category: Fiction | Series: The Seven Sisters
Ally D'Aplièse is about to compete in one of the world's most perilous yacht races, when she hears the news of her adoptive father's sudden, mysterious death. Rushing back to meet her five sisters at their family home, she discovers that her father - an elusive billionaire affectionately known to his da ughters as Pa Salt - has left each of them a tantalising clue to their true heritage. Ally has also recently embarked on a deeply passionate love affair that will change her destiny forever. But with her life now turned upside down, Ally decides to leave the open seas and follow the trail that her father left her, which leads her to the icy beauty of Norway . . . There, Ally begins to discover her roots - and how her story is inextricably bound to that of a young unknown singer, Anna Landvik, who lived there over a hundred years before, and sang in the first performance of Grieg's iconic music set to Ibsen's play 'Peer Gynt'. As Ally learns more about Anna, she also begins to question who her father, Pa Salt, really was. And why is the seventh sister missing?Following the bestselling The Seven Sisters, The Storm Sister is the second book in Lucinda Riley's spellbinding series based loosely on the mythology surrounding the famous star constellation. ...Show more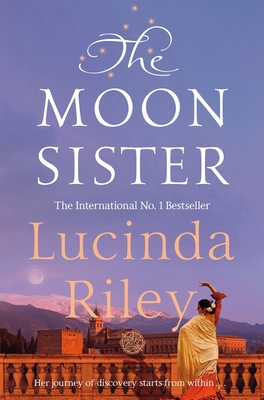 $14.99
AUD
Category: Fiction | Series: The Seven Sisters
The Moon Sister is the fifth epic story in the Seven Sisters series by Lucinda Riley. After the death of her father - Pa Salt, an elusive billionaire who adopted his six daughters from around the globe - Tiggy D'Aplièse , trusting her instincts, moves to the remote wilds of Scotland. There she takes a j ob doing what she loves; caring for animals on the vast and isolated Kinnaird estate, employed by the enigmatic and troubled Laird, Charlie Kinnaird. Her decision alters her future irrevocably when Chilly, an ancient gipsy who has lived for years on the estate, tells her that not only does she possess a sixth sense, passed down from her ancestors, but it was foretold long ago that he would be the one to send her back home to Granada in Spain ... In the shadow of the magnificent Alhambra, Tiggy discovers her connection to the fabled gypsy community of Sacromonte, who were forced to flee their homes during the civil war, and to 'La Candela' the greatest flamenco dancer of her generation. From the Scottish Highlands and Spain, to South America and New York, Tiggy follows the trail back to her own exotic but complex past. And under the watchful eye of a gifted gypsy bruja she begins to embrace her own talent for healing. But when fate takes a hand, Tiggy must decide whether to stay with her new-found family or return to Kinnaird, and Charlie . . . The Moon Sister follows The Seven Sisters, The Storm Sister, The Shadow Sister and The Pearl Sister. ...Show more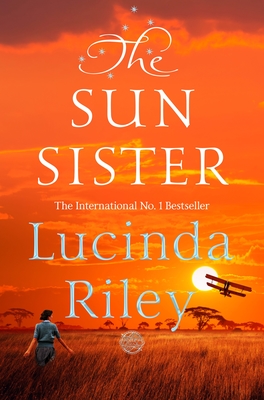 $14.99
AUD
Category: Fiction | Series: The\Seven Sisters Ser.
From the Sunday Times No.1 Bestselling author comes the latest instalment in an epic multi-million selling series, The Seven Sisters.To the outside world, Electra D'Aplièse seems to be the woman with everything: as one of the world's top models, she is beautiful, rich and famous.Yet beneath the veneer, and fuelled by the pressure of the life she leads, Electra's already tenuous control over her state of mind has been rocked by the death of her father, Pa Salt, the elusive billionaire who adopted his six daughters from across the globe. Struggling to cope, she turns to alcohol and drugs to ease the pain, and as those around her fear for her health, Electra receives a letter from a complete stranger who claims to be her grandmother . . .In 1939, Cecily Huntley-Morgan arrives in Kenya from New York to nurse a broken heart. Staying with her godmother, a member of the infamous Happy Valley set, on the shores of beautiful Lake Naivasha, she meets Bill Forsythe, a notorious bachelor and cattle farmer with close connections to the proud Maasai tribe. When disaster strikes and war is imminent, Cecily decides she has no choice but to accept Bill's proposal. Moving up into the Wanjohi Valley, and with Bill away, Cecily finds herself isolated and alone. Until she discovers a new-born baby abandoned in the woods next to her farmhouse . . .The Sun Sister is the sixth breathtaking instalment in Lucinda Riley's multi-million selling epic series, The Seven Sisters.'Heart-wrenching, uplifting and utterly enthralling. The Seven Sisters series is Lucinda Riley at the top of her game: a magical storyteller who creates characters we fall in love with and who stay with us long after we finish reading. Dazzlingly good.' Lucy Foley, bestselling author of The Hunting Party ...Show more
$14.99
AUD
Category: Fiction
From the no. 1 New York Times bestselling author of The Husband's Secret, Big Little Lies and new novel Nine Perfect Strangers. "I'll tell you something, something important. Love is a decision. Not a feeling. That's what you young people don't realise. That's why you're always off divorcing each other. No offence, dear."So decrees the formidable Connie Thrum of Scribbly Gum Island. She is the chief decision-maker of a rather unconventional family and her word is law.It's been over seventy years since Connie and her sister Rose visited their neighbours and found the kettle boiling and a baby waking for her feed, but no sign of her parents. The Munro Baby Mystery still hasn't been solved and tourists can visit the abandoned home, exactly as it was found in 1932.But now Connie has passed away and the island residents ponder her legacy. Sophie Honeywell is looking down the barrel of her fortieth birthday and still hoping for that fairytale ending. Her beautiful new friend Grace, the Munro Baby's granddaughter, can't tell anyone what she hopes for. It would be too shocking.Meanwhile, a frumpy housewife makes a pact with a stranger, an old lady starts making her own decisions and a family secret finally explodes on an extraordinary night of mulled wine, fire-eating and face-painting-the Last Anniversary.Fans of Jojo Moyes, Jodi Picoult and Paula Hawkins will love Liane Moriarty.PRAISE FOR THE LAST ANNIVERSARY"Original and entertaining ... deeply affecting" The Australian"[A] stunner...[Moriarty's] prose turns from funny through poignant to frightening in an artful snap." Publishers Weekly ...Show more
$14.99
AUD
Category: Fiction
Nine Perfect Strangers coming 11/6/18#1 NEW YORK TIMES BESTSELLER "Here's the best news you've heard all year: Not a single page disappoints....The only difficulty withTruly Madly Guilty? Putting it down." --Miami Herald "Captivating, suspenseful...tantalizing." --People MagazineThe new novel from Liane Moriarty, the #1 New York Times bestselling author of The Husband's Secret, Big Little Lies, and What Alice Forgot, about how sometimes we don't appreciate how extraordinary our ordinary lives are until it's too late. Six responsible adults. Three cute kids. One small dog. It's just a normal weekend. What could possibly go wrong?In Truly Madly Guilty, Liane Moriarty turns her unique, razor-sharp eye towards three seemingly happy families. Sam and Clementine have a wonderful, albeit, busy life: they have two little girls, Sam has just started a new dream job, and Clementine, a cellist, is busy preparing for the audition of a lifetime. If there's anything they can count on, it's each other. Clementine and Erika are each other's oldest friends. A single look between them can convey an entire conversation. But theirs is a complicated relationship, so when Erika mentions a last minute invitation to a barbecue with her neighbors, Tiffany and Vid, Clementine and Sam don't hesitate. Having Tiffany and Vid's larger than life personalities there will be a welcome respite. Two months later, it won't stop raining, and Clementine and Sam can't stop asking themselves the question: What if we hadn't gone? In Truly Madly Guilty, Liane Moriarty takes on the foundations of our lives: marriage, sex, parenthood, and friendship. She shows how guilt can expose the fault lines in the most seemingly strong relationships, how what we don't say can be more powerful than what we do, and how sometimes it is the most innocent of moments that can do the greatest harm. ...Show more
$19.99
AUD
Category: Fiction | Series: Bridgertons
A funny thing happened . . . Unlike most men of his acquaintance, Gregory Bridgerton believes in true love. And he is convinced that when he finds the woman of his dreams, he will know in an instant that she is the one. And that is exactly what happened. Except . . . She wasn't the one. In fact, the r avishing Miss Hermione Watson is in love with another. But her best friend, the ever-practical Lady Lucinda Abernathy, wants to save Hermione from a disastrous alliance, so she offers to help Gregory win her over. But in the process, Lucy falls in love. With Gregory! Except . . . Lucy is engaged. And her uncle is not inclined to let her back out of the betrothal, even once Gregory comes to his senses and realizes that it is Lucy, with her sharp wit and sunny smile, who makes his heart sing. And now, on the way to the wedding, Gregory must risk everything to ensure that when it comes time to kiss the bride, he is the only man standing at the altar . . . ...Show more