$32.99
AUD
Category: Literature
Rosalie Ham's dressmaker returns in the sequel to the beloved #1 bestseller and the box office sensation, The Dressmaker. It is 1953 and Melbourne society is looking forward to coronation season, the grand balls and celebrations for the young queen-to-be. Tilly Dunnage is, however, working for a pittanc e in a second-rate Collins Street salon. Her talents go unappreciated, and the madame is a bully and a cheat, but Tilly has a past she is desperate to escape and good reason to prefer anonymity. Meanwhile, Sergeant Farrat and the McSwiney clan have been searching for their resident dressmaker ever since she left Dungatar in flames. And they aren't the only ones. The inhabitants of the town are still out for revenge (or at least someone to foot the bill for the new high street). So when Tilly's name starts to feature in the fashion pages, the jig is up. Along with Tilly's hopes of keeping her secrets hidden... ...Show more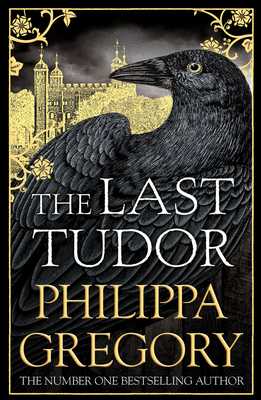 $20.00
AUD
$32.99
(39% off)
Category: Literature | Series: The\Plantagenet and Tudor Novels Ser.
A #1 New York Times Bestselling AuthorAt seventeen, Lady Jane Grey was England's queen for nine days before Mary Tudor claimed the throne and had her executed. Jane's younger sister, Katherine, was locked in the Tower of London by queens Mary and Elizabeth to prevent her producing a Tudor son. But the l ast Grey sister, a beautiful dwarf disregarded by the court, keeps her family's secrets. ...Show more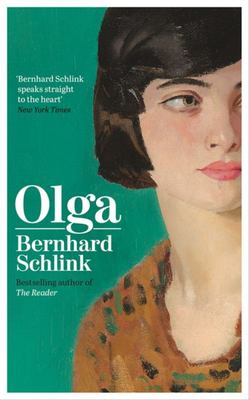 Olga
by Bernhard Schlink
$32.99
AUD
Category: Literature
The life of one woman - Olga - from late 19th century Prussia to modern Germany.A novel of love, passion and history from beloved modern master Bernhard Schlink. 'Bernhard Schlink speaks straight to the heart' New York Times Olga is an orphan raised by her grandmother in a Prussian village around the tu rn of the 20th century. Smart and precocious, she fights against the prejudices of the time to find her place in a world that sees her as second-best. When she falls in love with Herbert, a local aristocrat obsessed with the era's dreams of power, glory and greatness, her life is irremediably changed. Theirs is a love against all odds, entwined with the twisting paths of German history, leading us from the late 19th to the early 21st century, from Germany to Africa and the Arctic, from the Baltic Sea to the German south-west. This is the story of that love, of Olga's devotion to a restless man - told in thought, letters and in a fateful moment of great rebellion.   ...Show more
$32.99
AUD
Category: Literature
In this blinding debut, Robert Jones Jr. blends the lyricism of Toni Morrison with the vivid prose of Zora Neale Hurston to characterise the forceful, enduring bond of love, and what happens when brutality threatens the purest form of serenity. The Halifax plantation is known as Empty by the slaves who work it under the pitiless gaze of its overseers and its owner, Massa Paul. Two young enslaved men, Samuel and Isaiah dwell among the animals they keep in the barn, helping out in the fields when their day is done. But the barn is their haven, a space of radiance and love - away from the blistering sun and the cruelty of the toubabs - where they can be alone together. But, Amos - a fellow slave - has begun to direct suspicion towards the two men and their refusal to bend. Their flickering glances, unspoken words and wilful intention, revealing a truth that threatens to rock the stability of the plantation. And preaching the words of Massa Paul's gospel, he betrays them. The culminating pages of The Prophets summon a choral voice of those who have suffered in silence, with blistering humanity, as the day of reckoning arrives at the Halifax plantation. Love, in all its permutations, is the discovery at the heart of Robert Jones Jr's breathtaking debut, The Prophets.   ...Show more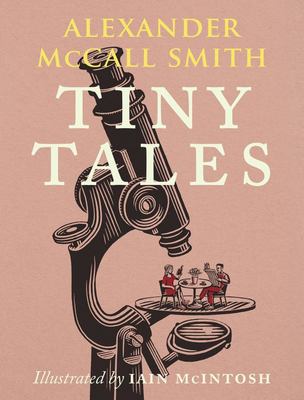 Tiny Tales
by Alexander McCall Smith; Iain McIntosh (Illustrator)
$29.99
AUD
Category: Literature
Stories do not have to be long. In the space of a couple of sentences - or even a page or two - we may see the human heart exposed in a way that is more powerful than occurs in many much longer narratives.In Tiny Tales Alexander McCall Smith explores romance, ambition, kindness and happiness in thirty s hort stories that range in length from the short to the minuscule. The settings are as diverse as the characters - Scotland, England, Australia, the United States - combining to create a rich and surprising tableau. An Australian pope?. A persuasive cosmetic surgeon? The world's laziest cat. A group of students living together and getting romantically entangled? All human and animal life is here - in miniature.These stories are inspired and accompanied by the thirty magnificent strip Tiny Tales created by McCall Smith and illustrated by the brilliant  IainMcIntosh - each cartoon a little gem of observation.   ...Show more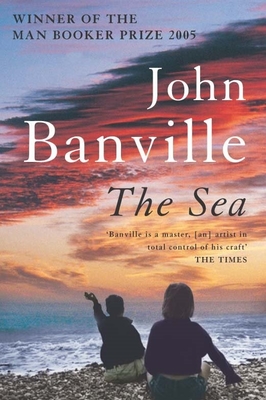 The Sea
by John Banville
$22.95
AUD
Category: Literature
Winner of the Man Booker Prize for Fiction 2005.When art historian Max Morden returns to the seaside village where he once spent a childhood holiday, he is both escaping from a recent loss and confronting a distant trauma.The Grace family had appeared that long-ago summer as if from another world. Mr an d Mrs Grace, with their worldly ease and candour, were unlike any adults he had met before. But it was his contemporaries, the Grace twins Myles and Chloe, who most fascinated Max. He grew to know them intricately, even intimately, and what ensued would haunt him for the rest of his years and shape everything that was to follow. First published 2005. ...Show more
The Exiles
by Christina Baker Kline
$29.99
AUD
Category: Literature
Naïve Evangeline lost her position as a governess and her grip on her destiny when she found herself pregnant out of wedlock. After spending months in Newgate prison, she doesn't know whether she should be grateful or despairing when she is moved to a prison ship. What she does know is that her child wi ll almost certainly be born during the journey to Australia. On board, Evangeline strikes up a friendship with Hazel, practically a child herself, sentenced to seven years transport for stealing a silver spoon. Great Britain considers Australia an unpeopled colony, but Mathinna is the orphaned daughter of the Chief of the Lowreenne tribe, one of a number of peoples whose lands have been seized and their way of life subject to criticism, study, and missionary zeal. Adopted by the new governor of Tasmania and brought to Hobart to live with the family, Mathinna is treated more like a curiosity than a child. Evangeline, Hazel, and Mathinna will become part of the story of the creation of a new society in the land beyond the seas.beyond the seas.beyond the seas.beyond the seas.   ...Show more
$32.99
AUD
Category: Literature
Midsummers Eve, 1670. A wealthy man waits outside a poor London warehouse to meet with Alinor, the woman he failed twenty-one years before. He has everything to offer, wealth, land, status, and he believes she has the only thing he cannot buy: his son and heir. The warehouse is failing, clinging on to poor business in Restoration London--a city gone mad for pleasure. But will Alinor and her family sell-out to Sir James? Meanwhile in New England, Alinor's brother Ned, who rebelled against the Crown, cannot find justice in the New World, as the King's revenge stretches across the Atlanic and turns the pioneers against each other and against the native Americans. A beautiful widow, Livia, arrives from Venice, telling them Alinor's son, Rob, has drowned and that she needs the family's help with a profitable new trade. She will import beautiful statues of marble and bronze to fuel the classical craze among the wealthy landowners. She enchants the warehouse family with her son, their new heir; her sensual carefree warmth; and promises of wealth to come. She captures Sir James and spins them all into a mesh of deceit which only the brave little daughter of the warehouse can break. Sarah searches for the truth about Livia in Venice bringing home the stunning denouement to this, the second book in the Fairmile series.   ...Show more
O
by Steven Carroll
$32.99
AUD
Category: Literature
'A woman writes a story for her married lover. Something she always thought of as a fairy tale. A fairy tale with a dark side, like the best of fairy tales...' Occupied France, 1943. France's most shameful hour. In these dark times, Dominique starts an illicit affair with a distinguished publisher, a m arried man. He introduces her to the Resistance, and she comes to have a taste for the clandestine life - she has never felt more alive. Shortly after the war, to prove something to her lover, she writes an erotic novel about surrender, submission and shame. Never meant to be published, Story of O becomes a national scandal and success, the world's most famous erotic novel. But what is the story really about - Dominique, her lover, or the country and the wartime past it would rather forget? From one of our foremost writers, the acclaimed and multi-award-winning Steven Carroll, comes O, a reimagining of what might have been, the story of a novel that took on a life of its own and mirrored its times in a way the author never dreamt of. 'He is one of the best we've ever had.' Geraldine Brooks ...Show more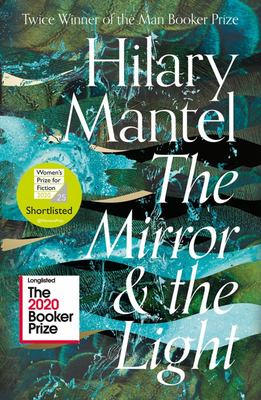 $35.00
AUD
Category: Literature | Series: Wolf Hall Ser.
With The Mirror and the Light, Hilary Mantel brings to a triumphant close the trilogy she began with Wolf Hall and Bring Up the Bodies. She traces the final years of Thomas Cromwell, the boy from nowhere who climbs to the heights of power, offering a defining portrait of predator and prey, of a ferociou s contest between present and past, between royal will and a common man's vision: of a modern nation making itself through conflict, passion and courage.     ...Show more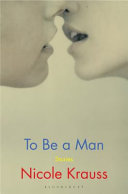 $29.99
AUD
Category: Literature
Deftly weaving from one end of life to another o from ageing parents to newborn babies, from a young girl's coming-of-age to an old woman's unexpected delivery of a strange new second youth, from mystery and wonder at a life at its close or at a future waiting to unfold, Nicole Krauss's stories illumina te the moments in the lives of women in which the forces of sex, power and violence collide. With sons and lovers, seducers and friends, husbands lost and regained, or husbands who were never husbands at all, how many men does can a woman's lifetime hold? What does it mean to be a man and a woman together; or a man and a woman, once together and now apart? Beautiful, taut and dark, spinning across the world, from Switzerland, Japan and New York to Tel Aviv, Los Angeles and South America, To Be a Man delves with originality and timeliness into questions of masculinity and violence, regret and regeneration, control and desire; and shines a fierce, unwavering light onto men and women, and into the uncharted gulfs that lie between them.   ...Show more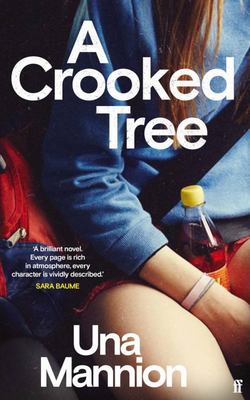 $27.99
AUD
Category: Literature
This is the story of Libby and her siblings over one long hot summer, and how one decision can have terrible unintended consequences...   Rage. That's the feeling engulfing the car as Ellen's mother swerves over to the hard-shoulder and orders her daughter out onto the roadside. Ignoring the protests o f her other children, she accelerates away, leaving Ellen standing on the gravel verge in her school pinafore and knee socks as the light fades.What would you do as you watch your little sister getting smaller in the rear view window? How far would you be willing to go to help her? The Gallagher children are going to find out. This moment is the beginning of a summer that will change everything. ...Show more