$44.99
AUD
$49.99
(10% off)
Category: Military History/Biography
The epic story of the Boer War and Harry 'Breaker' Morant: drover, horseman, bush poet - murderer or hero? Most Australians have heard of the Boer War of 1899 to 1902 and of Harry 'Breaker' Morant, a figure who rivals Ned Kelly as an archetypal Australian folk hero. Born in England and emigrating to Qu eensland in 1883 in his early twenties, Morant was a charming but reckless man who established a reputation as a rider, polo player and writer. He submitted ballads to The Bulletin that were published under the name 'The Breaker' and counted Banjo Paterson as a friend. When appeals were made for horsemen to serve in the war in South Africa, Morant joined up, first with the South Australian Mounted Rifles and then with a South African irregular unit, the Bushveldt Carbineers. In September 1901 Morant and two other Australians, Lieutenants Peter Handcock and George Witton, were arrested for the murder of Boer prisoners. Morant and Handcock were court-martialled and executed in February 1902 as the Boer War was in its closing stages, but the debate over their convictions continues to this day. Does Breaker Morant deserve his iconic status? Who was Harry Morant? What events and passions led him to a conflict that was essentially an Imperial war, played out on a distant continent under a foreign flag? Was he a scapegoat for British war crimes or a criminal himself? With his trademark brilliant command of story, Peter FitzSimons unravels the many myths and fictions that surround the life of Harry Morant. The truths FitzSimons uncovers about 'The Breaker' and the part he played in the Boer War are astonishing - and, in the hands of this master storyteller, make compelling reading.           ...Show more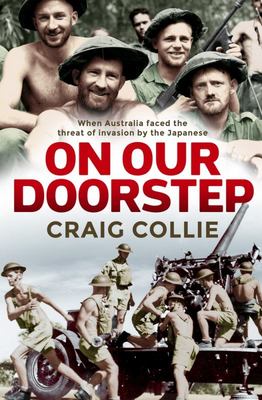 $32.99
AUD
Category: Military History/Biography
In 1942 Australia faced the threat of invasion by the Japanese. This is what happened.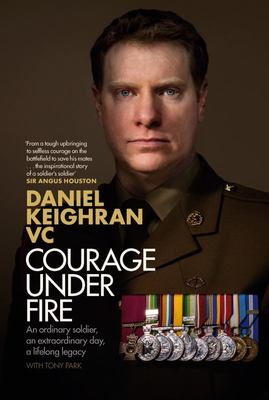 Courage Under Fire
by Daniel Keighran; Tony Park (As told to)
$39.99
AUD
$44.99
(11% off)
Category: Military History/Biography
'A man selfless in the face of threat. Courageous in the face of terror. Generous in the face of suffering. And humble in the face of an honour bestowed.' Dame Quentin Bryce On 24 August 2010, in battle in Afghanistan, Corporal Daniel Keighran risked his life in a hail of gunfire to save his fellow sold iers. His actions saw him awarded the Victoria Cross for Australia, making him the 99th Australian to receive our country's highest award for bravery. Courage Under Fire tells of Daniel's unlikely journey to become one of Australia's most celebrated soldiers. Growing up was tough for Daniel. When he was eleven, his father showed up in his life, for the first time, with a gunshot wound to the stomach. He relocated his son, daughter and their mother 400 kilometres away from their loving grandparents and a coastal home to a shack with a dirt floor in outback Queensland. From then on, Daniel fought to maintain a sense of order and purpose amid the chaos of family violence and criminal activity. Inspired by his much-loved grandfather, a WWII veteran, Daniel joined the army. There he found the structure that was missing from his teen years. Although just 17, Daniel adapted quickly to the demands of life in the military, always willing to learn, always wanting to grow, always seeking to emulate the example of his grandfather. Courage Under Fire is an outstanding military memoir, packed with tales of multiple tours, accounts of extraordinary camaraderie, and a reflection on the unseen cost of service. Most of all it is a testament to the idea that anything is possible if you know what you stand for. PRAISE FOR COURAGE UNDER FIRE 'One of Australia's most reluctant heroes. A raw, honest, humorous and inspirational story of a modern soldier and the burden of heroism.' Mark Donaldson VC 'From a tough upbringing in outback Queensland to selfless courage on the battlefield in Afghanistan to save his mates, this book tells the inspirational story of a soldier's soldier.' Air Chief Marshal Sir Angus Houston AK, AFC (Ret'd) 'Daniel Keighran would say that he was an ordinary man, just a soldier doing his job. From the occasional chaos and sometimes drama, of his upbringing, in the Army he became remarkable. His gallantry and willingness to put his life on the line is an inspiration to every other man and woman in uniform and to the wider Australian community. His humility and self-effacement since his award only adds to our admiration of this exceptional man.' General Sir Peter Cosgrove AK, AC(Mil), CVO, MC (Ret'd) 'Courage Under Fire reveals the character of a man who wears humility more comfortably than his medals. Leadership can't be taught, but it can be learned. The power is in the story. To read this one is to be a better person and a better leader.' Dr Brendan Nelson AO'Daniel Keighran's story, from humble beginnings to national celebrity, is one of personal character, extraordinary courage and deep compassion for his mates. His story will make all Australians proud.' Major General John Cantwell AO, DSC (Ret'd) 'The Royal Australian Regiment, to which Dan belonged, has the motto "Duty First". He is the epitome of what that requires of those who serve in its ranks. He is a great Australian with a great Australian story to tell.' Lieutenant General David Morrison AO (Ret'd) ...Show more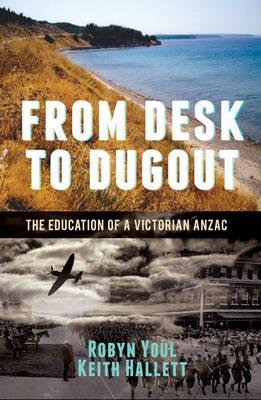 $24.95
AUD
Category: Military History/Biography
'Come see my little dugout - way up on the hill it stands, Where I can get a lovely view of Anzac's golden sands.' The Anzac Book was the finest 'trench publication' produced during the Great War and was an instant bestseller when first released in 1916. Created by soldiers under enemy fire and in extre me hardship, the illustrations, stories, cartoons, and poems were intended as a Christmas and New Year diversion for soldiers facing a harsh winter in the trenches on Gallipoli. The way these young men powerfully captured their felt experiences and struggles in the trenches had a huge emotional effect on readers back home in Australia. From Desk to Dugout explores this particular moment in Australian literary and educational history and its intersections with the war at Gallipoli and the history of ANZAC. ...Show more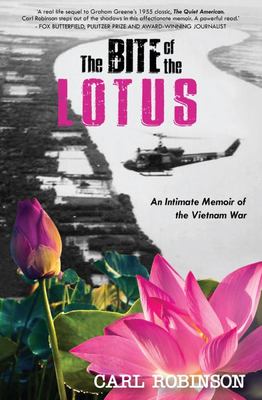 $25.00
AUD
$34.99
(28% off)
Category: Military History/Biography
A fabulous, fast-paced and stirring memoir of the entire Vietnam War from an American civilian who began as an idealistic province-level do-gooder in the war's earliest days in 1964. Quitting in protest after Tet '68, a disillusioned Carl Robinson became a journalist for the remainder of the Vietnam War , running for the U.S. helicopters as Saigon fell in April 1975. His dramatic and personal account, including the defining romance of his life and his drug addiction, are brilliantly captured in this colorful, brilliant and evocative memoir. The Bite of the Lotus takes you on a wild ride, documenting the terrors and injustice of the war at a local, familial level, and the stark reality of America's flawed involvement in South Vietnam. It is also an insider's view of how photographers and journalists functioned and somehow survived in this incendiary environment. The book includes harrowing accounts of helicopter flights reminiscent of scenes from Apocalypse Now, the camaraderie Carl had with those who perished covering combat and his drug-fueled friendship with Sean Flynn, the estranged son of Errol Flynn, and their stoned adventures riding motorbikes around the potentially lethal, war-torn and pot-holed landscapes of Vietnam, Laos and Cambodia. Written with candor and dark humor of his adopted Australia, Carl's astonishing story set against the backdrop of unremitting war embraces the enduring hope and indomitable spirit of the Vietnamese people. ...Show more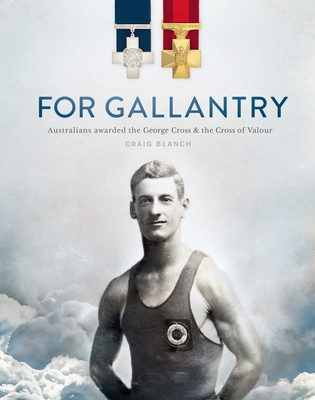 $64.99
AUD
$69.99
(7% off)
Category: Military History/Biography
From the frozen wastes of Antarctica to the burning ruins of the Bali bombings, For Gallantry tells the stories of the 28 Australians awarded the nation's highest non-combat awards for bravery: the Imperial George Cross and its Australian Honours and Awards replacement, the Cross of Valour. Created to m ark extraordinary deeds away from the field of battle, the awards are the non-combat equivalent of the coveted Victoria Cross. More than a quarter of the recipients were awarded posthumously — testimony to the selflessness recognised by the decorations. They came from all walks of life. From teachers and farmers to defence force members and firefighters, theirs are stories of incredible physical and moral courage. Some were recognised for single heroic acts, others for their conduct over many months of terrible adversity. With assistance from the sole surviving Australian holder of the George Cross, and recipients of the Cross of Valour, For Gallantry profiles their heroic actions in a dedicated volume for the first time. 'Courageous behaviour comes in many forms. For Gallantry tells the remarkable true stories of some of Australia's most selfless people. A beautifully illustrated work that keeps you captivated from the first page.' — Dan Keighran VC ...Show more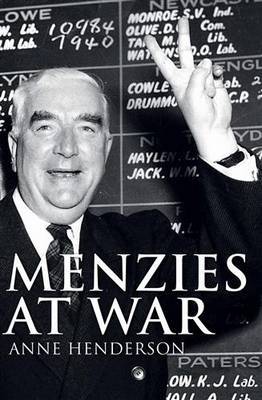 $14.99
AUD
Category: Military History/Biography
In the months following his resignation as PM in late August 1941, Menzies swayed between relief at his release from the burdens of office as PM and despair that his life at the top had come to so little. Many followers of Australian political history, including Liberal party supporters, forget that Rob ert Menzies had many years in the political wilderness not knowing he would end up being Australia's longest-serving prime minister. This book focuses on the period between 1941, when Menzies lost the prime-ministership, to 1949, when he regained it. In the interim he travelled around the world, spending an extended time in Britain during World War II, set up the Liberal Party and, the author argues, developed the leadership qualities that made him so successful. Anne Henderson refers to this time as his real political blooding. ...Show more
$34.99
AUD
Category: Military History/Biography
On 29 August 2012 Private Robert Poate, Lance Corporal Rick Milosevic and Sapper James Martin were killed during an insider, or green on blue, attack in Afghanistan. Their killer was supposed to be their ally but was a Taliban sleeper in the ranks of the Afghan National Army. Information provided to the families by rank-and-file soldiers after the event shocked them. When the heavily redacted internal investigation report was received the grieving families knew that it excluded a plethora of incriminating facts.This powerful book is the result of a father's quest to find out all the facts associated with the death of his son. His search reveals a labyrinth of excuses, denials, half-truths, cover-ups, contrived secrecy, incompetence, negligence, orders not followed, and lessons not learnt from the previous twelve years of war in Afghanistan. The determination of Hugh Poate and the other two families to uncover the truth would lead to a civilian Coronial Inquest into combat deaths, the first in the 120-year history of the Australian Army. Compelling and enraging, this story of the true facts surrounding the devastating loss of three soldiers continues to reverberate beyond their families to the highest levels of Defence and government.'A heartrending account of the experiences of three families devastated first by avoidable tragedy, then by inexplicable interference in their search of answers, accountability and closure. Hugh Poate has ensured that the deaths of three Australian war heroes will not have been in vain. A must read for any young Australian contemplating military service.' — Joel Fitzgibbon ...Show more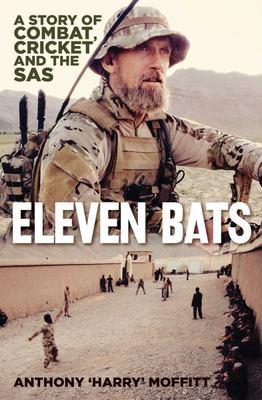 $34.99
AUD
Category: Military History/Biography
Anthony 'Harry' Moffitt spent more than twenty years in the SAS. His decades of service and his multiple tours in East Timor, Iraq and Afghanistan made him one of the regiment's most experienced and recognised figures.   Alongside the SAS, Harry's other lifetime love is cricket. An improvised game of cr icket was often the circuit-breaker Harry and his team needed after the tension of operations. He began a tradition of organising matches wherever he was sent, whether it was in the mountains of East Timor with a fugitive rebel leader, or on the dusty streets of Baghdad, or in exposed Forward Operating Bases in the hills of Afghanistan. Soldiers, locals and even visiting politicians played in these spontaneous yet often bridge-building games. As part of the tradition, Harry also started to take a cricket bat with him on operational tours, eleven of them in total. They'd often go outside the wire with him and end up signed by those he met or fought alongside. These eleven bats form the basis for Harry's extraordinary memoir. It's a book about combat, and what it takes to serve in one of the world's most elite formations. It's a book about the toll that war takes on soldiers and their loved ones. And it's a book about the healing power of cricket, and how a game can break down borders in even the most desperate of circumstances.     ...Show more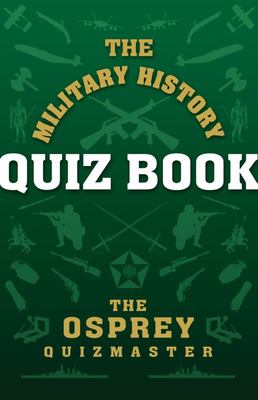 $9.95
AUD
Category: Military History/Biography | Series: General Military Ser.
How well do you know the who, where, what, when and how of military history? Pit your knowledge against Osprey's very own quizmaster in this unique guide to the famous, infamous and quirky facts of military history. Complete with questions ranging from easy to nearly impossible and including true or fal se, multiple choice and illustrated sections, this is a fun-filled gift book for the military history enthusiast. ...Show more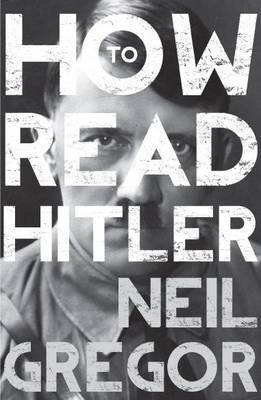 $19.99
AUD
Category: Military History/Biography | Series: How to Read
Incoherent, obsessive and violent, Hitler's ideas nonetheless found an audience of millions and led to one of the most horrific and devastating conflicts of the 20th century. Taking two of Hitler's texts as his starting point, Neil Gregor discusses 'this second-rate mind of great power' and helps the re ader to understand the nature and popular reception of Hitler's crude but hugely influential writings. ...Show more