$17.95
AUD
Category: New Age
A retired scientist looks back at some of the inexplicable events that he has come across during the course of his career and offers his best guess explanations. The aim of the book is to encourage both scientists and non-scientists to re-examine the facts presented by the author concerning what has hit herto been regarded as the paranormal. A whole new world of discovery awaits mankind. ...Show more
$34.99
AUD
Category: New Age
New Book by International Bestselling Author Rhonda Byrne. The Greatest Secret, the long-awaited major work by Rhonda Byrne, lays out the next quantum leap in a journey that will take the reader beyond the material world and into the spiritual realm, where all possibilities exist.  The book reflects Rh onda's own journey, and shares the most direct way out for those experiencing hardship and the path to end pain and suffering endured by so many, and shines a light on a future without anxiety or fear. Filled with accessible practices that can be immediately put to use and profound revelations that take the reader on an incomparable journey, Rhonda's discovery is reinforced throughout by the revelatory words of sages from around the world, past and present. ...Show more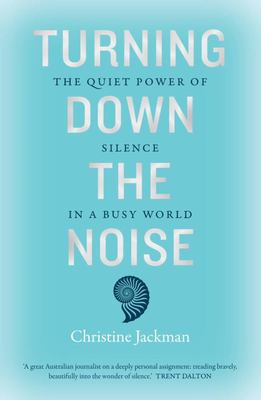 $32.99
AUD
Category: New Age
Through her personal quest for a better way of being, author and respected journalist Christine Jackman seeks out the best ways to regain clarity and peace of mind in a busy and noisy world.   Through the centuries, wise men and women have sought silence when seeking insight, wisdom and creative inspir ation. Is neuroscience now beginning to catch up, to deliver proof that the mystics, monks and medicine men were onto something?Turning Down the Noise explores, through Christine Jackman's own quest for a better way of being, what is happening to our brains, to our lives and our communities as our world becomes noisier than ever before. More importantly, it asks whether we can reverse the damage through simple daily acts designed to strip out the stimuli and reclaim the silence. Our children have a plethora of devices and technology available to them, but increasingly are distracted, irritable and struggling to learn. The modern search for a better sense of wellbeing has fuelled an industry worth billions of dollars but at the same time the use of anti-depressants and anti-anxiety medications continue to skyrocket. In the vein of Leigh Sales' Any Ordinary Day (BS 103k copies), this is real-life working mum and respected journalist Christine Jackman's personal quest for a better way of being. Seeking ways to channel and capture the clarity and peace of mind so often lacking in our lives, she writes with a lightness of touch, sharing her own experiences and digging into her subject with the zeal of an investigative journalist with an enquiring mind. ...Show more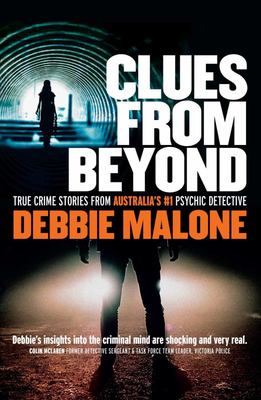 $29.99
AUD
Category: New Age | Series: True Crime Stories from Australia's #1 Psychic Detective
In Clues From Beyond psychic medium Debbie Malone seeks the truth about some famous real-life Australian crimes. In this follow-up to her bestselling book Never Alone she shares more personal experiences with the spirit world, conveys messages from the departed and describes the ripple effects they crea te in extending proof that life and love still go on across the veil. Debbie's extraordinary gifts enable her to look at criminal cases like the Rozelle fire and the death of six-year-old Keisha Abrahams, and connect the disappearance of Dorothy Davis with the convicted murderer of New South Wales woman Kerry Whelan. She investigates unsolved murders, including the killing of Shane Barker in Tasmania and the 1974 Murphy's Creek murders, and explores the mysterious disappearances of the two teenagers Kay Docherty and Toni Cavanagh from the Wollongong area in July 1979, and of Bob Chappell from his yacht moored in Hobart harbour on Australia Day in 2009. Book jacket. ...Show more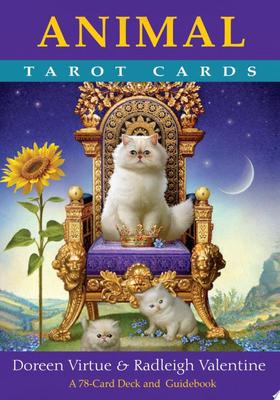 $27.99
AUD
Category: New Age
Open your mind to the loving messages of the animal world! In the Animal Tarot Cards, Doreen Virtue and Radleigh Valentine use tarot - a time-honoured system to get detailed accurate answers to life questions - to help you make sense of your past, present and future in a very gentle, positive way. The w isdom of the animal and angelic realms are inscribed on each of the 78 cards and explained in the accompanying guidebook. ...Show more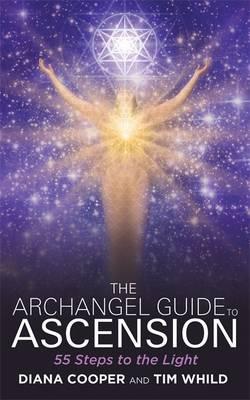 $24.99
AUD
Category: New Age
Since 2012, the energy on this planet has changed considerably, with much more high-frequency energy coming in. In addition, many of the tools and techniques we have been using on the ascension path have moved to a new vibration with different geometric set-ups. Diana Cooper and Tim Whild have been work ing with the angels for many years and believe that people are ready to receive this higher-level information. In this book, they share new, high-frequency ascension information with their readers. The Archangels are stepping in now to help you to ascend your frequency to the fifth dimension and beyond. In The Archangel's Guide to Ascension, they offer clear steps to accelerate your journey to the light. These steps are sequential so that your path will be smooth and clear. Each chapter offers guidance about the Archangels, information about the step you are on, and a visualization to assist you. Archangel Metatron, who vibrates with the number 55, overlights the whole book, and will be with you as you work with the guidance it offers. ...Show more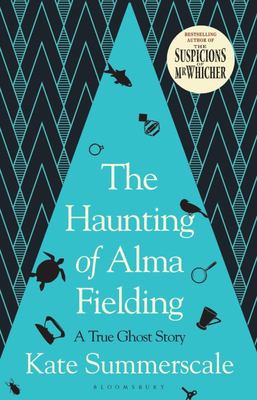 $29.99
AUD
Category: New Age
'A page-turner with the authority of history' PHILIPPA GREGORY'As gripping as a novel. An engaging, unsettling, deeply satisfying read' SARAH WATERSLondon, 1938. Alma Fielding, an ordinary young woman, begins to experience supernatural events in her suburban home. Nandor Fodor - a Jewish-Hungarian refug ee and chief ghost hunter for the International Institute for Psychical research - begins to investigate. In doing so he discovers a different and darker type of haunting: trauma, alienation, loss - and the foreshadowing of a nation's worst fears. As the spectre of Fascism lengthens over Europe, and as Fodor's obsession with the case deepens, Alma becomes ever more disturbed. With rigour, daring and insight, the award-winning pioneer of historical narrative non-fiction Kate Summerscale shadows Fodor's enquiry, delving into long-hidden archives to find the human story behind a very modern haunting.   ...Show more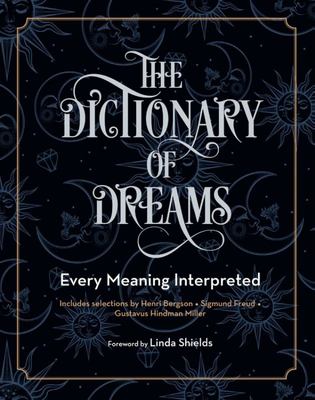 Dictionary of Dreams
by Gustavus Hindman Miller; Linda Shields (Foreword by); Henri-Louis Bergson; Sigmund Freud
$27.99
AUD
Category: New Age | Series: Complete Illustrated Encyclopedia Ser.
The Dictionary of Dreams provides the necessary tools to interpret almost every dream object and its hidden meaning to better understand what your subconscious is telling you. Dreams can be fun and adventurous, but also frightening and distorted, and still again, they can be an endless combination of bo th. From spitting teeth out (a sign of aging), to creepy, crawly spiders (a sign that one feels like an outsider), dreams can mean much more to us once we learn how to decipher their hidden meanings. Whether positive or negative, The Dictionary of Dreams gives you all the tools, symbols, and their true meanings to translate our cryptic nightly images. Starting with selections from classic texts like Interpretation of Dreams by Sigmund Freud, the father of psychoanalysis, and 10,000 Dreams Interpreted by Gustavus Hindman Miller, one of the first authors to complete a thorough study of all the symbols that appear in our dream-scape, this updated edition with a board of popular psychics and mediums will feature revisions (such as cell phones, computers, televisions, and more) of Miller's original interpretations to bring the book up to speed with our modern life. ...Show more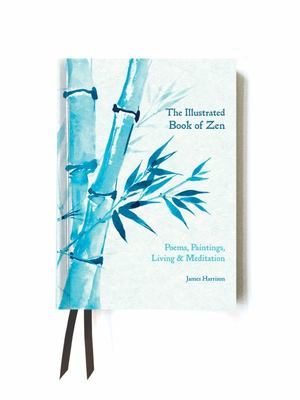 $14.99
AUD
Category: New Age | Series: Foiled Gift Books
Zen is a way of life and this inspirational new book, with beautiful illustrations, poetry, aphorisms and still-pointed text discusses Zen's origins in Buddhism, how to achieve enlightenment through meditation and contemplation, and even how to cook and garden in the spirit of Zen. Above all it's beauti fully bound and illustrated, and perfect as a companion as well as a gift. ...Show more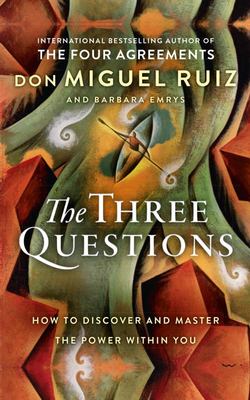 $24.99
AUD
Category: New Age | Series: G - Reference,Information and Interdisciplinary Subjects Ser.
From the author of the international bestseller The Four Agreements comes a profound guide which grounds itself further in the tradition of Toltec wisdom, helping us find and use the hidden power within us to achieve our fullest and most authentic lives. Delving deeper into Native American practice, Don Miguel Ruiz confronts us with three simple, yet utterly profound questions which are essential to explore at each stage of our lives: Who am I? What is real? How do I express love? Through these three eternal questions, Ruiz offers a practical framework to eventually lead us to our most complete and truest of selves. His transformative message provides the reader with a vehicle for overcoming stress, fear and anxiety, achieving peace of mind. This significant and empowering book reveals how our power is actually rooted in our identity, and it is only when this realisation hits that we will begin to be a benefit to ourselves and others. A fascinating exploration on spirituality and human identity, The Three Questions is essential reading for those who are in pursuit of self-knowledge, understanding and acceptance. ...Show more
$19.99
AUD
Category: New Age | Series: Great Australian Stories Ser.
From gore-spattered convicts and elegant women out of our colonial past to the mysterious ghost lights of the outback and angry poltergeists that wreak havoc on modern homes, Australia seems to be teeming with the restless spirits of our ancestors. You'll meet a wide cross section of them in this far-re aching collection of stories drawn from all the Australian states and covering two centuries of our nation's history. Some ghosts are vengeful, some aloof, others mysterious, sad, kind, wistful or amusing, but all share one quality - they're scary - and their stories are hair-raising. You'll join a terrified young couple on a Ferris wheel when a spectre appears inside their cage, you'll learn about Australia's most famous ghost and visit Australia's most notorious haunted house where icy hands gripped the throats of unsuspecting visitors. You'll meet a ghost made famous by Henry Lawson, discover what 'the haunted dunny' means to the people of a village in the Barossa Valley and share in the terror of a medical student when a cadaver comes back from the dead and takes up residence in the student's laptop. So, dear reader, if you have the courage, make sure the doors and windows are locked, settle in your favourite chair, keep a blanket handy (for when your blood runs cold) and join Richard Davis on this remarkable journey behind the veil that separates the mortal from the eternal - right here in our own back yard. ...Show more
$24.99
AUD
Category: New Age | Series: In Focus Ser.
In Focus Tarot provides the essentials to quickly get you started practicing tarot card reading. Tarot cards and readings have been used since the eighteenth century as a divination tool in seeking answers to past, present, and future events, in addition to guidance and support. Their popularity contin ues to this day. But how do you start? With In Focus Tarot, author Steven Bright breaks down the essentials to get you started right away. Bright first thoroughly explains each of the major and minor arcanas, then presents both traditional and newer tarot card placements (called tarot spreads). He also provides professional tips and tricks to becoming a successful tarot reader. Also included in this edition is a handy wall chart that details each of the 78 tarot cards and their characteristics and associations, as an additional learning tool. The In Focus series applies a modern approach to teaching the classic body, mind, and spirit subjects, using expert authors in their respective fields and featuring relevant visual material to smartly and purposely illustrate key topics within each subject. As a bonus, each book is packaged with index cards and/or a poster, to give readers a quick, go-to reference guide containing the most important information on the subject, for easy practice and retention. ...Show more