$23.99
AUD
$29.99
(20% off)
Category: New Releases
The elegant Miss Phryne Fisher returns in this scintillating collection, which features four brand-new stories. The Honourable Phryne Fisher - she of the Lulu bob, Cupid's bow lips, diamante garters and pearl-handled pistol - is the 1920s' most elegant and irrepressible sleuth.Miss Phryne Fisher is up to her stunning green eyes in intriguing crime in each of these entertaining, fun and compulsively readable stories. With the ever-loyal Dot, the ingenious Mr Butler and all of Phryne's friends and household, the action is as fast as Phryne's wit and logic.   ...Show more
Legacy of War
by Wilbur Smith; David Churchill
$31.99
AUD
$39.99
(20% off)
Category: New Releases
A brand-new Courtney Series adventure.  
$26.39
AUD
$32.99
(20% off)
Category: New Releases | Series: Aloysius Archer Ser.
Evoking the golden age of crime and for fans of Raymond Chandler and Agatha Christie, comes A Gambling Man from one of the world's bestselling thriller writers, David Baldacci. A lucky roll of the dice. It is nearly 1950 and Aloysius Archer is on his way to Bay Town, California to take up a post with renowned gumshoe, Willie Dash. Making an overnight stop in Reno he gets lucky at the casino, meets a talented actor named Liberty Callahan with her sights set on Hollywood, and helps out a man threatened by mobsters for a bad debt. With a magnificent Delahaye motor as his repayment, Archer goes west with Liberty to seek work, fame and fortune. The journey is dangerous and full of surprises as Liberty shows her steel and reveals she has a past as dark as Archer's. A risk worth taking In Bay Town, Willie Dash is tasked with finding out who is doing everything in their power to prevent his client, politician Douglas Kemper, from being mayor. As Archer and Dash dig deeper, they discover a town full of secrets and strange events. When two seemingly unrelated murders occur at Midnight Moods, a local burlesque club owned by local scion, Sawyer Armstrong, Archer and Dash must dig deep to find a connection between the killings. All bets are off To prove himself in his first case as a PI, Archer will need all of his skills to decipher the truth from the lies, the good from the evil and the relevance of the mysterious happenings offshore he saw during a late night boat ride in the Pacific. While Liberty, in a final perilous showdown, shows that she's a true star in the making.   ...Show more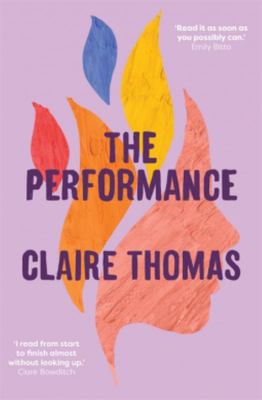 $26.39
AUD
$32.99
(20% off)
Category: New Releases
The breakout literary sensation of 2021, THE PERFORMANCE is a tightly woven examination of women's inner lives that is enthralling, profound and deeply human. The false cold of the theatre makes it hard to imagine the heavy wind outside in the real world, the ash air pressing onto the city from the ne arby hills where bushfires are taking hold. The house lights lower. The auditorium feels hopeful in the darkness. As bushfires rage outside the city, three women watch a performance of a Beckett play. Margot is a successful professor, preoccupied by her fraught relationship with her ailing husband. Ivy is a philanthropist with a troubled past, distracted by the snoring man beside her. Summer is a young theatre usher, anxious about the safety of her girlfriend in the fire zone. As the performance unfolds, so does each woman's story. By the time the curtain falls, they will all have a new understanding of the world beyond the stage. 'A potent meditation on the intensity of women's lives' Charlotte Wood, author of The Weekend 'Read it as soon as you possibly can' Emily Bitto, author of The Strays 'I read from start to finish almost without looking up' Clare Bowditch, author of Your Own Kind of Girl ...Show more
$26.39
AUD
$32.99
(20% off)
Category: New Releases
It will make you laugh, it will make you cry - definitely one of the best books we've read! What do you get when you cross a painfully awkward son, lofty comedic ambition and a dead best friend? Norman. Norman and Jax are a legendary comedic duo in waiting, with a five-year plan to perform at the Edinbu rgh Fringe by the time they're fifteen. But when Jax dies before they turn twelve, Norman decides paying tribute to his best friend just can't wait... so he rewrites their plan: 1. Look after mum 2. Find Dad 3. Get to the Edinburgh Fringe Sadie knows she's never going to win Mother of the Year, and not knowing exactly who her son's father is doesn't help. But when she finds Norman's new plan, all she wants is to see her son smile again... So they set off on a pilgrimage to Edinburgh, making a few stops to find Norman's dad along the way.   ...Show more
$26.39
AUD
$32.99
(20% off)
Category: New Releases
An illustrious family. A beautiful home. A shipwrecked young woman left on its doorstep. Don't think they're going to save her. A new novel from international bestselling author, Nikki Gemmell. Early 1800s. Thomasina Trelora is on her way to the colonies. Her fate: to be married to a clergyman she's ne ver met. As the Australian coastline comes into view a storm wrecks the ship and leaves her lying on the rocks, near death. She's saved by an Aboriginal man who carries her to the door of a grand European house, Willowbrae. Tom is now free to be whoever she wants to be and a whole new life opens up to her. But as she's drawn deeper into the intriguing life of this grand estate, she discovers that things aren't quite as they seem. She stumbles across a horrifying secret at the heart of this world of colonial decorum - and realises she may have exchanged one kind of prison for another. The Ripping Tree is an intense, sharp shiver of a novel, which brings to mind such diverse influences as The Turn of the Screw, Rebecca and the film Get Out as much as it evokes The Secret River. A powerful and gripping tale of survival written in Nikki Gemmell's signature lyrical and evocative prose, it examines the darkness at the heart of early colonisation. Unsettling, audacious, thrilling and unputdownable.   ...Show more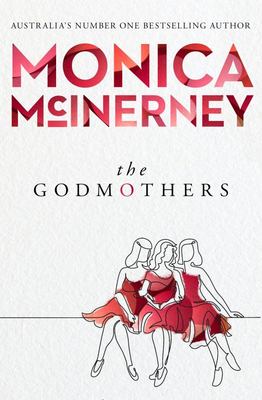 $26.39
AUD
$32.99
(20% off)
Category: New Releases
The heartwarming new novel by Australia's #1 bestselling author. The highly anticipated new family drama from one of Australia's most beloved authors. Eliza Miller grew up in Australia as the only daughter of a troubled young mother, but with the constant support of two watchful godmothers, Olivia and M axie. Despite her tricky childhood, she always felt loved and secure. Until, just before her eighteenth birthday, a tragic event changed her life. Thirteen years on, Eliza is deliberately living as safely as possible, avoiding close relationships and devoting herself to her job. Out of the blue, an enticing invitation from one of her godmothers prompts a leap into the unknown. Within a fortnight, Eliza finds herself in the middle of a complicated family in Edinburgh. There's no such thing as an ordinary day any more. Yet, amidst the chaos, Eliza begins to blossom. She finds herself not only hopeful about the future, but ready to explore her past, including the biggest mystery of all – who is her father? Set in Australia, Scotland, Ireland and England, THE GODMOTHERS is a great big hug of a book that will fill your heart to bursting. It is a moving and perceptive story about love, lies, hope and sorrow, about the families we are born into and the families we make for ourselves.   ...Show more
$31.99
AUD
$39.99
(20% off)
Category: New Releases | Series: William Warwick Novels Ser.
Turn a Blind Eye is the third instalment in the gripping story of Detective Inspector William Warwick, by the master storyteller and Sunday Times number one bestselling author of the Clifton Chronicles. William Warwick, now a Detective Inspector, is tasked with a dangerous new line of work, to go under cover and expose crime of another kind: corruption at the heart of the Metropolitan Police Force. His team is focused on following Detective Jerry Summers, a young officer whose lifestyle appears to exceed his income. But as a personal relationship develops with a member of William's team, it threatens to compromise the whole investigation. Meanwhile, a notorious drug baron goes on trial, with the prosecution case led by William's father and sister. And William's wife Beth, now a mother to twins, renews an old acquaintance who appears to have turned over a new leaf, or has she? As the undercover officers start to draw the threads together, William realizes that the corruption may go deeper still, and more of his colleagues than he first thought might be willing to turn a blind eye. 'Peerless master of the page-turner' - Daily Mail   ...Show more
$26.39
AUD
$32.99
(20% off)
Category: New Releases
Some houses have their secrets. But so do some people . . . From Jenny Quintana, the bestselling author of The Missing Girl and Our Dark Secret, comes The Hiding Place: a story about identity, love, long-buried secrets and lies. Marina is adopted. She's always known this - but the circumstances of her birth remain a mystery. Baby Blue, the newspapers nicknamed her at the time, after she'd been found wrapped in a blue shawl, in the hallway of a large, shared house in London. 24 Harrington Gardens. That was the house. And it's still standing now Marina is an adult; still split into flats. And one of them is to let . . . Of course, Marina knows that the chances of her uncovering the truth about her birth are remote - but she hopes the house might hold some clues. What if it's not just the house, though? What if someone connected to it knows what really happened that day? Someone who doesn't want the truth to come to light? ...Show more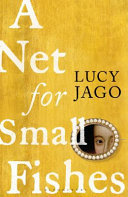 $23.99
AUD
$29.99
(20% off)
Category: New Releases
Based on the true scandal that rocked the court of James I, A Net for Small Fishes is the most gripping novel you'll read this year- an exhilarating dive into the pitch-dark waters of the Jacobean court. Frances Howard has beauty and a powerful family and is the most unhappy creature in the world. Anne Turner has wit and talent but no stage on which to display them. Little stands between her and the abyss of destitution. When these two very different women meet in the strangest of circumstances, a powerful friendship is sparked. Frankie sweeps Anne into a world of splendour that exceeds all she imagined - a Court whose foreign king is a stranger to his own subjects; where ancient families fight for power, and where the sovereign's favourite may rise and rise so long as he remains in favour. With the marriage of their talents, Anne and Frankie enter this extravagant, savage hunting ground, seeking a little happiness for themselves. But as they gain notice, they also gain enemies; what began as a search for love and safety leads to desperate acts that could cost them everything. ...Show more
$31.99
AUD
$39.99
(20% off)
Category: New Releases
A mind-bending new collection of short stories from the internationally acclaimed, Haruki Murakami. The eight stories in this new book are all told in the first person by a classic Murakami narrator. From memories of youth, meditations on music, and an ardent love of baseball, to dreamlike scenarios an d invented jazz albums, together these stories challenge the boundaries between our minds and the exterior world. Occasionally, a narrator may or may not be Murakami himself. Is it memoir or fiction? The reader decides. Philosophical and mysterious, the stories in First Person Singular all touch beautifully on love and solitude, childhood and memory. . . all with a signature Murakami twist.   ...Show more
Win
by Harlan Coben
$26.39
AUD
$32.99
(20% off)
Category: New Releases
From the #1 bestselling author and creator of the hit Netflix series The Stranger comes a riveting new thriller, starring the new hero Windsor Horne Lockwood III - or Win, as he is known to his (few) friends  Over twenty years ago, heiress Patricia Lockwood was abducted during a robbery of her family's estate, then locked inside an isolated cabin for months. Patricia escaped, but so did her captors, and the items stolen from her family were never recovered. Until now. On New York's Upper West Side, a recluse is found murdered in his penthouse apartment, alongside two objects of note: a stolen Vermeer painting and a leather suitcase bearing the initials WHL3. For the first time in years, the authorities have a lead not only on Patricia's kidnapping but also on another FBI cold case - with the suitcase and painting both pointing them towards one man. Windsor Horne Lockwood III - or Win as his few friends call him - doesn't know how his suitcase and his family's stolen painting ended up in this dead man's apartment. But he's interested - especially when the FBI tell him that the man who kidnapped his cousin was also behind an act of domestic terrorism, and that he may still be at large. The two cases have baffled the FBI for decades. But Win has three things the FBI does not: a personal connection to the case, a large fortune, and his own unique brand of justice ...   ...Show more