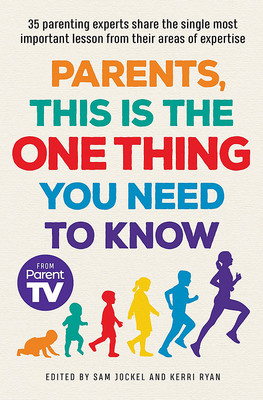 $29.99
AUD
Category: Parenting
Any parent knows raising kids can be as confusing, challenging and maddening as it is profoundly life-affirming. We can't possibly have all the answers, all the time, but there are some parts of parenting you absolutely should not drop the ball on.In this book, ParentTV's Sam Jockel and Kerri Ryan have sought the wisdom of thirty-three experts to solve parenthood's most diabolical head-scratchers. With diverse backgrounds in children's health, education and psychology, these experts are armed with the data and insight to tackle everything from kids' resilience to their relationship with food and the influence of music on developing brains.Includes contributions from:Dr. Arne Rubinstein, Dr. Charlotte Reznick, Dr. Justin Coulson, Karen Young, Maggie Dent, Pinky McKay, And many more ...Show more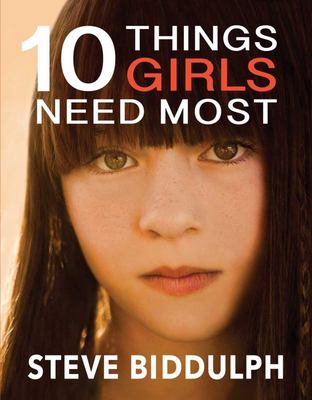 $29.99
AUD
Category: Parenting
10 Things Girls Need Most is a dual gift. It provides the very best information we have about girls growing up today, alongside interactive tasks and self-exploration practices that will help you put this knowledge into practice. These interactive tasks are simple questions to get you thinking about you r own life, your family and, of course, your daughter. This book grew out of years of online discussions with parents increasingly concerned about the health issues their daughters were facing, such as:   * feeling inadequate * suffering long periods of deep unhappiness * embarrassment about their developing bodies and appearance * friendship struggles * feeling alone in their struggles * insecurity about their sexuality.   This is a whole new book on the life of girls and a reflection of the issues that parents want to explore in more depth. This information will help your daughter develop the necessary emotional strength and mental skills to keep her healthy throughout her entire life.   ...Show more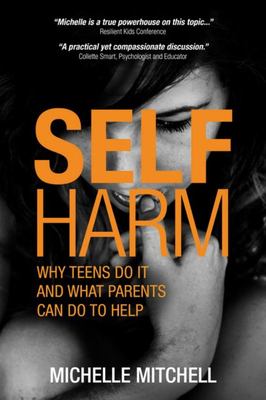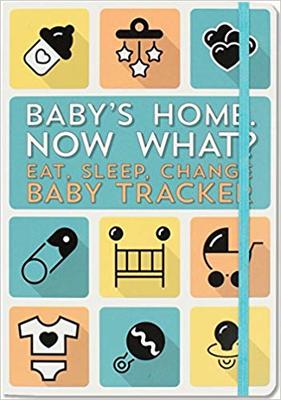 $29.99
AUD
Category: Parenting
The Contented Little Baby Book, based on Gina Ford's personal experience of caring for over 300 babies, was first published in 1999. It quickly established Gina as an influential new authority on baby and childcare issues and has remained one of the bestselling parenting books in the UK for almost 20 ye ars. This completely revised edition of The New Contented Little Baby Bookcontains the most up-to-date advice available to parents. Using the feedback from numerous readers and website members, Gina has been able to develop and elaborate on the information in her first book, while clearly setting out her philosophy on simple feeding and sleeping routines. By creating routines that match a growing baby's innate natural rhythms, Gina prevents the hunger, overtiredness and colic that can lead to excessive crying. Babies who are settled into Gina's gentle routines are happy and contented because their needs for food and sleep are appropriately met and they should sleep for their longest spell at night from an early age. With detailed, prescriptive information on everything parents need to know, this book includes chapters on- - Preparation for the birth - How the routines evolved and the benefits of following a routine - Milk feeding in the first year - Understanding your baby's sleep - Establishing a routine - Introducing solid food in line with government and World Health Authority guidelines - Common problems in the first year. Whether you are expecting your first child, or are experiencing difficulties with an older baby, this comprehensive guide contains all the expert guidance you need to help your baby feed and sleep well. ...Show more
$24.99
AUD
Category: Parenting
When we take risks with our kids, we teach them to be better adults. 50 Risks to Take With Your Kids teaches parents and carers how to nurture resilience in their kids as they learn to take their own risks. It may sound counterintuitive to say that the longer you let kids be kids, the better they will ' adult' in the future, but it's true. The more children are allowed to play in the mud, create games and find their own solutions to problems, the more they will thrive later in life. Written to combat a growing generation of kids who have not been given the room to learn and grow in their own time, 50 Risks to Take With Your Kids gives parents and careers an easy-to-use framework with simple, practical challenges for children aged up to 10 years old. In this book, you'll find risks that develop physical and social skills, responsibility and character. You'll also find some all-important parenting risks that will encourage you to step outside your comfort zone and think alittle differently about raising kids. Peppered with Daisy Turnbull Brown's own experiences in parenting, teaching and wellbeing, this warm and funny book is not about developmental KPIs, and it's certainly not about judgement. It's about nurturing independence and resilience, teaching kids to recognize and assess risks themselves, and readying them to take on life and all that it brings. And it's about having fun and connecting as a family along the way. ...Show more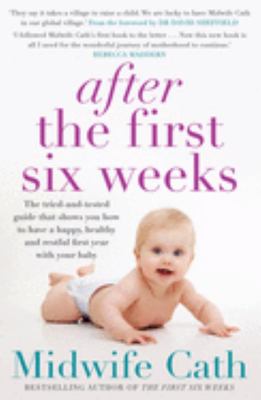 $29.99
AUD
Category: Parenting | Series: CATH, MIDWIFE
Midwife Cath has delivered more than 10,000 babies over the last 40 years, but her care of mothers and babies doesn't end when they leave the hospital. She strongly believes that all families need ongoing support, particularly in their first crucial year of parenting. After the First Six Weeks is a foll ow-up to Midwife Cath's bestselling book The First Six Weeks. Week six is a major milestone for both babies and parents, and this comprehensive guidebook will provide a roadmap to 'what's next'-starting at six weeks and taking you through to the end of the first 12 months. Midwife Cath covers all the joys and challenges of your child's first year at home, focusing on such issues as breast and bottle feeding; the introduction of solids; sleep; growth and development; the importance of play; safety; and her Bath Bottle Bed (BBB) routine and how it evolves over these 12 months. Midwife Cath's invaluable experience and wisdom will help you establish routines that will ensure a healthier, happier baby and better-rested, more confident parents. ...Show more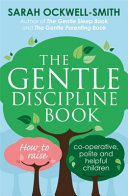 $32.99
AUD
Category: Parenting | Series: Gentle Ser.
Discipline is a vital part of child-rearing, but many parents misunderstand how to use it and attempt to control their child's behaviour via a combination of punishment and motivation. Yet while this traditional approach may appear to produce quick results, it can potentially damage the child and, in th e long-term, leave parents with a far worse problem than they had initially. The Gentle Discipline Book analyses common 'discipline' techniques and explains why so many are ineffective. It focuses on helping parents understand why children misbehave and how to respond in a way that will help them work with - rather than against - their child. Gentle discipline focuses on teaching and learning, rather than punishing. With plenty of practical advice and case studies from real families, it will enable parents to set boundaries and enforce them with compassion and respect; demonstrates how parents can inspire children to be better and do better; and how to set a great example for them. Gentle parenting is not about being a pushover - it means understanding children and having realistic expectations of them, as well as responding appropriately and consistently. The book covers a range of ages and the principles it contains work with toddlers, 'tweens' and teenagers equally well - because it helps parents respond to the unique needs of each individual child. As well as providing a framework that will enable parents to become experts in their own child's behaviour, The Gentle Discipline Book provides solutions to common problems such as whining and sulking, aggressive behaviour, refusal to do things, rudeness, sibling rivalry, lying, low self-esteem and a lack of confidence. ...Show more
$24.99
AUD
Category: Parenting | Series: Mindful Parenting
Your toddler throws a tantrum in the middle of a store. Your preschooler refuses to get dressed. Your 11-year-old sulks on the bench instead of playing on the field. Do children conspire to make their parents' lives endlessly challenging? No - it's just their developing brain calling the shots! In this pioneering, practical book, Daniel J. Siegel, neuropsychiatrist and author of the bestselling Mindsight, and parenting expert Tina Payne Bryson demystify the meltdowns and aggravation, explaining the new science of how a child's brain is wired and how it matures. The 'upstairs brain', which makes decisions and balances emotions, is under construction until the mid-20s. And especially in young children, the right brain and its emotions tend to rule over the logic of the left brain. By applying these discoveries to everyday parenting, you can turn any outburst, argument, or fear into a chance to integrate your child's brain and foster vital growth. With clear explanations, age-appropriate strategies for dealing with day-to-day struggles, and illustrations that will help you explain these concepts to your child, The Whole-Brain Childshows you how to cultivate healthy emotional and intellectual development so that your children can lead balanced, meaningful, and connected lives. 'Siegel and Bryson have created a masterful, reader-friendly guide to helping children grow their emotional intelligence. This brilliant method transforms everyday interactions into valuable brain-shaping moments. Anyone who cares for children - or who loves a child - should read The Whole-Brain Child.' Daniel Goleman, author of Emotional Intelligence ...Show more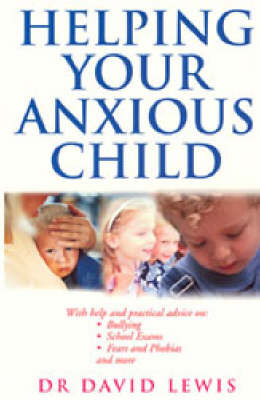 $32.99
AUD
Category: Parenting
Anxiety is a curse that can cast a damaging spell over a child's life. in this work David Lewis offers practical and effective advice to parents of anxious children.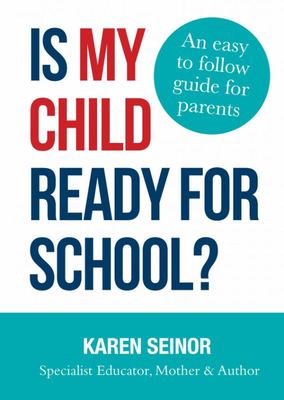 $19.99
AUD
Category: Parenting
Your child has been learning from the moment they were born andhas learnt more in their first few years than they are ever likely to learnin the same space of time again. But does this mean they are ready forschool Starting school is a tremendously exciting but equally scary timefor children and their f amilies!Is My Child Ready for School is a guide for parents on all things school.Based on current research on brain development and insights from yearsof teaching, there are practical and simple suggestions to help parentsmake the important decision about when to start school and what skillsand knowledge are required. It provides tips on selecting a school, howto make a smooth and successful transition to school and how to supportyour child in their first year of learning, but also advice about commonconcerns such as bullying, homework, how to develop a passion forreading and what to look out for if your child has special needs. ...Show more