$24.99
AUD
Category: Poetry | Series: Arden Shakespeare
Shakespeare's Sonnets are universally loved and much-quoted throughout the world, while debates still rage as to the identity of the Dark Lady and how autobiographical the sonnets really are. First published in 1997 to much critical acclaim, the Sonnets has been a consistent best-seller in the Arden Sha kespeare series. Katherine Duncan Jones tackles the controversies and mysteries surrounding these beautiful poems head on, and explores the issues of sexuality to be found in them, making this a truly modern edition for today's readers and students. This revised edition has been updated and corrected in the light of new scholarship and critical thinking since its first publication. ...Show more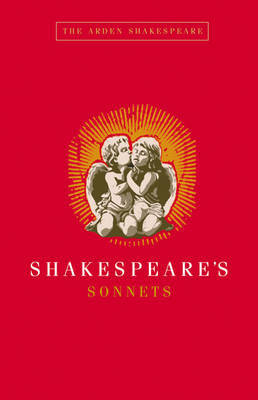 $24.99
AUD
Category: Poetry | Series: Arden Shakespeare Library
"Shall I compare thee to a summer's day?" Shakespeare's much-quoted sonnets are some of the most beautiful and moving poems in English literature. Dealing with love, beauty and the effects of time, they speak to us as directly now as they spoke to Elizabethan readers. This handsome edition of Shakespear e's sonnets is based on the Arden Shakespeare edition, making authoritative texts available to the more general reader who wants to read for pleasure rather than study. A must for all Shakespeare and poetry lovers. Published as a small format hardback with colourful jacket, book ribbon and bookplate this is a beautiful collector's edition of some of the greatest poetry in English ...Show more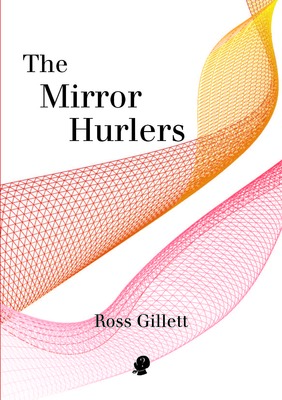 $25.00
AUD
Category: Poetry
In this powerful collection Ross Gillett covers a wide poetic landscape - traditional verse forms, carefully honed free verse, exploratory long sequences and a wealth of shorter poems. He covers an equally wide range of experience: family and childhood, love and jealousy, and quietly metaphysical encoun ters with the energies of land, sea, sky and weather. The sensibility revealed in these poems is visionary, warm, and often humorous. Here are the best poems produced in the last ten years by a writer committed to a poetry of intensity, complexity and clarity - a rare trio of qualities - based on a strong rhythmic life and an ability to go deep in search of the uniquely true image.Paul Croucher - It's as if "the branches of the earth werre holding us up" in this elemental poetry of such warmth and elegance that, in the end, one is simply blown away.Catherine de Saint Phalle - These are brave poems that take off into unknown spaces. So deftly phrased, they make the timeless intimate, and clouds, winds, beaches and rivers timeless.E. A. Gleeson - These are poems that take us to the limit. Gillett's poetry embraces the elements and our own frailty as we intersect with the world and each other. Whether set in a boy's bedroom or a blustery beach, this poetry allows us to be there, attuned to sounds and textures and the great movements of the human heart. ...Show more
$24.99
AUD
Category: Poetry
From the #1 New York Times bestselling author of milk and honey and the sun and her flowers comes her greatly anticipated third collection of poetry. rupi kaur constantly embraces growth, and in home body, she walks readers through a reflective and intimate journey visiting the past, the present, and th e potential of the self. home body is a collection of raw, honest conversations with oneself - reminding readers to fill up on love, acceptance, community, family, and embrace change. illustrated by the author, themes of nature and nurture, light and dark, rest here. i dive into the well of my body and end up in another world everything i need already exists in me there's no need to look anywhere else - home ...Show more
$19.99
AUD
Category: Poetry | Series: Divine Comedy Ser.
The first part of Dante's epic poem The Divine Comedy, revealing the eternal punishment reserved for such sins as greed, self-deception, political double-dealing and treachery   Describing Dante's descent into Hell midway through his life with Virgil as a guide, Inferno depicts a cruel underworld in w hich desperate figures are condemned to eternal damnation for committing one or more of seven deadly sins. As he descends through nine concentric circles of increasingly agonising torture, Dante encounters doomed souls including the pagan Aeneas, the liar Odysseus, the suicide Cleopatra, and his own political enemies, damned for their deceit. Led by leering demons, the poet must ultimately journey with Virgil to the deepest level of all. Portraying a huge diversity of characters culminating in a horrific vision of Satan, the Inferno broke new ground in the vigour of its language and storytelling. It has had a particular influence on Modernist writers and their successors throughout the world. Printed in English with facing pages in Dante's Italian, this edition offers commentaries and notes on each canto by Robert Kirkpatrick.   For more than seventy years, Penguin has been the leading publisher of classic literature in the English-speaking world. With more than 1,700 titles, Penguin Classics represents a global bookshelf of the best works throughout history and across genres and disciplines. Readers trust the series to provide authoritative texts enhanced by introductions and notes by distinguished scholars and contemporary authors, as well as up-to-date translations by award-winning translators. ...Show more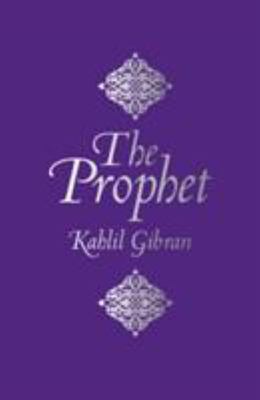 $29.99
AUD
Category: Poetry
A stunning new hardcover edition--linen with copper stamping--of one of the world's most beloved and popular spiritual classics, featuring a new foreword by Rupi Kaur, the multimillion-copy, #1 New York Times bestselling author of Milk and Honey and The Sun and Her Flowers   "This book cracked my hear t wide open. And I think it's going to do the same to yours." --Rupi Kaur, from the Foreword   In Kahlil Gibran's inspirational masterpiece--the most famous work of spiritual fiction of the twentieth century--a prophet named Almustafa is about to board a ship to travel back to his homeland after twelve years in exile when he's stopped by a group of people who ask him to share his wisdom before he leaves. In twenty-eight poetic essays, he does so, offering profound and timeless insights on many aspects of life, including love, pain, friendship, family, beauty, religion, joy, sorrow, and death.   An immediate success when it was first published in 1923, The Prophet is a modern classic, having been translated into more than forty languages and sold more than nine million copies in the United States alone. The message it imparts, of finding divinity through love, made it the bible of 1960s culture and continues to touch hearts and minds across generations and national borders. This edition is illustrated with twelve of Gibran's famous visionary paintings and features a foreword by Rupi Kaur. ...Show more
$24.99
AUD
Category: Poetry
The debut collection of poetry from Lili Reinhart, the actress and outspoken advocate for mental health awareness and body positivity.  Swimming Lessons is the first collection of poetry from one of the most beloved young actresses working today. It follows the euphoric beginnings of young love, battlin g anxiety and depression in the face of fame, and coming to terms with the end of a romance. Through it all, Lili's trademark honesty, optimism, and unique perspective are evident in her first poetry collection.  Relatable yet deeply intimate, provocative yet comforting, bite-sized yet profound, these beautiful poems are about growing up, falling down, and getting back up again. They capture what it feels like to be a young woman in today's image-obsessed world, and how to follow your heart even when the odds are stacked against you. Accompanied by striking and evocative illustrations, the poems in Swimming Lessons reveal the depths of female experience, and are the work of a storyteller who is coming into her own.   ...Show more
$24.99
AUD
Category: Poetry
The Sunday Times Number One Bestseller Winner of The GoodReads Choice Award for Poetry 2017 From Rupi Kaur, the bestselling author of Milk and Honey, comes her long-awaited second collection of poetry. Illustrated by Kaur, The Sun and Her Flowers is a journey of wilting, falling, rooting, rising and b looming. It is a celebration of love in all its forms. this is the recipe of lifesaid my motheras she held me in her arms as i weptthink of those flowers you plantin the garden each yearthey will teach youthat people toomust wiltfallrootrisein order to bloom ...Show more
To My Country
by Ben Lawson; Bruce Whatley (Illustrator)
$29.99
AUD
Category: Poetry
On January 10, Ben touched the hearts of Australians with the reading of his poem To My Country in response to the Australian bushfires. This gorgeous 4 colour book combines Ben's heartfelt words with stunning illustrations by Bruce Whatley.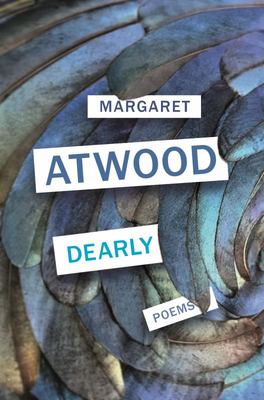 $27.99
AUD
Category: Poetry
The collection of a lifetime from the bestselling novelist and poet. By turns moving, playful and wise, the poems gathered in Dearly are about absences and endings, ageing and retrospection, but also about gifts and renewals. They explore bodies and minds in transition, as well as the everyday objects and rituals that embed us in the present. Werewolves, sirens and dreams make their appearance, as do various forms of animal life and fragments of our damaged environment. Before she became one of the world's most important and loved novelists, Atwood was a poet. Dearly is her first collection in over a decade. It brings together many of her most recognizable and celebrated themes, but distilled - from minutely perfect descriptions of the natural world to startlingly witty encounters with aliens, from pressing political issues to myth and legend. It is a pure Atwood delight, and long-term readers and new fans alike will treasure its insight, empathy and humour. ...Show more
$24.99
AUD
Category: Poetry | Series: A\Penguin Classics Hardcover Ser.
Utterly unique and beloved around the world, The Prophet is a collection of twenty-six poetic essays by the Lebanese artist, philosopher and writer Khalil Gibran. Telling the story of the prophet Al-Mustafa and his conversations with various acquaintances as he returns home after a long absence, the boo k touches on subjects of universal concern, including love, friendship, passion, pain, religion and freedom. Thought-provoking, comforting and wise, the simple truths of The Prophet remain compelling and rewarding to this day. Designed to appeal to the booklover, the Macmillan Collector's Library is a series of beautiful gift editions of much loved classic titles. Macmillan Collector's Library are books to love and treasure. ...Show more
$16.99
AUD
Category: Poetry | Series: A&R Classics
When a young man submitted a set of verses to the Bulletin in 1889 under the pseudonym 'The Banjo', it was the beginning of an enduring tradition. Today Banjo Paterson is still one of Australia's best-loved poets. This complete collection of his verse shows the bush balladeer at his very best with favou rites such as 'A Bush Christening', 'The Man from Ironbark', 'Clancy of the Overflow' and the immortal 'The Man from Snowy River'. These well-known verses are joined here by his comic verse, his remarkable war poems, including 'We're All Australians Now', and lesser known works. ...Show more