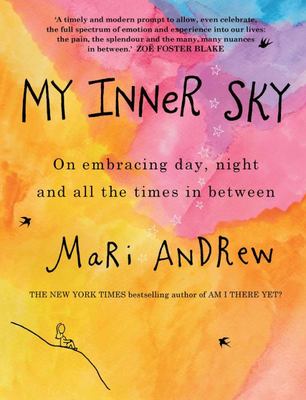 $29.99
AUD
Category: Psychology
A whole, beautiful life is only made possible by the wide spectrum of feelings that exist between joy and sorrow. In this insightful and warm book, writer and illustrator Mari Andrew explores all the emotions that make up a life, in the process offering insights about trauma and healing, the meaning of home and the challenges of loneliness, finding love in the most unexpected of places-from birds nesting on a sculpture to a ride on the subway-and a resounding case for why sometimes you have to put yourself in the path of magic. My Inner Sky empowers us to transform everything that's happened to us into something meaningful, reassurance that even in our darkest times, there's light and beauty to be found.   ...Show more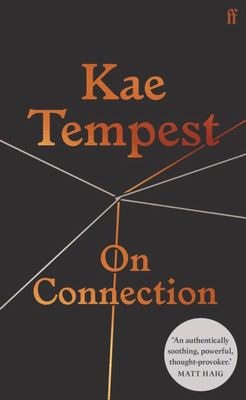 $14.99
AUD
Category: Psychology | Series: Faber Social Ser.
Staggering talent Kae Tempest's first work of non-fiction: a hopeful theory of creativity - the power of creative connection to act as the antidote to numbness.The increasingly hyper-individualistic, competitive and exploitative society that we live in has caused a global crisis at the turn of the new d ecade; in order to survive, numbness has pervaded us all.In this urgent and incisive pamphlet, Kae (formerly Kate) Tempest leads the reckoning against this system, placing our legacy in our own hands. Creativity holds the key: the ability to provide us with internal and external connection, to move us beyond consumption, to allow us to discover authenticity and closeness to all others, to deliver us an antidote for our numbness. This is beyond 'art'. Creative connection is anything that brings us closer to ourselves and fellow human beings, and it has the potential to offer insights into mental health, politics and beyond. Powerful, hopeful and full of humanity, On Connection confirms Tempest as one of the most important voices of their generation. ...Show more
$34.99
AUD
Category: Psychology
In one way or another, we all carry trauma. It can manifest as anxiety, shame, low self-esteem, over-eating, under-eating, addiction, depression, confusion, people-pleasing, under-earning, low mood, negative thinking, social anxiety, anger, brain fog and more. Traumas, big or 'little', leave us trapped in cycles of dysfunctional behaviours, negative thoughts and difficult feelings. Yet many people are unaware they're stuck in old reactions and patterns that stem from their past traumas. Many of us are wary of the word and push it away instead of moving towards it and learning how to break free. Dr Sarah Woodhouse is a Research Psychologist who specialises in trauma and is passionate about helping people face this word and their past. In You're Not Broken she teaches you what a trauma is (it's probably not what you think), and how to recognise when, why and how your past is holding you back. She gently explains the pitfalls of ignoring awkward, upsetting episodes and how true freedom comes from looking back at your past with honesty. Then, sharing the latest research-based techniques and her own personal experience, she guides you towards breaking the trauma loop, reawakening your true self and reclaiming your future.   ...Show more
$22.99
AUD
Category: Psychology
A book for anyone and everyone who finds themselves going through big change, hard times, bad luck or tough sh it. A book for right now, as it turns out. From Bev Aisbett, Australia's bestselling author with decades of experience helping people through anxiety, depression and panic attacks, Cruising Thr ough Calamity is a much-needed new book about helping people manage their emotions through big changes, hard times and big challenges. So whether you're struggling during the pandemic or navigating a personal crisis, if you're feeling anxious or overwhelmed and your emotions are getting the better of you, then this is the book you need right now to help you cruise through calamities, big and small. Written in Bev's clear, simple and straightforward style, using straight talk and humour to defuse, entertain, explain and inform, this is a most timely and topical book to help anyone feeling overwhelmed by uncertainty, difficult feelings and tough circumstances.   ...Show more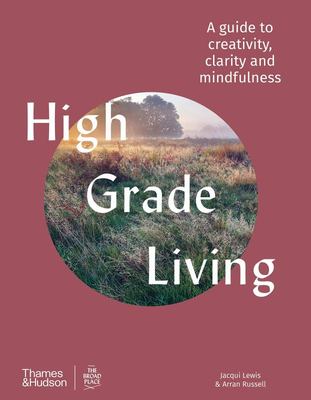 $49.99
AUD
Category: Psychology
In an increasingly frenetic and fractured world, we have lost the essence of ourselves. This book is a guide to stripping away artifice in your life to discover your 'broad place', where you come into contact with your higher self as a creative and conscious human.High-Grade Living demonstrates how a st rong foundation of meditation can benefit all areas of your life, from the home to relationships, creativity and happiness. The book examines how to audit, edit and refine your home through considered exercises on assessing excess and determining how well your possessions reflect who you are. Other prompts will help your creativity flow and establish how your words and actions embody who you want to be. Author Jacqui Lewis is a long-time practitioner of Integrated Meditation and founder of multiple businesses who has lived life at the extremes of stress and anxiety, and now teaches others the grounded, innovative and resilient approach that brought her back to herself.   ...Show more
$34.99
AUD
Category: Psychology
All of us experience complicated thoughts and feelings as we negotiate the day, and these feelings can be difficult to manage. Sometimes we are aware that the way we think contributes to our difficulties, but don't know what to do about it. Change Your Thinking demonstrates how we tend to respond to str essful events with self-defeating thoughts and behaviours. It explains how it is within our ability to interrupt and challenge these patterns and change habitual responses. Learning to recognise when negative perceptions contribute to stressful situations and how to dispute these thoughts can lead to much greater personal contentment and a sense of control. The methods outlined in Change Your Thinking are based on the principles of cognitive behaviour therapy (CBT), the standard psychological technique used by therapists. It brings these principles within the grasp of the non-specialist and shows how to apply them to deal with such difficult emotions as anger, depression, anxiety and guilt. ...Show more
$32.99
AUD
Category: Psychology
What if you could turn anxiety into your superpower? A groundbreaking approach that has helped thousands by founder of the Sydney Anxiety Clinic.  
$19.99
AUD
Category: Psychology | Series: Picador Classic
With an introduction by Will Self A classic work of psychology, this international bestseller provides a groundbreaking insight into the human mind. If a man has lost a leg or an eye, he knows he has lost a leg or an eye; but if he has lost a self - himself - he cannot know it, because he is no longer t here to know it. In this extraordinary book, Dr. Oliver Sacks recounts the stories of patients struggling to adapt to often bizarre worlds of neurological disorder. Here are people who can no longer recognize everyday objects or those they love; who are stricken with violent tics or shout involuntary obscenities; who have been dismissed as autistic or retarded, yet are gifted with uncanny artistic or mathematical talents. If inconceivably strange, these brilliant tales illuminate what it means to be human. A provocative exploration of the mysteries of the human mind, The Man Who Mistook His Wife for a Hat is a million-copy bestseller by the twentieth century's greatest neurologist. ...Show more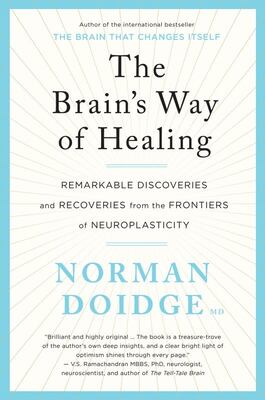 $35.00
AUD
Category: Psychology | Series: The Neuroplasticity Chronicles
Based on astonishing case studies, this is a brilliant and beautifully written follow-up to Dr Doidge's record-breaking bestseller The Brain That Changes Itself. In his first book, Norman Doidge described the most important development in our understanding of the brain in four hundred years: the discov ery that the brain can change its own structure and function in response to mental experience — what we call neuroplasticity.Now The Brain's Way of Healing shows how this amazing discovery really works, significantly broadening the field from traumatic brain injury to all manner of diseases and conditions in which brain functioning is a factor — including multiple sclerosis, Parkinson's disease, epilepsy, cerebral palsy, and dementia. He describes how patients have retrained their brains and learned to walk, speak, or hear, while others have reset the brain's energy patterns and circuits to overcome or reduce chronic pain or alleviate anxiety, trauma, learning disorders, and many other impairing syndromes.As he did so lucidly in The Brain That Changes Itself, Norman Doidge presents exciting, cutting-edge science with practical real-world applications, and illustrates how anyone can apply the principles of neuroplasticity to improve their brain's performance. ...Show more
$29.99
AUD
Category: Psychology | Series: The Neuroplasticity Chronicles
An astonishing new scientific discovery called neuroplasticity is overthrowing the centuries-old notion that the adult human brain is fixed and unchanging. It is, instead, able to change its own structure and function, even into old age. Psychiatrist and researcher Norman Doidge, MD, travelled around th e United States to meet the brilliant scientists championing neuroplasticity, and the people whose lives they've transformed -- people whose mental limitations or brain damage were previously seen as unalterable, and whose conditions had long been dismissed as hopeless. We see a woman born with half a brain that rewired itself to work as a whole; a woman labelled retarded who cured her deficits with brain exercises and now cures those of others; blind people who learn to see; learning disorders cured; IQs raised; ageing brains rejuvenated; stroke patients recovering their faculties; children with cerebral palsy learning to move more gracefully; entrenched depression and anxiety disappearing; and lifelong character traits changed. Doidge takes us onto terrain that might seem fantastic. We learn that our thoughts can switch our genes on and off, altering our brain anatomy. We learn how people of average intelligence can, with brain exercises, improve their cognition and perception, develop muscle strength, or learn to play a musical instrument -- simply by imagining doing so. Using personal stories from the heart of this neuroplasticity revolution, Dr Doidge has written an immensely moving, inspiring book that will permanently alter the way we look at our brains, human nature, and human potential. ...Show more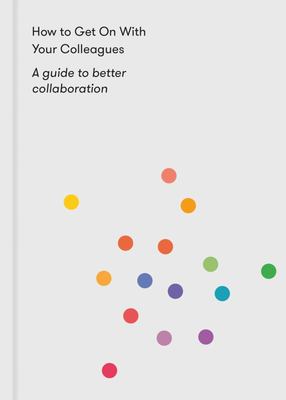 $24.99
AUD
Category: Psychology
An essential guide to navigating the complexities of professional relationships in the office.
$24.99
AUD
Category: Psychology
Bestselling author Michael Lewis examines how a Nobel Prize-winning theory of the mind altered our perception of reality--now available at a great value   Forty years ago, Israeli psychologists Daniel Kahneman and Amos Tversky wrote a series of breathtakingly original studies undoing our assumptions about the decision-making process. Their papers showed the ways in which the human mind erred, systematically, when forced to make judgments about uncertain situations. Their work created the field of behavioral economics, revolutionized Big Data studies, advanced evidence-based medicine, led to a new approach to government regulation, and made much of Michael Lewis's own work possible. Kahneman and Tversky are more responsible than anybody for the powerful trend to mistrust human intuition and defer to algorithms.   The Undoing Project is about the fascinating collaboration between two men who have the dimensions of great literary figures. They became heroes in the university and on the battlefield--both had important careers in the Israeli military--and their research was deeply linked to their extraordinary life experiences. In the process they may well have changed, for good, mankind's view of its own mind. ...Show more