$27.99
AUD
Category: Reference
The Macmillan Australian Pocket Dictionary is the perfect reference for the school, home or office. It has been compiled with Australian secondary students in mind, and its concise and convenient format makes it equally ideal for general reference. It presents an extensive up-to-date coverage of English as it is used in the Australian context. Features of the Macmillan Australian Pocket Dictionary: more than 50,000 words and phrases more than 80,000 definitions new words reflecting changes in the Australian experience -- street journalism, crowdfunding, battlefield tourism, regift, wingsuit pronunciations idiomatic phrases an essential guide to grammar and punctuation a list of common abbreviations Find us online at www.panmacmillan.com.au ...Show more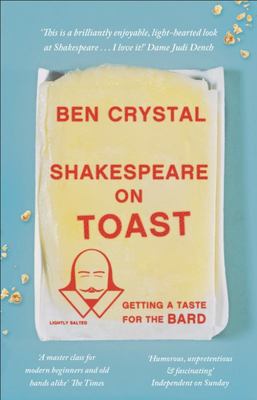 $19.99
AUD
Category: Reference
Actor, producer and director Ben Crystal revisits his acclaimed book on Shakespeare for the 400th anniversary of his death, updating and adding three new chapters. Shakespeare on Toast knocks the stuffing from the staid old myth of the Bard, revealing the man and his plays for what they really are: mode rn, thrilling, uplifting drama. The bright words and colourful characters of the greatest hack writer are brought brilliantly to life, sweeping cobwebs from the Bard - his language, his life, his world, his sounds, his craft. Crystal reveals man and work as relevant, accessible and alive - and, astonishingly, finds Shakespeare's own voice amid the poetry. Whether you're studying Shakespeare for the first time or you've never set foot near one of his plays but have always wanted to, this book smashes down the walls that have been built up around this untouchable literary figure. Told in five fascinating Acts, this is quick, easy and good for you. Just like beans on toast. ...Show more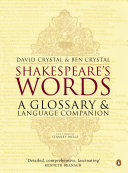 $39.99
AUD
Category: Reference
David Crystal, one of the world's foremost authorities on the English language has taken a fresh look at the vocabulary of Shakespeare's poems and plays and compiled a glossary of nearly 14,000 words and meanings that may be misunderstood by modern readers.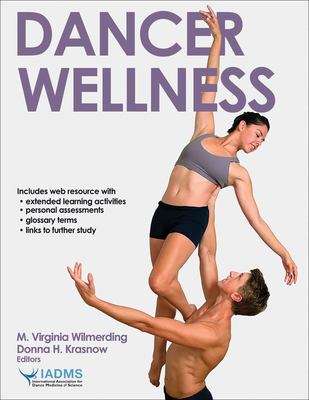 Dancer Wellness
by M. Virginia Wilmerding (Editor); Donna Krasnow (Editor); IADMS Staff (Editor)
$126.00
AUD
Category: Reference
Dancers who want to get the most out of their experience in dance--whether in college, high school, a dance studio, or a dance company--can now take charge of their wellness. Dancer Wellness will help them learn and apply important wellness concepts as presented through the in-depth research conducted by the International Association for Dance Medicine & Science (IADMS) and their experts from around the world. Four Primary Areas Dancer Wellness covers four primary topics: 1. Foundations of dancer wellness, which explores the dancer's physical environment, the science behind training, and conditioning 2. Mental components of dancer wellness, which investigates the psychological aspects that influence a dancer's training--imagery, somatic practices, and the ways that rest, fatigue, and burnout affect learning, technique, and injury risk and recovery 3. Physical aspects of dancer wellness, which examines dancer nutrition and wellness, including the challenges in maintaining good nutrition, addressing body composition issues, bone health, injury prevention, and first aid 4. Assessments for dancer wellness, which offers guidance in goal setting, screenings, assessing abilities, and designing a personal wellness plan Each chapter offers learning objectives at the beginning and review questions at the end to help readers recall what they have learned. Sidebars within each chapter focus on self-awareness, empowerment, goal setting, and diversity in dance. "Dancer Wellness meets the needs of dancers in any setting," says Virginia Wilmerding, one of the book's editors from IADMS. "Our authors are leaders in the field, and they thoroughly investigate their areas of specialization. Through that investigation we have provided theoretical concepts and practical information and applications that dancers can use to enhance their health and wellness as part of their dance practice." This text offers foundational information to create a comprehensive view of dancer wellness. "Wellness defines the state of being healthy in both mind and body through conscious and intentional choices and efforts," says coeditor Donna Krasnow. "Anyone interested in the health and wellness of dancers can benefit from this book, regardless of previous training or level of expertise. This book covers each aspect of dancer wellness, whether environmental, physical, or psychological." ...Show more
$19.99
AUD
Category: Reference
The Macquarie Compact Dictionary is based on the full Macquarie Dictionary, which is in its seventh edition. In a convenient format, the Compact features:more than 53,000 words and phrasesmore than 85,000 definitionsup-to-date entries such as agender, bariatrics, dox, freecycle, listicle, normcore, vamp ingpronunciations in the International Phonetic Alphabetidiomatic phrasesillustrative phrases showing how a word is used in contextfree six-month subscription to the Macquarie Dictionary Online ...Show more
$67.95
AUD
Category: Reference
100 years after its first publication, the twelfth edition of this world-famous bestseller gives the most up-to-date picture of the English language today. The original 1911 edition, revolutionary at the time for its focus on current English and its use of illustrative examples, combined a succinct yet approachable style with coverage of everyday as well as specialist terms. This centenary edition continues this ground-breaking tradition, giving you rich authoritative coverage of English as it is used today. Includes 12 months' access to Oxford Dictionaries Online at oxforddictionaries.com. This edition includes a bonus booklet detailing the history of the Oxford Concise Dictionary. ...Show more
$74.95
AUD
Category: Reference
The iconic Jacaranda Atlas is celebrates 50 years with a 9th Edition. This hardcover edition features brand new content and, for the first time, comes with a complimentary eBook that provides 1:1 correspondence with the print. Students and teachers get the best of both formats in a single resource—high quality and award-winning print maps, plus interactive digital maps and tools. More than just a reference, the Jacaranda Atlas fully supports the curriculum at every year level from 7-12 and can be used to teach essential geographical skills. Product suite includes: Print atlas with eBookPLUS eGuidePLUS (Teacher Edition) ...Show more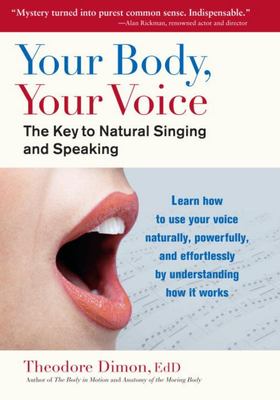 $32.99
AUD
Category: Reference
"In this innovative book, Theodore Dimon, EdD, shows how each part of the vocal organ (breathing, larynx, throat, and so on) works as part of a larger musculoskeletal system that is often interfered with, and how identifying this larger system and understanding in a practical way how it works allows a p erson to train and improve the voice, whether speaking or singing. Traditional vocal training methods, says Dimon, cannot be effective without restoring the functioning of the musculature that supports the voice. Enhanced with over 50 detailed full-color illustrations, the book discusses the fallacy of traditional breathing exercises and explains that the key to efficient breathing lies in the expansive support of the trunk and rib cage. Investigating the elements needed to produce a strong supported tone, Dimon describes the importance of voice "placement," or directing the sound to a part of the body in order to produce a fully rounded, resonant tone. He identifies harmful patterns of speech and singing, and offers helpful methods for reestablishing the natural function of the vocal mechanism. Individual chapters cover elements of the whisper ...Show more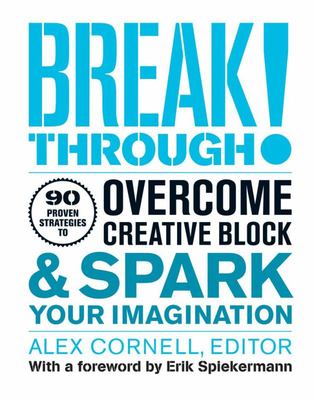 $12.95
AUD
Category: Reference
All of us struggle at one time or another with creative block. Always striking at the worst moment, it can leave you feeling completely paralyzed. Take solace in knowing that you are not alone. It happens to everyone and is actually and inevitable part of the creative process. Breakthrough! Is a lively compilation of strategies and personal tips for combating creative ruts offered by leading international graphic designers, typographers, cartoonists, photographers, illustrators, musicians, writers and other well known creative professionals. Participants include Christoph Niemann, the award winning illustrator and children's book author; Paul Scher, graphic designer and artist of large scale paintings of America's preeminent information designers; and Ji Lee, the creative director of Facebook. ...Show more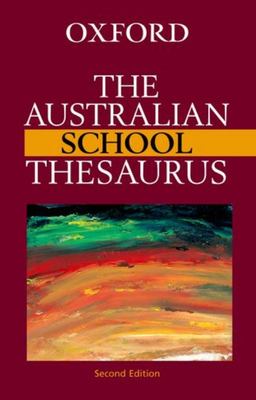 $24.95
AUD
Category: Reference | Series: Australian Dictionaries/Thesauruses/Reference Ser.
The Australian School Oxford Thesaurus is a compact, easy-to-use, A-Z thesaurus of synonyms and antonyms, specially written for classroom use. It is an ideal reference for students to improve their communication and writing skills.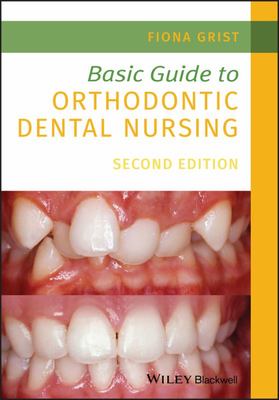 $93.95
AUD
Category: Reference | Series: Basic Guide Dentistry Ser.
An updated second edition of the essential reference for any dental nurse undertaking the NEBDN qualification in Orthodontic Dental Nursing The revised second edition of Basic Guide to Orthodontic Dental Nursing is a comprehensive guide that offers an introduction for students seeking to develop their k nowledge and understanding of this core area of clinical practice. Written in a clear and accessible format, it covers key subjects such as tooth eruption patterns, removable and fixed appliances, de-bonding and retention. It also contains information on care prior to treatment including the requirements for a first appointment and a helpful guide on maintaining motivation particularly for young patients and their parents. Presents essential information on orthodontic dental nursing Is written for trainee dental nurses undertaking the National Examining Board for Dental Nurses (NEBDN) qualification in Orthodontic Dental Nursing Covers key topics such as tooth eruption patterns, removable and fixed appliances, de-bonding and retention Includes colour illustrations and updated photographs throughout Designed to reflect sections of the syllabus of the NEBDN Certificate in Orthodontic Dental Nursing, the second edition of Basic Guide to Orthodontic Dental Nursing is an invaluable resource for all dental nurses with an interest in orthodontics. ...Show more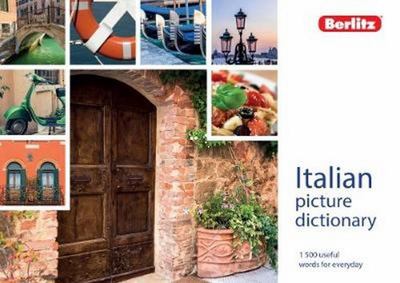 $14.99
AUD
Category: Reference | Series: Berlitz Picture Dictionaries Ser.
Developed by a team of language experts, this dictionary series is a goldmine of more than 2,000 illustrated words and phrases. This series is packed with essential terms you need to know in order to communicate in everyday situations: money, numbers, family, shopping, work, filling in forms, etc. Ever y word is accompanied by a picture and there are also useful phrases boxes on each page.   FEATURES Developed by a team of language experts in a realistic visual context Contains more than 2,000 illustrated A-Z words and phrases Content is organised within 12 thematic units, including Everyday Language, People, Housing, Work, Food and Leisure. Every word is accompanied by a translation, simple phonetics and a picture Includes a bilingual index. ...Show more