$24.99
AUD
Category: Religion
The NKJV Study Bible, the most comprehensive study Bible available, now available in a handy personal size with words of Christ in red! The acclaimed NKJV Study Bible is the most complete study system for all who desire accurate study in God's Word. The Second Edition includes more features to make it t he best all-purpose study Bible. Using the trusted New King James Version, The NKJV Study Bible has "the mind of a scholar and the heart of a pastor." Nelson's skilled team of scholars has produced the system to reach for when study in God's Word is the goal. Features include: NEW attractive new full-color page design NEW stunning Bible-land photos and graphics NEW in-text maps and charts  Full cross-references with textual notes Word studies and indexes Bible Times and Culture Notes Book introductions, outlines, and timelines Reader-friendly notes and articles ideal for extended study Deluxe NKJV Concordance including proper names 8-point type size Part of the Signature Series line of Thomas Nelson Bibles NKJV Study Bibles sold to date: More than 1.3 million  The New King James Version®--More than 60 million copies sold  ...Show more
$17.99
AUD
Category: Religion
A person kneels to contemplate a tree and to reflect upon the troubles and joys of life. The person imagines mornings and evenings in a great forest of prayers, swarming and teeming with life. The person is learning how to pray. Michael Leunig.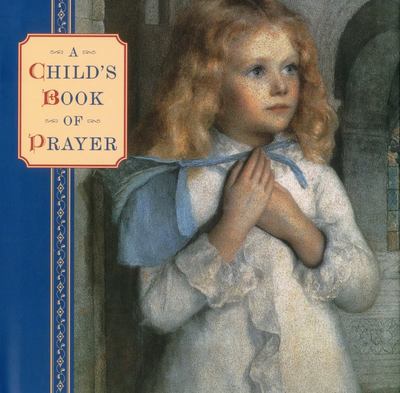 $12.95
AUD
Category: Religion
This is an enchanting collection of poems and prayers suitable for children, to evoke thought and contemplation, and a sense of peace and calm. It is illustrated throughout with beautiful fine-art paintings from the great artists, to create a perfect gift volume. Stunning works of art illustrate the tex t, with reproductions of works by artists such as William Holman Hunt, Samuel Sidley, William Henry Hunt, the Master of Castello, Pellizza de Volpedo and Renoir. It features prayers from renowned poets including Isaac Watts, Samuel Taylor Coleridge and Charles Kingsley. This exquisite volume is a collection of prayers, inspirational offerings and reflective devotions that any child will love to say and use by themselves or with family and friends. With prayers suited to every mood and occasion, the book offers thoughts for times of joy and thankfulness, to temper worry and despair, blessings on waking, hopes for the future, prayers to end suffering and for peace on earth, as well as special prayers to keep us safe while sleeping. From Milton to Coleridge, and from the Lord's Prayer to Native American song, this anthology combines thoughts and words that have lived on for centuries. The book is beautifully illustrated throughout with numerous fine-art paintings depicting scenes from the Bible, children at play and at prayer, as well as many other reminders of the joys and hopes of living. ...Show more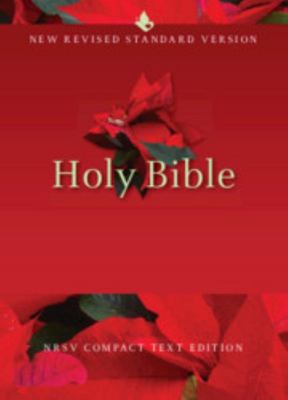 $47.95
AUD
Category: Religion
The NRSV Compact Text Edition is elegantly designed, with small but readable type. The Bibles are a comfortable size to carry and small enough to fit in a pocket or bag. This elegantly produced gift Bible is bound in grey imitation leather with gilt edges and a ribbon marker, and includes a presentation page, making it suitable for marking special occasions such as confirmations and other ceremonies. ...Show more
$19.99
AUD
Category: Religion | Series: 100 Favorite Ser.
Discover the life-changing power of Scripture. 100 of the best-loved Bible verses bring encouragement, direction, insight, and hope for your life in this beautiful book. Each verse, paired with an inspiring devotion and prayer, will help you easily access God's truth and wisdom. Combined with beautif ul botanical-themed illustrations, 100 Favorite Bible Verses is a comforting and uplifting way to start each day. ...Show more
$19.99
AUD
Category: Religion | Series: Adventure Bible Ser.
Children will love these timeless 5-minute Bible adventures, now featuring cool, fun, and frosty polar accents With text and art from the bestselling Adventure Bible brand, more than 30 stories come alive with bright, colorful illustrations and fun, interactive elements. If you're looking for a collecti on of easy-to-read, easy-to-understand Bible stories that will immerse your children in God's Word over and over again ... you found it Each of these stories can be shared in just five minutes, making this collection perfect for families on the go, children learning to read, and bedtime. Best of all, the engaging illustrations that go along with each story help make Scripture stick with young readers.5-Minute Adventure Bible Stories, Polar Exploration Edition Teaches key Bible stories to kids ages 4-8Is presented in a quick, easy-to-read format that is ideal for busy families.Will be enjoyed by children, parents, and grandparents alikeIs part of the trusted Adventure Bible brand, the #1 selling Bible for kids with over 9 million copies sold, the Adventure Bible is ...Show more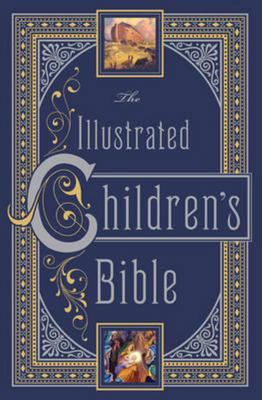 The Illustrated Children's Bible (Leather Bound)
by Henry A. Sherman; Charles Foster Kent; William Ladd Taylor (Illustrator); James Jacques Joseph Tissot (Illustrator)
$49.99
AUD
Category: Religion | Series: Barnes and Noble Leatherbound Children's Classics Ser.
The Illustrated Children's Bible features Bible tales from both the Old and the New Testaments, told in simple language that young readers will easily understand. Featuring full-colour artwork by W.L. Taylor and J. James Tissot, this volume brings the Bible vividly to life with a classic elegance approp riate for its subject. This is one of Barnes & Noble s leatherbound classic editions. Each volume features a distinctive bonded leather binding, gilt edging, colourful endpapers and a satin ribbon bookmark. These books are indispensable cornerstones for every home library. ...Show more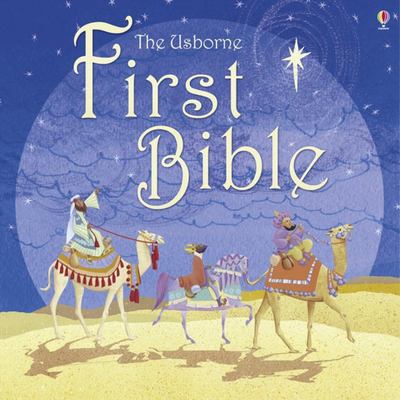 $29.99
AUD
Category: Religion | Series: Bible Tales
'The Usborne first Bible' presents a collection of Bible stories to share with young children. It contains well known stories from the Old and New Testament specially written for reading aloud.
$27.99
AUD
Category: Religion | Series: G - Reference, Information and Interdisciplinary Subjects Ser.
An attractive, compact edition of the English Standard Version of the Bible; the world's fastest-growing Bible translation. Ideal as a gift or for personal use. This purple edition features a protective zipper, and combines a readable font size with portability - perfect for reading on the move. Its man y helpful features include: * British English Text * Compact, portable size * Double-column format with black letter text * Concordance * Protective zipper * Presentation page * Ribbon marker * Gilt page edges The English Standard Version is a great choice for personal reading and study, for private devotions and family prayers, and for teaching, preaching, and worship. An 'essentially literal' translation, the ESV Bible combines word-for-word accuracy with readability, literary excellence, and depth of meaning. More than 100 of the world's leading Bible scholars and teachers were involved in creating the ESV Bible. Trusted worldwide, the ESV is a treasure for life. ...Show more
$24.99
AUD
Category: Religion | Series: Jesus Always Ser.
Reflect on the joy that can be yours because of Jesus in Jesus Always Large Deluxe, bestselling author Sarah Young's first 365-day devotional since Jesus Calling®, now available in large deluxe binding with Scripture written out, large Comfort Print(tm) text, and a beautiful leathersoft cover. Experienc e true joy--now and always.    Life today is full of difficulties--loss, sadness, fear. In the midst of these challenges, joy often feels impossible or out of reach. But Jesus has more for His followers than a life of striving, pain, and discontent. He offers life abundant, life brimming with joy! Jesus Always, the new 365-day devotional from bestselling author Sarah Young, was written as part of Sarah Young's exploration of the promises of joy in Scripture. Written as if Jesus Himself is speaking directly to the reader, Jesus Always invites you into a new way of living--a life of joy.  This large deluxe comfort print edition includes easy-to-read large type and the full Scripture verses written out. Reaching out with joy-filled reminders from the Word of God, these devotions will intimately and gently connect you with Jesus--the One who meets you where you are. Draw near to Him in Jesus Always.    ...Show more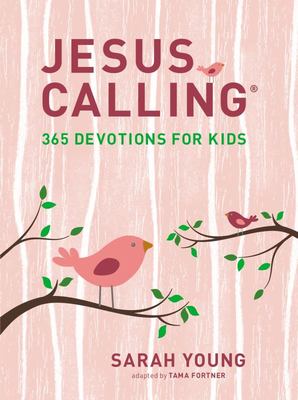 $27.99
AUD
Category: Religion | Series: Jesus Calling® Ser.
With devotions written as if Jesus is speaking directly to your child's heart, Jesus Calling(R) for Kids is now available in a sweet and sparkly girls design, with devotions adapted for each day on the same theme as the adult version of Jesus Calling(R). Jesus Calling(R) 365 Devotions for Kids focuses on the biblical promise of peace we can experience at any time and in all circumstances. With Scripture and personal reflections, the #1 bestselling author brings Jesus' message of peace--for today and every day--to your children. Adapted from the bestselling Jesus Calling(R), each day's devotion shares the same theme as the adult version, as well as written-out Scriptures. This is a great choice for families to read and discuss during devotional time together. Written as if Jesus Himself is speaking directly to the reader, Jesus Calling(R) 365 Devotions for Kids will engage your kids and help them find lifelong peace in Jesus. Reaching out with peace-filled reminders from the Word of God, these devotions will intimately and gently connect your children with Jesus--the One who meets you where you are. Help your children draw near to Him in Jesus Calling(R) 365 Devotions for Kids. ...Show more
$29.99
AUD
Category: Religion | Series: KJV
With an attractive new slipcase and binding, this compact white Bible is an ideal gift or prize. Including a dedicated presentation page, this Bible is a classic memento for special occasions including confirmations, weddings, or baptisms. The full text of the ever-popular Authorized King James Versio n Bible, with all its literary beauty and poetic grandeur, in an attractive size and with beautiful binding and slipcase making it an ideal gift. Elegantly presented in black and tan leather binding, this edition is hardwearing and ideal for general use. ...Show more