$29.99
AUD
Category: Self Help
From the bestselling author of AM I DOING THIS RIGHT? comes an honest, hilarious, entirely relatable illustrated guide to living life right. And wrong.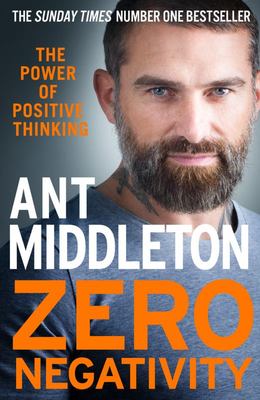 $34.99
AUD
Category: Self Help
PRE-ORDER NOW There are times when life feels like it has you cornered: financial difficulties, relationship issues, work problems, all of the above. Every one of us, at one time or another, will have to face up to the challenges that come our way. And there are two ways of meeting them: negatively, whe re blame is the answer, where other people are at fault, where you haven't been treated fairly. Or positively, where you own the situation, learn and grow from it, and become a better person at the end of it.Letting you into areas of his life he's never talked about before, in Zero Negativity, Ant will show you how to embrace failure and use it to your advantage, how to see change as the foundation of your future success, how to develop resilience, how to deal with bullies, what it means to be a positive roll model, and how to live a life with no regrets.This book will not tell you who to be, where you should live, or what job you should do. That's up to you. What this book is for, however, is to give you the tools you need to become the best possible version of yourself, to own who and what you are, and to live your life with Zero Negativity.   ...Show more
$32.99
AUD
Category: Self Help
An exquisitely illustrated uplifting self-care guide for mothers by the bestselling author of When Life is Not Peachy. An exquisitely illustrated uplifting self-care guide for mothers by the bestselling author of When Life is Not Peachy. 'Pip's words are like a knowing hug of reassurance telling you eve rything is going to be OK, and making you think kind thoughts about yourself and the parenting you're doing.' CHRISSIE SWAN Mums are the greatest yet least appreciated humans and it's time they had their own huggable book all about mum care! Whether your child is 2 or 20, it can be easy to get lost in day-to-day survival mode and forget the long game - the magic you have already made and that they really will be OK in the end. Days Like These is an uplifting guide to supporting yourself and other mums you know. Let bestselling author Pip Lincolne remind you that it's fine to go slow as she helps you shift expectations (so many expectations!), drop the guilt, choose fresh ways to measure success, find yourself again and remember the things that delight you in the everyday. Because you are not alone and sometimes we all need a reminder that we're doing our best on this life-changing journey called motherhood.   ...Show more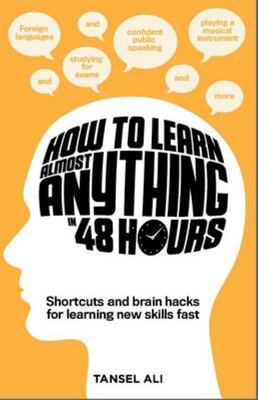 $10.00
AUD
$24.99
(59% off)
Category: Self Help
We all want to improve our knowledge, learn new things, and ace exams, but in this fast paced world we can feel a little time poor to really get the best from ourselves. In this amazingly practical book, memory coach and brain trainer, Tansel Ali unlocks the secrets to learning almost anything in just 4 8 hours.  In How to Learn Almost Anything in 48 Hours, Tansel demonstrates techniques to apply to learning a wide range of things: Studying Exams Speeches and Presentations Foreign Languages Music Theory and Practice Speed Reading New Technologies and Software General Knowledge, Trivia and Facts. Includes exercises to hone your skills at memory and train your brain to learn well and learn fast, this is the ultimate book for anyone ready to sharpen their mind and expand their knowledge. ...Show more
$32.99
AUD
Category: Self Help
We're more connected, yet lonelier than ever - practical ways to combat the alarming rise of loneliness by bestselling author and social researcher, Maggie Hamilton. Practical solutions to combat social isolation in our families and communities.  
$29.99
AUD
Category: Self Help
Your brain is both your greatest cheerleader and your worst enemy; it's just a matter of taking action and learning (and unlearning) how to unlock the very best version of you. This is your personal guide to a mindset renovation, because your best life is closer than you think.Now is the moment to say y es, take the leap and be bold. Commit and give yourself the very best shot at turning that big, scary, brilliant thing you're dreaming of into reality.From Alexis Fernandez, neuroscience whiz and host of the podcast Do you F***ing Mind?, this book is full of tough love, practical advice and inspiring insight that will permanently change your mindset and life for the better.   ...Show more
$32.99
AUD
Category: Self Help
Indigo Project psychologist Mary Hoang will teach you how to face your fears and anxieties and make meaning from loss and pain, to find your true purpose, meaning, and a life that resonates for you. Hidden in the folds of human life are the stories that most of us want to keep in the dark. The shit sto rms, our anxieties, the failed relationships, our sadness, our fears of the future, our psychological pain. Darkness is Golden is a commentary on the universal experience of 'darkness' that weighs on us all, and how those shadows can hold the answers we seek. It's an insightful guide on how to embrace the complexity of the mind when navigating emotions and relationships. Exploring themes of meaning, death, disconnection, vulnerability, forgiveness, identity and what it means to be human, Darkness is Golden is a gripping case for the strength that we all hold, the payoffs of going 'within' and the light that we hide in our shadows. Drawing on her years of psychological and therapeutic expertise, Mary Hoang will teach you how the tools of modern psychology, combined with age-old wisdom, provide you with the alchemy to turn darkness into gold; how to traverse, hopscotch, and shimmy with the web of your secrets, stories, and skeletons - to render purpose, meaning, and a life that resonates for you.   ...Show more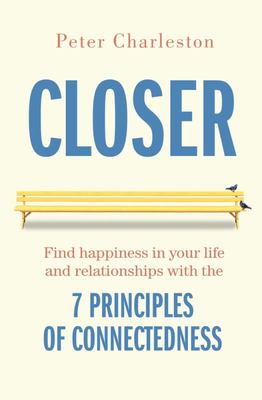 $29.99
AUD
Category: Self Help
In a world dominated by electronic communications, instant messaging, online identities, and busy lives, we are losing touch with each other and our relationships are lacking real meaning. Most of the problems we face today are directly related to our inability to connect emotionally with each other. Ra tes of depression and anxiety, isolation and loneliness, relationship conflict and neighborhood complaints are at an all-time high. It's in our nature to relate and connect with each other. Yet very few people know how to connect on an emotional level. They just don't have the skill to create authentic and meaningful relationships. This book shows how. Closer creates a practical framework for establishing a good relationship with yourself, and amazing relationships with others, by tapping into the emotional needs that underlay all interactions. It provides a unique way of tapping into the unconscious drivers behind the relationships you want to improve, repair, or strengthen. Using this understanding of emotional needs, the reader can improve their own and others' satisfaction in the relationship. The framework is easy to learn and can be implemented immediately for positive results. It's a highly effective way of significantly improving personal and professional relationships. ...Show more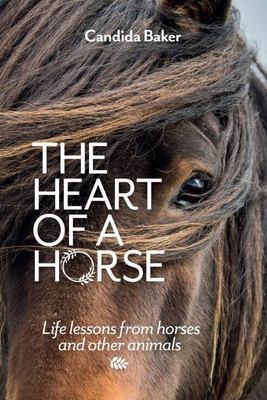 $29.99
AUD
Category: Self Help
Learning to 'listen' with all our senses and the magic that happens when we keep an open mind about the idea of communication from the animal world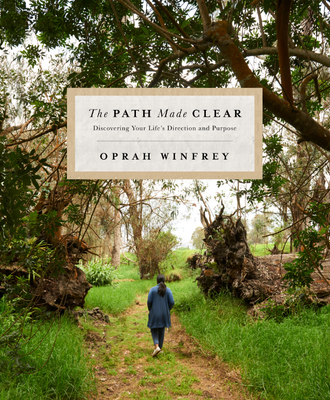 $34.99
AUD
Category: Self Help
Everyone has a purpose. And, according to Oprah Winfrey, 'Your real job in life is to figure out as soon as possible what that is, who you are meant to be, and begin to honor your calling in the best way possible.' That journey starts right here. In her latest book, The Path Made Clear, Oprah shares wh at she sees as a guide for activating your deepest vision of yourself, offering the framework for creating not just a life of success, but one of significance. The book's ten chapters are organised to help you recognize the important milestones along the road to self-discovery, laying out what you really need in order to achieve personal contentment, and what life's detours are there to teach us. Oprah opens each chapter by sharing her own key lessons and the personal stories that helped set the course for her best life. She then brings together wisdom and insights from luminaries in a wide array of fields, inspiring readers to consider what they're meant to do in the world and how to pursue it with passion and focus. These renowned figures share the greatest lessons from their own journeys towards a life filled with purpose. Paired with over one hundred awe-inspiring photographs to help illuminate the wisdom of these messages, The Path Made Clear provides a beautiful resource for achieving a life lived in service of your calling - whatever it may be. ...Show more
$35.00
AUD
Category: Self Help
In 12 Rules for Life, public thinker and clinical psychologist Jordan B. Peterson offered an antidote to the chaos in our lives- eternal truths applied to modern anxieties. Now in this sequel, Peterson goes further, showing that part of life's meaning comes from reaching out into the domain beyond what we know, and adapting to an ever-transforming world. While an excess of chaos threatens us with uncertainty, an excess of order leads to a lack of curiosity and creative vitality. Beyond Order therefore calls on us to balance the two fundamental principles of reality - order and chaos -- and reveals the meaning that can be found on the path that divides them. In times of instability and suffering, Peterson reminds us that there are sources of strength on which we can all draw- insights borrowed from psychology, philosophy, and humanity's greatest myths and stories. Drawing on the hard-won truths of ancient wisdom, as well as deeply personal lessons from his own life and clinical practice, Peterson offers twelve new principles to guide readers towards a more courageous, truthful and meaningful life.   ...Show more