$12.99
AUD
Category: Wine | Series: The\Little Book Of... Ser.
The perfect gift for anyone desiring a richer whisky experience. Some drinking buddies only ever talk about themselves. Well, not this guy. The Little Book of Whisky is here to listen, entertain and help you imbibe as many whisky-soaked titbits of wit and wisdom as possible. Whisky, aqua vitae, the wate r of life, the spirit of the Gods, the hard stuff - whatever you call it, has long been many people's best friend. But now your best friend has a new best friend - The Little Book of Whisky, a tiny tome guaranteed to raise your spirits with its fine blend of whisky facts & stats, quotes & quips, and matured with whisky history and heritage. The Little Book of Whisky is a guaranteed 100 proof... of excellence. "I'm on a whisky diet. I've lost three days already." Tommy Cooper "A good gulp of hot whiskey at bedtime - it's not very scientific, but it helps." Alexander Fleming on how to kill a common cold If this doesn't make you want to visit Scotland nothing will. The nation is home to more than 20 million casks of maturing whisky. That's four barrels for every Scottish person. No wonder they want their independence.   ...Show more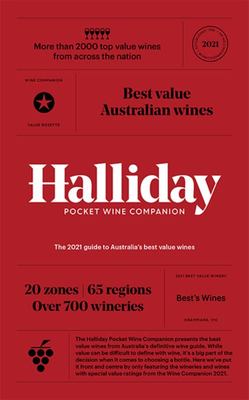 $22.99
AUD
Category: Wine
A compact and easy-to-navigate newcomer to the Halliday Wine stable, the Halliday Pocket Wine Companion distils key elements of the annual guide, curating a best of the best both by value and ratings across the country's key wine regions. While value can be difficult to define with wine, it's a big par t of the decision when it comes to choosing a bottle. Here we've put it front and centre by only featuring the wineries and wines with special value ratings from the Wine Companion 2021. James Halliday is recognised as Australia's most respected wine critic, and his annual guide is considered the industry benchmark for Australian wine. The Halliday Pocket Wine Companion gives wine lovers access to his insights in a small package that is easy to read, use and carry. It includes tasting notes, ratings and advice on best-by drinking. Just as with the full guide, it is a compelling proposition for self and gift purchasers.   ...Show more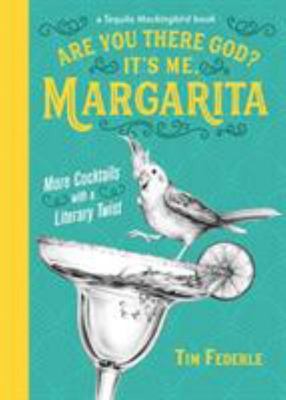 $19.99
AUD
Category: Wine | Series: A\Tequila Mockingbird Book Ser.
Literature, puns, and alcohol collide in this clever follow-up to Tequila Mockingbird, the world's bestselling cocktail recipes book.   Tim Federle's Tequila Mockingbird has become one of the world's bestselling cocktail books and resonated with bartenders and book clubs everywhere.   Now in this mu ch anticipated follow-up, Are You There God? It's Me, Margarita, Federle has shaken up 49 all-new, all-delicious drink recipes paired with his trademark puns and clever commentary on more of history's most beloved books, as well as bar bites, drinking games, and whimsical illustrations throughout.   Cocktails include:     Fifty Shades of Grey Goose The Handmaid's Ale Little Soused on the Prairie Tender Is the Nightcap A Room With Vermouth Go Get a Scotch, Man As I Lay Drinkingand much more ...Show more
$12.99
AUD
Category: Wine | Series: The\Little Book Of... Ser.
"Ginspiration' to keep you shaken and stirred. Gin may be the national spirit of Britain, but it is now a drink that belongs to the world. It's gone 'ginternational', if you will. Within the last decade or so gin consumption has exploded, becoming the most popular alcoholic refreshment in the world, ove rtaking whisky and vodka. Following the rules dictated by supply and demand, The Little Book of Gin is here to toast gin's extraordinary 'ginaissance' in the 21st century and to celebrate everyone's tipple of choice through wit and wisdom, facts and stats in a single serving-sized compendium. Filled to the rim with history, how to's, what for's, drinking games, cocktail recipes and serving suggestions as well as a whole host of 'gintellectual' curiosites, The Little Book of Gin is 'ginfinite' in its revelry. ""The gin and tonic has saved more Englishmen's lives, and minds, than all the doctors in the Empire"" Winston Churchill - During WWII, British naval officers received a daily ration of gin Gin takes its name from the Dutch word for juniper, genever. (It was the Dutch who invented gin, not the English) Gin is the national spirit of Britain. It comes as no surprise then that gin has been having a ""ginaissance"", in the last decade, with more bottles of the gin being sold than ever before."   ...Show more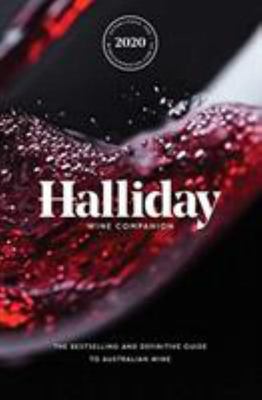 $39.99
AUD
Category: Wine
For over thirty years James Halliday has been Australia's most respected wine critic, and his Halliday Wine Companion is recognised as the industry benchmark for Australian wine. A best-selling annual, the Halliday Wine Companion is the go-to guide for wine ratings, regions, best varietals, winery revi ews and a curated selection of the best wines in Australia. The 2020 edition has been completely revised to bring readers up-to-the-minute information, as well as re-designed in a modern new style to reflect the brand's ever expanding audience. In his inimitable style, Halliday shares his extensive knowledge of wine through detailed tasting notes with points, price, value symbol and advice on best-by drinking, as well as each wine's closure and alcohol content. He provides information about wineries and winemakers, including vineyard sizes, opening times and contact details. The perfect self-purchase or gift for the wine lover in your life. ...Show more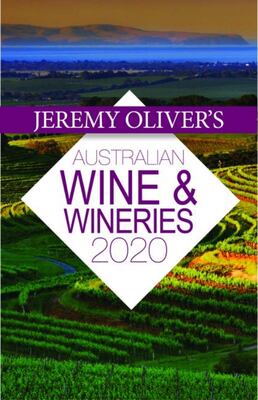 $29.99
AUD
Category: Wine
This expert guide takes out the mystery and adds some fun into ensuring you know exactly which Australian wines to look for this coming year. Jeremy Oliver, author of the bestselling Australian Wine Annual narrows his focus and selects the very best Australian wines: by variety, by region, and by occasi on – with his favourite choices for every budget and even a few tips for cellaring.Interweaving the hundreds of selections, Jeremy guides us through the wine-making process – further informing our choices – and ensures we know all we need to know about appreciating, handling and storing wine. He also guides us through his favourite cellars in every Australian wine-making region, making this book the ideal companion both at home and while travelling.The book is rounded out with Jeremy's annual awards for the best available Australia wines in several price brackets. ...Show more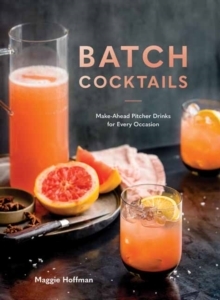 $32.99
AUD
Category: Wine
As anyone who has hosted a dinner party knows, cocktail hour is the most fun part of the evening for guests--but the most stressful for whomever is in charge of keeping the drinks flowing. The solution, though, is simple- batch it! In this fun collection, Maggie Hoffman offers 65 delicious and creative cocktails that you don't have to stir or shake to order; rather, they are designed to stay fresh when made ahead and served out of a pitcher. Recipes such as Tongue in Cheek (gin, Meyer lemon, thyme, Cocchi Rosa), Friendly Fires (mezcal, chile vodka, watermelon, lime), Birds & Bees Punch (rum, cucumber, green tea, lemon), and even alcohol-free options are organized by flavor profile--herbal, boozy, bitter, fruity and tart, and so on--to make choosing and whipping up a perfect pitcher of cocktails a total breeze. ...Show more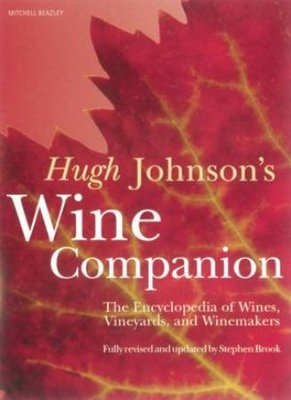 $79.99
AUD
Category: Wine
This new fifth edition of the Wine Companion is the most up-to-date comprehensive, authoritative, and easy-to-use encyclopedia on the world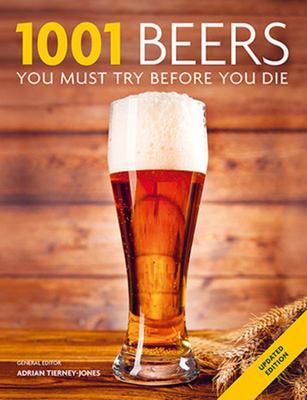 $39.99
AUD
Category: Wine
A comprehensive, fully illustrated, fully updated guide to the best beers in the world.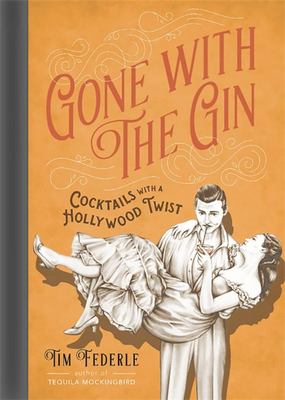 $19.99
AUD
Category: Wine
From best-selling author Tim Federle of Tequila Mockingbird fame comes Gone with the Gin, the ultimate cocktail book for film buffs.   We know your type. You love the smell of napalm in the morning, you see dead people, and you're the king (or queen ) of the world. The perfect gift for silver screen a ficionados and a terrific twist on movie nights, Gone With the Gin includes 50 delicious drinks -- paired with winking commentary on history's most quotable films -- plus an all-star lineup of drinking games, movie-themed munchies, and illustrations throughout. Drinks include:   Fight Club Soda A Sidecar named Desire Ben-Hurricane Ti-tonic The Big Le-Brewski Monty Python and the Stoli Grail Bloody Mary Poppinsand more So go ahead, make my drink.   ...Show more
$12.99
AUD
Category: Wine
Many wine drinkers wish they knew more without having to understand every nuance or go to expensive wine tastings. In her new book, Jancis Robinson, the leading international authority on wine, grants the wishes of would-be wine experts the world over. With The 24-Hour Wine Expert, anyone can learn all that is really important about wine in a single day. In her pithy, approachable, comprehensive guide, Robinson shares her expertise with authority, wit, and approachability, tackling questions such as how to select the right bottle at retail, what wine labels signify, how to understand the properties of color and aroma, and how to match food and wine. Robinson's proposition is irresistible: In just 24 hours, anyone can become a wine expert. So pour a glass and get reading Note: the simulated wine stains on the cover of the book are a design element and are intentional.   ...Show more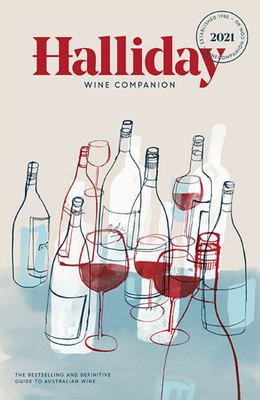 $34.99
AUD
$39.99
(12% off)
Category: Wine
The annual bible for lovers of Australian wine, detailing the best wineries and vintages of the key regions.   For over thirty years James Halliday has been Australia's most respected wine critic, and his Halliday Wine Companion is recognized as the industry benchmark for Australian wine. A best-selling annual, the Halliday Wine Companion is the go-to guide for wine ratings, regions, best varietals, winery reviews and a curated selection of the best wines in Australia. The 2021 edition has been completely revised to bring readers up-to-the-minute information.   In his inimitable style, Halliday shares his extensive knowledge of wine through detailed tasting notes with points, price, value symbol and advice on best-by drinking, as well as each wine's closure and alcohol content. He provides information about wineries and winemakers, including vineyard sizes, opening times and contact details. The perfect self-purchase or gift for the wine lover in your life.   ...Show more